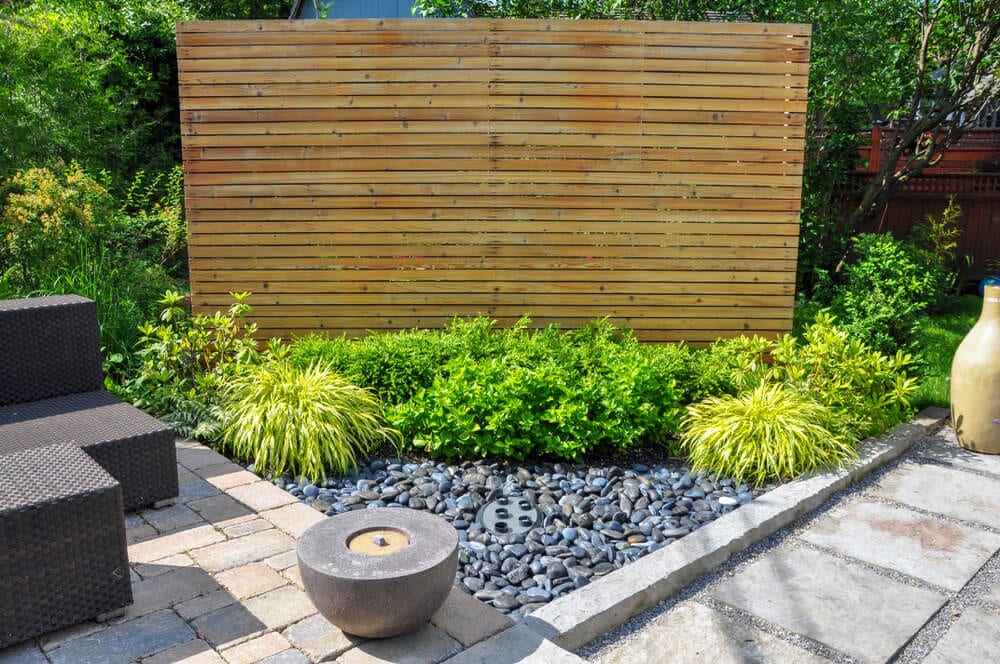 If you want to put a new fence in your yard, the price can be a bit daunting if you're on a tight budget. A full privacy fence can typically run all around the low thousands of dollars, for instance. But an easy way to get around that is to put in a partial privacy fence. These are what they sound like: fences that only give partial privacy. Partial privacy fences can be anything from a single panel of a larger privacy fence to gates surrounded by shrubs.
Also, when you install a fence, it can be a backbreaking job that involves anchoring the fence posts after digging a hole with a post hole digger. So if you're in a mind to install your own fence, going for a partial privacy fence can mean less manual labor.
Below we'll cover the different options for partial privacy fences. There might be a few ideas you hadn't even considered. And we know that different partial fences tend to work in certain yard styles, so we'll also cover ideas for which fence can work in which yard.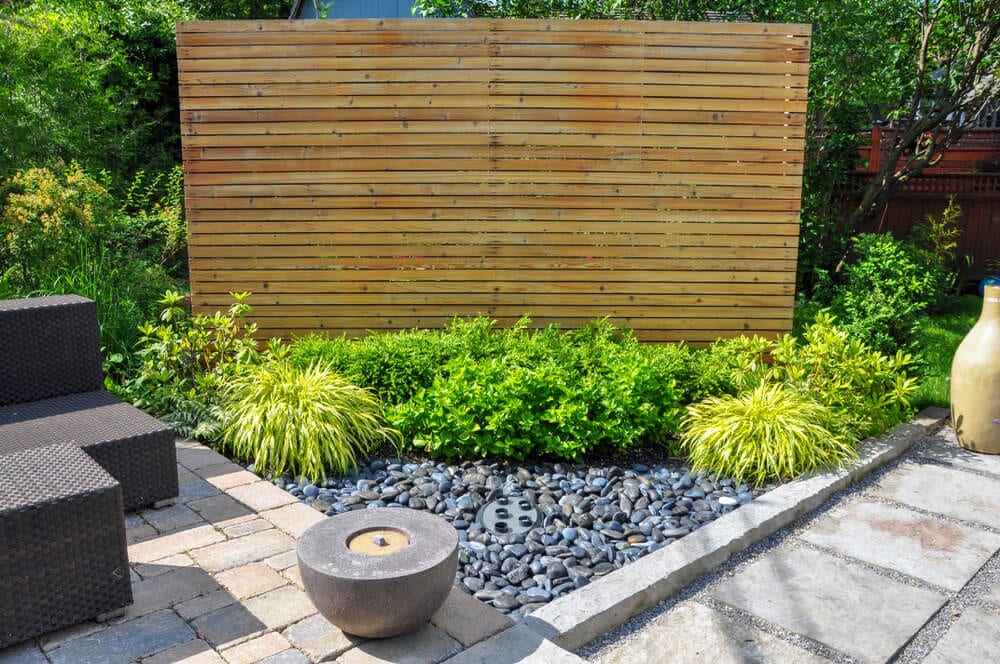 Types of partial privacy fences
Partial privacy fences can get quite creative in their designs. The main types of partial privacy fences are:
Lattice design: This privacy fence comes in panels, but it has a checkered pattern near the top or bottom that you can see through. Some designs only have a few inches of the checkered pattern, while others devote more of the panel to it.
Shrubs and dividers: A creative idea is to use an alternating design of shrubs and larger privacy fence panels. It gives an artistic mixed materials look to a yard.
Small sections: Another idea for partial privacy fences is to simply place a single larger privacy fence panel strategically where you want the most privacy. For instance, you might see them right next to outdoor kitchens, blocking off the cooking area from the neighbors. Or lawn spaces outside condos might have standalone fence panels dividing the lawn into individual spaces for each condo. This style depends on the layout of your yard and your privacy goals.
Open slat: Another idea is to build a fence that has slats spaced an inch or two apart from each other, or even less. This means you can technically see through the fence. But overall, you still have that feeling of privacy.
Gates: Another idea is to simply use a stand-alone gate. This is a common idea that pairs well with living privacy fences in the form of shrubs or other evergreens.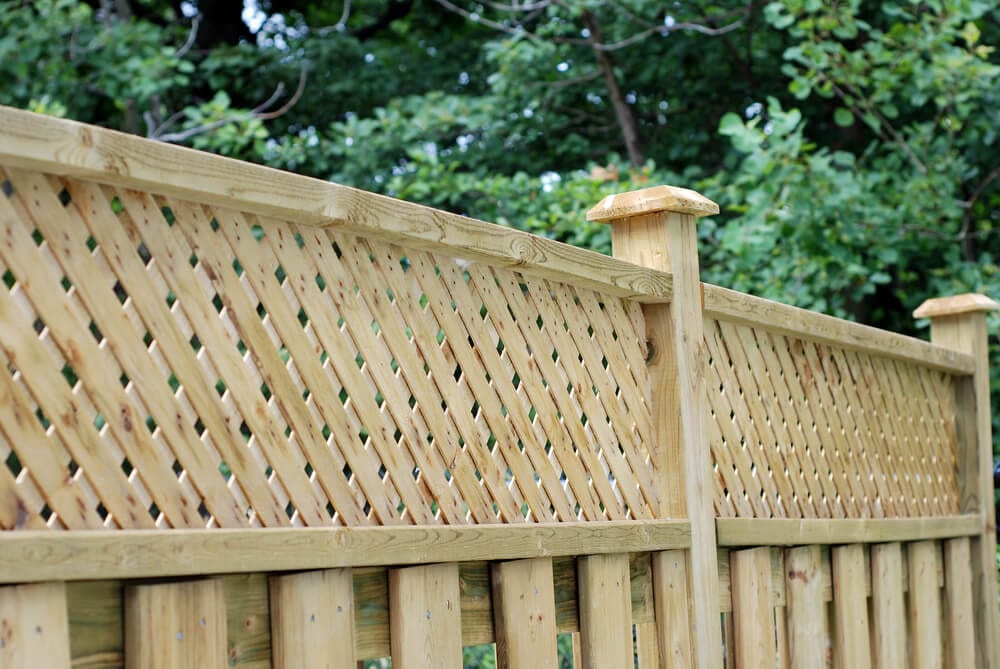 Best types of privacy fence by yard type
Each type of privacy fence can be used to achieve a certain yard aesthetic. Below are some common yard themes and how different partial privacy fences can fit into them.
Contemporary yards: Shrubs and dividers work well in contemporary spaces for the artistic and mixed materials feeling they can deliver. Small section partial privacy fences are also a good option since they give a stark and minimalist feel.
Classic yards: This type of yard includes anything that has a timeless appeal. Lattice or open slat partial privacy fences would fit best with this type of yard, as they both have a basic design that feels truly timeless.
Rustic yards: Rustic yards could do well with an open slat design that uses very textured wood. Shrubs and dividers could even work if the privacy fence paneling uses textured additions like wood or wrought iron accents; the shrubbery would also give a rustic, natural feel.
Asian-inspired yards: Sectioned fences work well in zen styles, as they give a feeling of stark minimalism. Fence panels with bamboo patterns work well, too.
Romantic yards: Lattice partial privacy fences give a romantic feel since the diamond pattern often seen on these panels adds a classic texture.
And remember, some cities have ordinances detailing what type of fences you can put up and how much you can obstruct your yard. So make sure to check local laws before installing even partial privacy fences. Be sure to optimize your indoor privacy through these privacy window ideas.