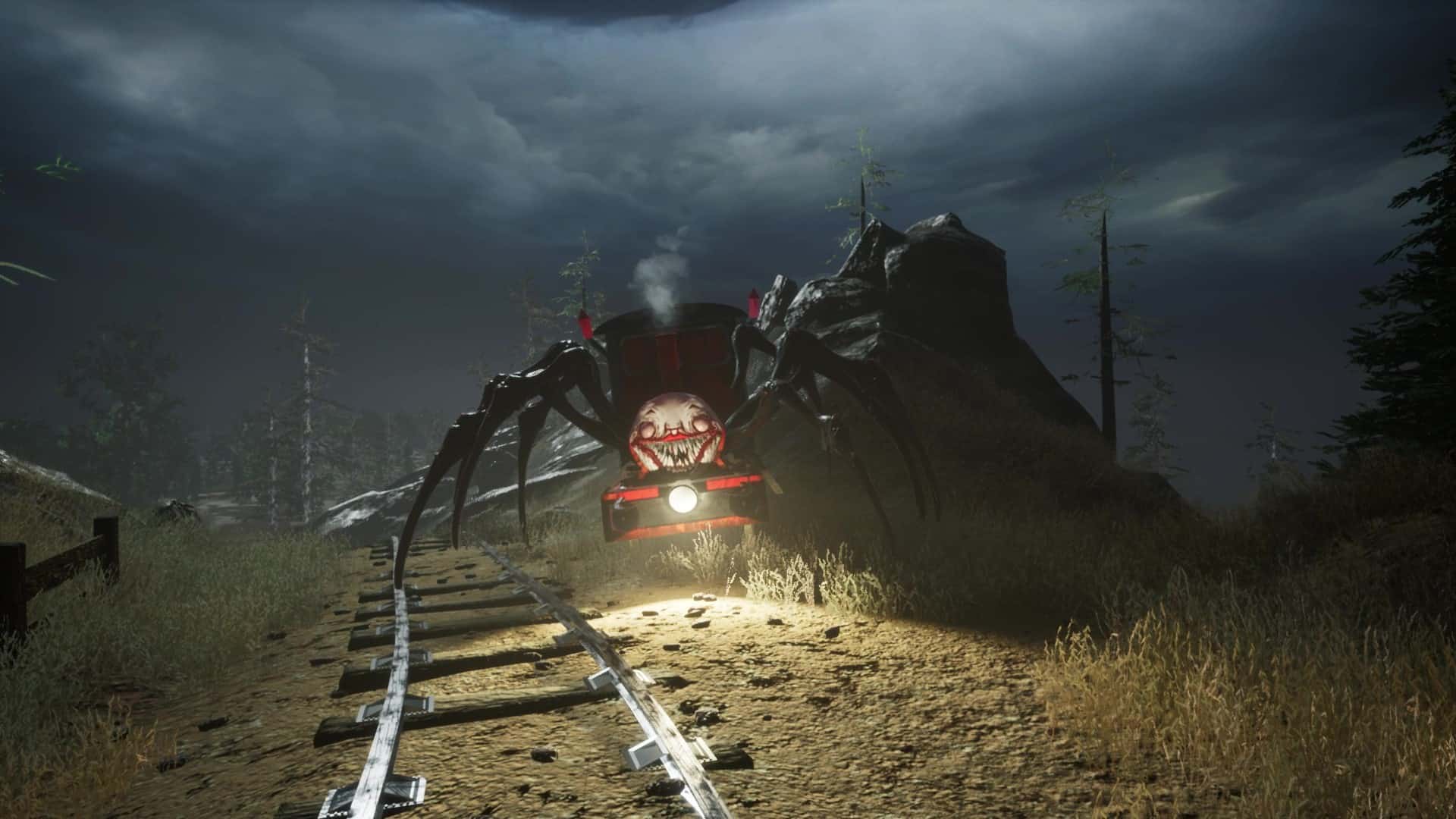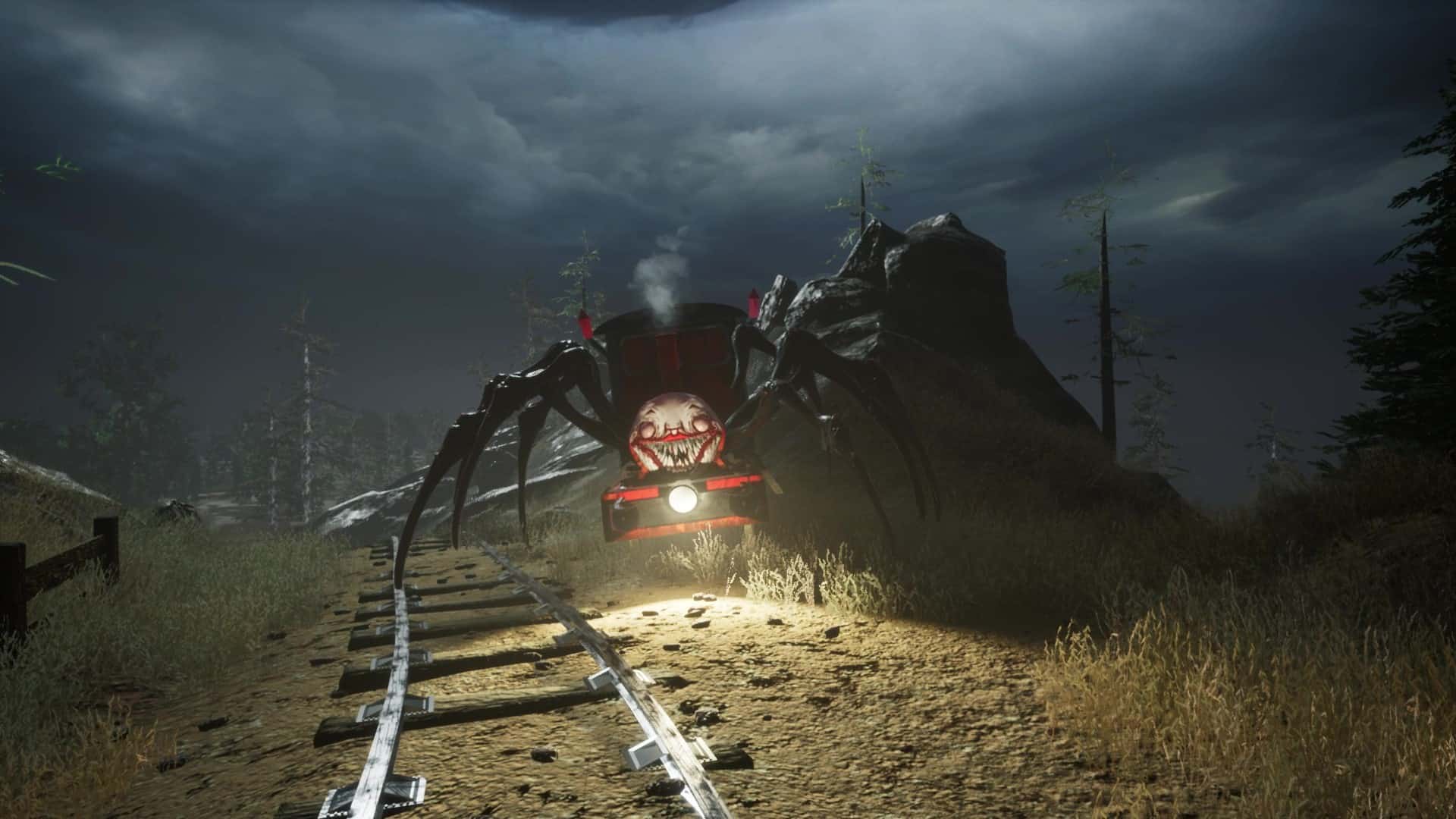 I used to play with Thomas the Tank Engine a lot when I was a child. Making up stories, watching the show and generally picking up vocabulary from Ringo Starr that I really shouldn't have. I always remember two episodes from a video pack that was meant to serve as a more 'spooky' Thomas story for kids, including one about a boulder who had it in for the trains and one about Duncan getting scared by a train that fell off a bridge into the depths below.
While my child brain made these scarier than they ought to be (though I will defend the Duncan train episode as being legitimately shot like a low-tier horror film), nothing has shattered my childhood nostalgia for Thomas like the endless Skyrim mods, Robot Chicken and now, Choo-Choo Charles, a game that I have watched the trailer for multiple times going, "I'm genuinely not sure I can handle this."
You're in control of a fellow who has an old train that they can modify with armaments as they travel across an island trying to defend it against the titular menace. Meanwhile, as you manage a steam train and all the eccentricities of travelling with one (turn signals, steam and manually setting the tracks in the right way), a giant bastardised version of Thomas with spider legs and a horrific face is chasing you. It looks very stressful.
The game is from indie developer Two Star Games, with a release date of some time next year (Q1, 2022) and from what's been shown so far, you'll have to help various townsfolk to obtain weaponry to fight Charles who seems to be on a neverending quest to make your pants go brown.
I hate his skittery legs, his big grin and the obvious homage to a childhood friend of mine. A nasty game that I cannot wait to see people get really scared of in YouTube videos because I'm just that bit too much of a Percy to even attempt to point a giant machine gun in the face of what is obviously a nightmare.
The post You have to see this new horror game, Choo-Choo Charles appeared first on WePC | Let's build your dream gaming PC.