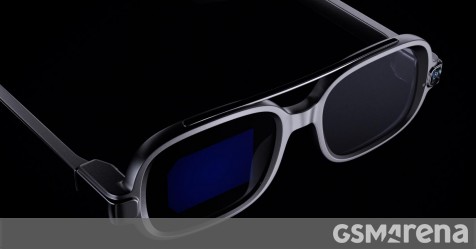 Xiaomi is holding a huge event tomorrow, on September 15, where we can expect to see a bunch of new phones (and perhaps even tablets). But the company also had something to show us today – weird that this didn't make it as part of the event tomorrow, or maybe Xiaomi wanted to steal some of Apple's thunder?
Anyway, digressions aside, we're talking about the newly unveiled Xiaomi Smart Glasses. These are, unsurprisingly, smart glasses, however the company bills them as "an engineer's look into an advanced future". They're a "smart wearable device concept", not an actual product with a shipping date and price, unfortunately.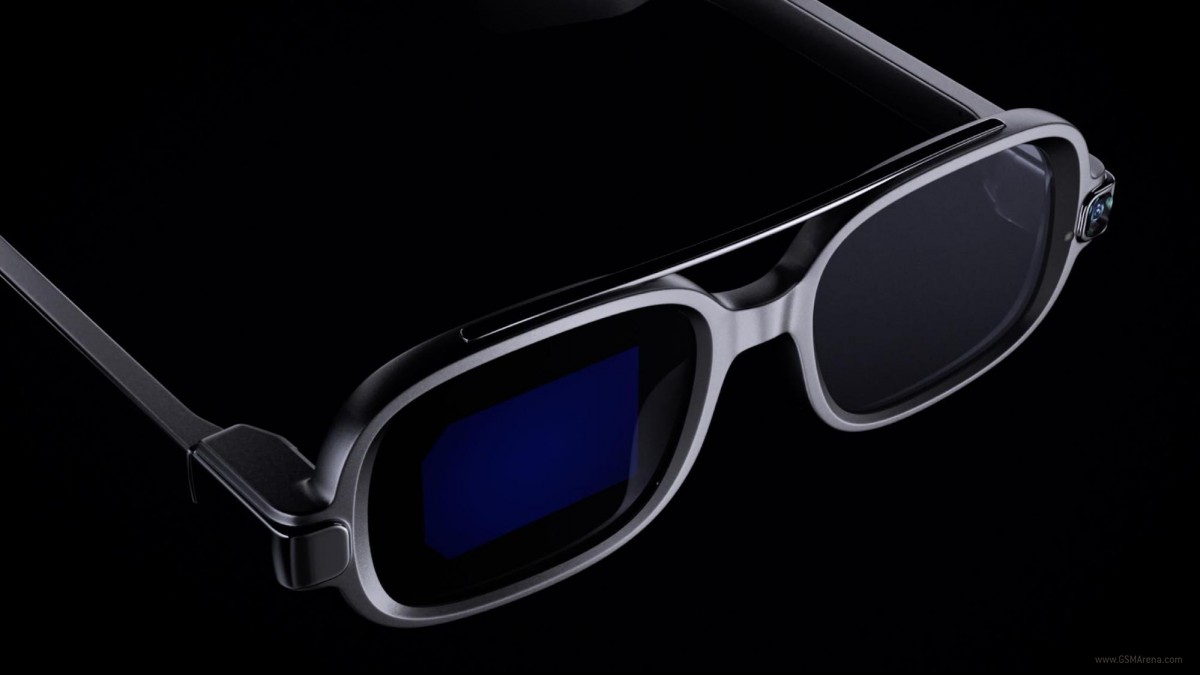 We say "unfortunately" because they do sound very cool on paper (and look almost like a normal pair of glasses, as you can see). The Xiaomi Smart Glasses weigh only 51g and can display notifications for you, make calls, help you navigate, take photos, and translate text real-time "right before your eyes". There's also a teleprompter function.
The display uses MicroLEDs for backlighting, and the display chip measures only 2.4mm x 2.02mm, being roughly the size of a grain of rice, the company says. Individual pixels are sized at 4μm, enabling the display to fit within the frame of the glasses. It's an ultra-efficient monochrome panel, this – no colors for you! – in order to be able to reach a brightness of 2 million nits when need be and you're looking at harsh sunlight directly.
The MicroLED display uses optical waveguide technology that refracts light at 180 degrees, and so it accurately transmits light beams to the human eye "through the microscopic grating structure of the optical waveguide lens", Xiaomi tells us.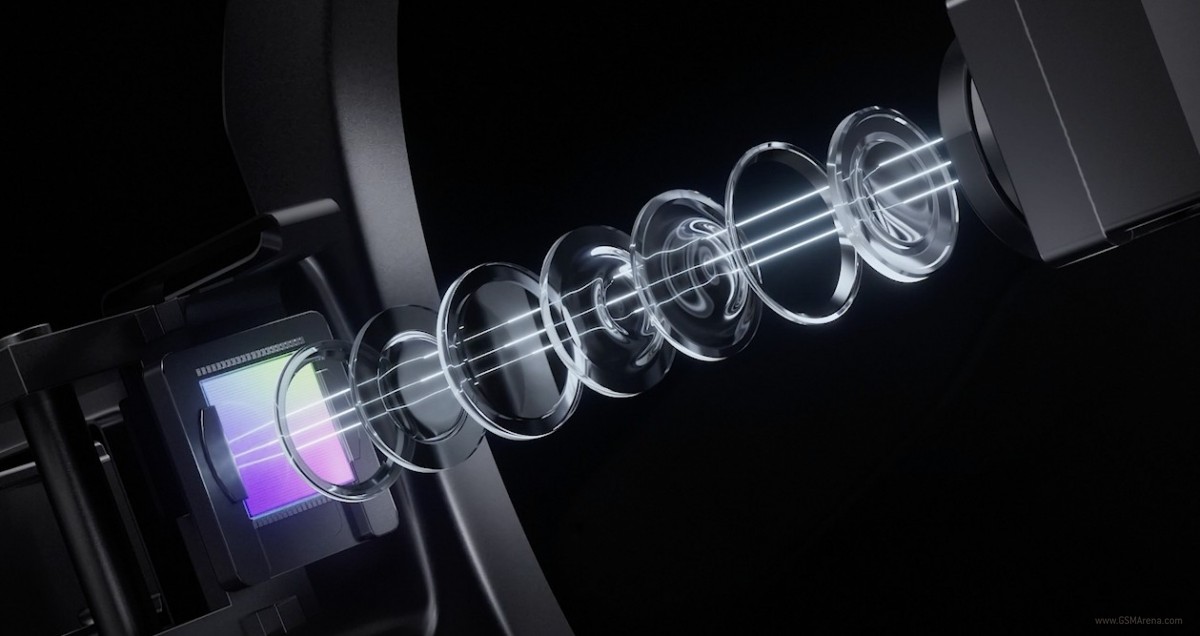 This grating structure etched onto the inner surface of the glasses' lens lets light be refracted in a unique way, through bouncing light beams countless times, and allowing the eye to see a complete image. All of this is done in a single lens, not using complicated multiple lens systems, mirrors, or half mirrors.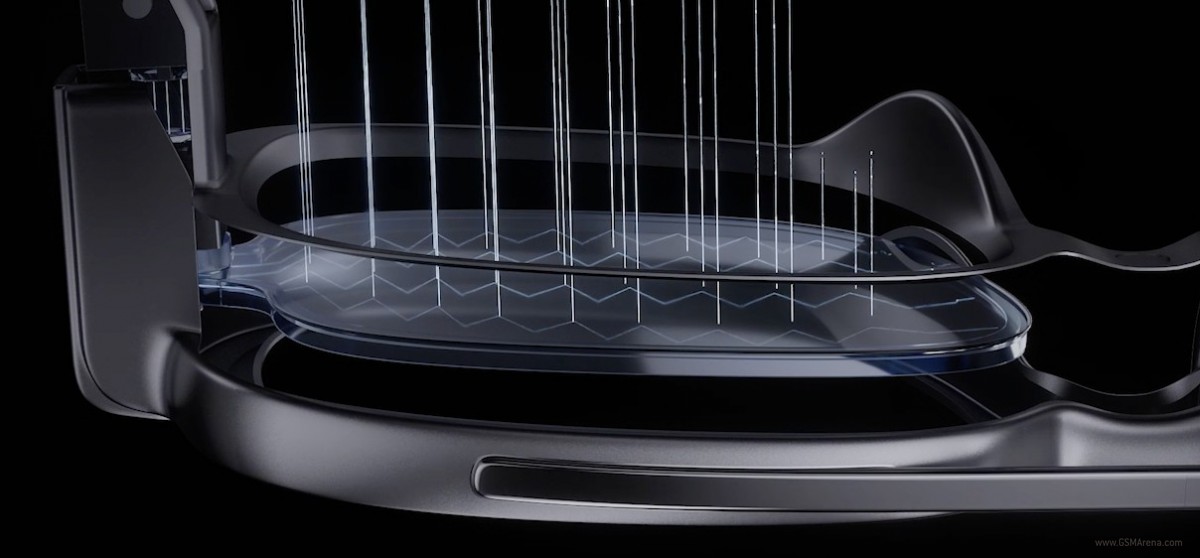 The XiaoAI assistant is the "primary interaction method" with the glasses. It lets only the most important notifications get through to you, and doesn't disturb you with every single notification your phone gets – you'll see smart home alarms, urgent information from office apps, messages from important contacts, and other such things.
The glasses have built-in dual beamforming mics and speakers, so you can take calls on them. There's a 5 MP camera on the front for pictures, and the Smart Glasses can transcribe audio into text with translations in real time.
To enable all of this functionality, the Smart Glasses feature a quad-core ARM processor, battery, touch pad, Wi-Fi and Bluetooth modules, and, interestingly, a version of Android as the software – although we don't have more details on specifics.
That's kind of the theme of this announcement overall – what you read so far is the entirety of the information that Xiaomi has released. And it's not very detailed, is it?
So we take this to be a concept device to showcase the fact that Xiaomi is working on smart glasses as a mass market product, but this is not that – merely a sneak peek into the future. Hopefully the final product arrives as soon as possible and delivers on the promise of the concept, because it's definitely intriguing.