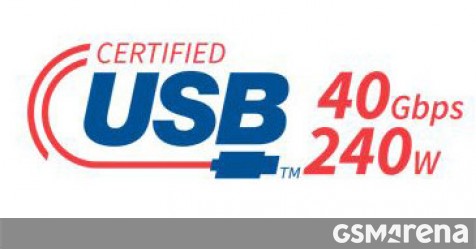 USB Implementers Forum, the people in charge of deciding how many times you rotate the cable before it plugs in, have announced a new certified logo program based on USB4, USB Type-C, and USB Power Delivery specifications.
Cables that now feature the new USB PD 3.1 standard of 60W or 240W will feature the new logo that clearly identify the power rating that the cable is capable of. While the image below shows the 240W logo, a similar logo will also be visible for cables rated for just 60W.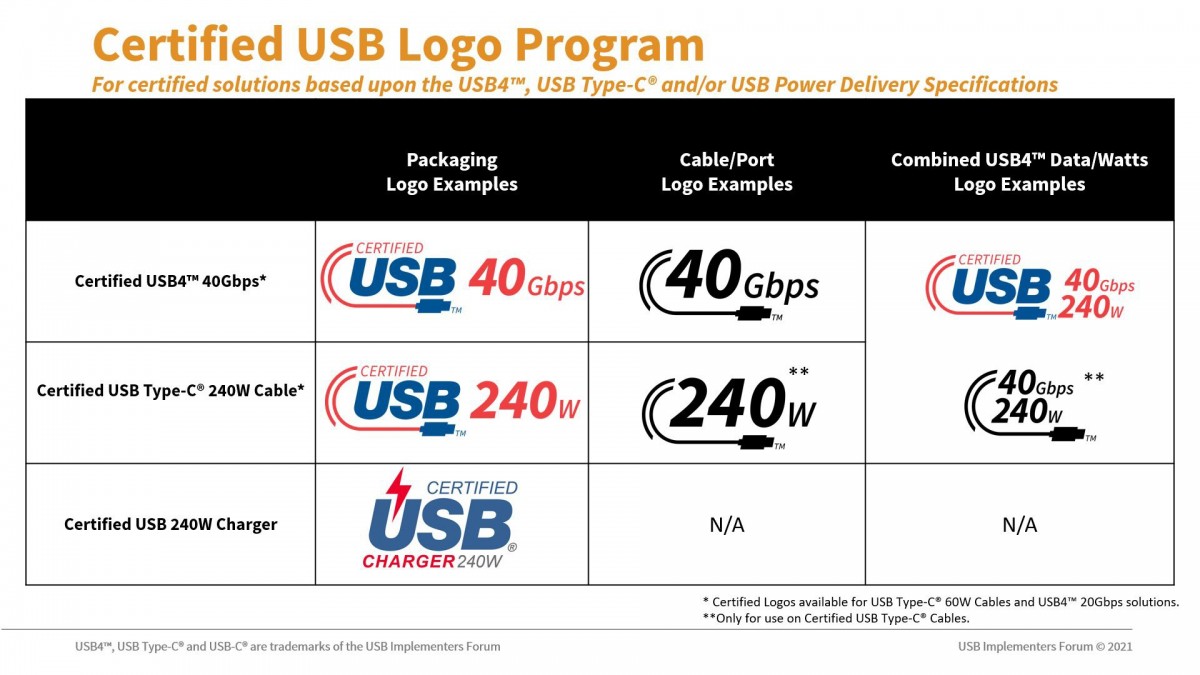 Similarly, USB4 cables that support either 20Gbps or 40Gbps speeds will feature a new logo that shows not just the new data transfer speeds but also the charging speed.
These new logos will be present on all certified cables, chargers, and their packaging. This should make it easy for the consumer to not just tell what the power and data rating of their cable is but also that the cable is certified by USB-IF to meet those standards.
It doesn't seem, however, that USB-IF has done anything to prevent someone from just printing counterfeit logos on cheaply made cables that don't meet the standards. HDMI LA, for example, came up with not just logos but also a holographic image and a QR code that the user can scan off the back of their cable box and check if it is an authentic HDMI 2.1 cable.
There currently doesn't seem to be any such measures in place by USB-IF, which makes me wonder why even bother making these logos if anyone can replicate them and the user still has to be careful while purchasing.
Anyway, new cables and chargers with these new logos should be entering the market shortly.