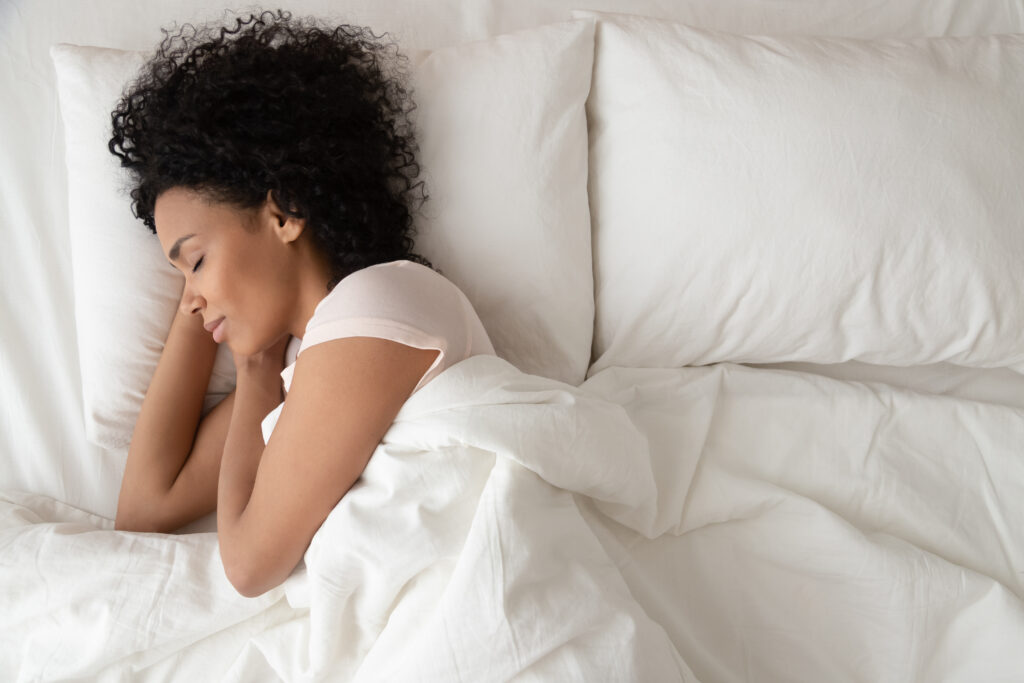 US Mattress is one of the leading mattress retailers in America. It has been trading for 19 years since its foundation in 2001. The company has 275 vendors, six retail stores, and more than 90 employees. They have retail stores located throughout the Midwest and sell mattresses on their online storefront.

In 2012, US Mattress became one of Google's Trusted Stores for selling products online. They suit all budgets by offering luxury name-brand mattresses and cheaper options.

In addition to selling a variety of top mattress name brands, the company also launched its own line — Naturals by US Mattress.
What are Natural by US Mattress beds made out of?
Whether you're a fan of the traditional bounce of an innerspring mattress or love the soft and supportive give of a memory foam mattress, US Mattress' stores and website have you covered with tons of different companies and types.
But Naturals by US Mattress beds are geared for people who put all-natural materials at the top of their mattress must-have list. These mattresses are made of individually wrapped coils, topped with soft wool and cotton.
What do US Mattress mattresses cost?
US Mattress has over 2,500 mattresses for sale, depending on the brand and model that you prefer. The prices at US Mattress can range, depending on the type of mattress and the specific brand. The company offers options for budget seekers and for luxury shoppers.
The price of beds in the Naturals by US Mattress line vary based on height and size.
Here's pricing information for the 7-inch Naturals by US Mattress line:
| | |
| --- | --- |
| Naturals by US Mattress mattress size | Price (MSRP) |
| Twin | Starting at $499 |
| Full | Starting at $599 |
| Queen | Starting at $599 |
| King | Starting at $899 |
US Mattress offers seven different mattress models:
US Mattress' site and stores carry seven different types of mattresses from a variety of top name brands. They all have varying features to suit all kinds of sleepers.
Innerspring: This basic model has an innerspring coil support system. Its design gives extra support for back sleepers.

Memory Foam: Memory foam moves to the contours of the body, so it is a suitable choice for stomach and side sleepers.

Gel Memory Foam: This gel with the memory foam can help to regulate the temperature of the mattress. It can also help relieve pressure pains in the body.

Hybrid: The hybrids offer a combination of comfort from the foam and support from the innerspring technology. This mix makes them suitable for all types of sleepers.

Latex Foam: The mattress consists of a latex rubber, which provides comfort. The material also helps with temperature regulation and is suitable for sleepers with allergies.

Natural Mattress: It uses eco-friendly materials and consists of organic wool and cotton. These materials make it very comfortable for all sleepers.

Copper-Infused Mattress: The copper-infused mattress can remove odor-producing bacteria. It can also help to restore skin texture.
How comfortable is the US Mattress?
US Mattress has such an extensive range of mattresses that it is possible to find one that matches your comfort and tastes. They have a firmness chart from 1 to 10 for extra-firm to extra-plush. This chart can aid customers in selecting the correct mattress for themselves. They also have a comfort depth measurement. This measurement determines how far you sink into the mattress based on your height and weight.
The Naturals by US Mattress beds get a rating of 2-3 on the firmness scale — meaning their best for sleepers who want a pretty firm mattress.
Other products sold by US Mattress
US Mattress also sells other products besides its mattresses.
Bedding: They have all types of bedding, including bed sets, sheets, pillows, and comforters.

Mattress protectors and pads: They offer an extra level of protection for the mattresses, such as mattress protectors and pads.

Bedroom furniture: They also sell beds, dressers, headboards, and other furniture items.
US Mattress reviews
US Mattress has an average four-star (out of five) review on Consumer Affairs, and many customers reference excellent customer service. The choice of mattresses and price range were also decisive factors. Most customers rated it 5 out of 5 stars. In comparison, competitor Mattress Firm received 3 out of 5 stars.
US Mattress pros and cons
Pros

Cons




A vast range of different mattress types to choose from.

The price range is from low-budget to high-end.

They offer a 120-night replacement service if you are not satisfied.

Both customer service and sales staff are highly knowledgeable about the products.

The prices are a lot higher than buying directly from the brands themselves.

There are a few adverse reports of durability for some of the models over time.

It is best to try in-store instead of buying online to get the right firmness.









The bottom line on US Mattress
US Mattress is one of the largest mattress retailers in America. It has retail shops throughout the midwest in addition to an online presence. It's known for its vast array of mattresses, making it easy for buyers to find exactly what they're looking for. Its prices cater to all budgets, offering budget-friendly and high-end branded options.
It offers seven types of mattresses, to cater to all kinds of sleepers. The company also has its own line of natural mattresses. It has a firmness chart to assist in purchasing the most comfortable mattress. It also receives positive reviews for its knowledgeable customer service and sales staff.
Frequently Asked Questions
How do I know if I need a new mattress?
If you are not able to sleep comfortably, this could be an indicator that you need a new mattress.
What type of mattress is the best for heavy people?
For heavy people, an innerspring mattress with a thick coil gauge is a good option. Or a latex or memory foam mattress is also suitable.
---