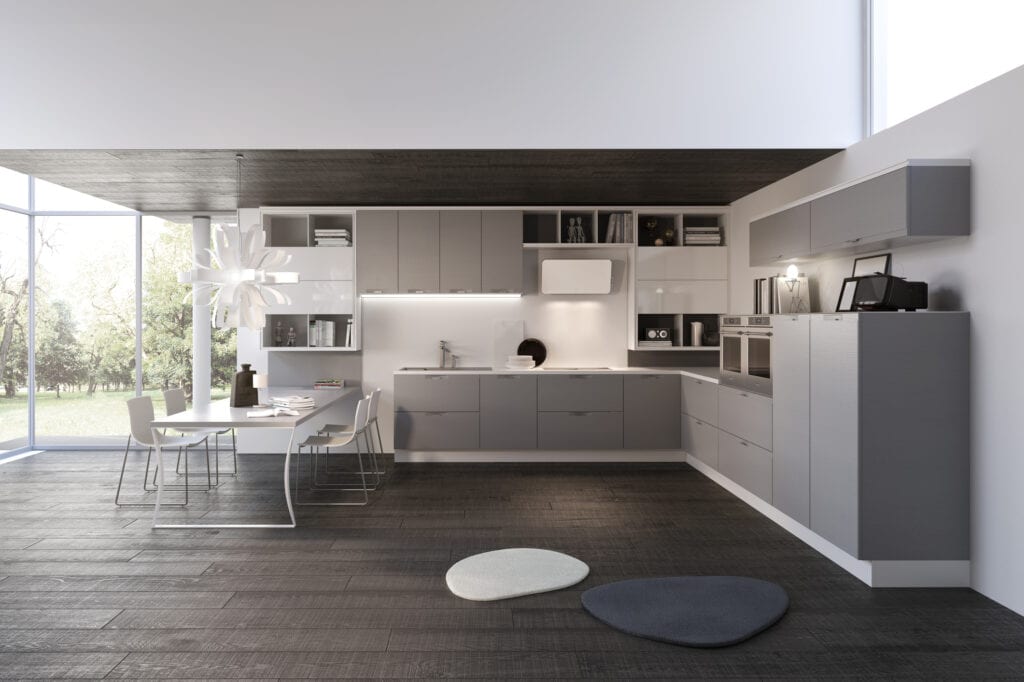 Tesei / Getty Images
When planning a home makeover, start with inspirational ideas to improve the appearance of your home and make it feel more comfortable. Home decor catalogs offer more than just product ideas⁠ — they allow you to look at different styles of interior designs and completed rooms so you can visualize the perfect space. There are many free home decorating catalogs that you can request to be delivered right to your mailbox. Here are some of our favorites.
Free home decor catalogs for inspiration
Below are some free home decor catalogs in which you will find outstanding interior design and decorating ideas.
The Crate and Barrel catalog features their well-known range of high-quality decor and furniture with exclusive designs, ranging from furniture and housewares to decor and items for kids' rooms. The contemporary and modern style will give you great ideas on how to stay current with popular design trends. Request a free catalog from Crate and Barrel.
IKEA offers modern furnishings that add style to your space without breaking the bank. IKEA, once known as a starter home brand, has partnered with numerous designers to bring chic lines to any home. Many of us look forward to the new catalog hitting shelves in August or September of each year. The catalog contains inspiring styles and furniture ideas for your unique needs and budget in their signature Scandanavian style. Request a free catalog from IKEA.
Grandin Road offers a fun collection of indoor furniture, area rugs, and outdoor and wall decor with contemporary design styles that suit most tastes. They emphasize design trends like farmhouse, urban modern and shabby chic. Request a free catalog from Grandin Road to find decorating ideas for upgrading your space.
If you are looking for an inspiring home decorator's catalog online, Pottery Barn offers both a big selection of home decor items as well as several catalogs for their home decor line, bed and bath lines and outdoor spaces. Owned by Williams-Sonoma, Pottery Barn is known for its upscale charm and sleek and minimal interiors. Request a free catalog from Pottery Barn to get inspiration for your home makeover.
The Company Store is known mainly for selling fine-quality bed linens including sheets, pillowcases and duvet covers. These items are skillfully fashioned to make your home feel more comfortable and inviting. The unique designs and infinite color palette help add a personal touch to the style of your home. The catalog also showcases furnishing and decor so you can learn how to put everything together. Request a free catalog from The Company Store for ideas from professional interior designers.
Ballard Designs can help bring out your creativity and unleash your inner decorator with their European-influenced styles. The wide selection features different styles ranging from vintage to modern. The catalog provides suggestions on how to blend its home decor to achieve your desired look. Request a free catalog from Ballard Designs.
If you are looking for a home decorator catalog online that will inspire you to create luxurious spaces, Restoration Hardware has something for you. The company is known for blending industrial and luxury, a factor that sets it apart from other luxury brands and helps you create harmony between architecture, furniture and decor. The catalog gives you access to a wealth of new ideas that you can try out when upgrading your space. Request a free catalog from Restoration Hardware for a better introduction to the brand.
While Frontgate is known for premier outdoor furniture and accessories, they also offer indoor furniture. Whether you are looking to enhance your home's comfort, update your bedroom and bathroom, or makeover your outdoor space, Frontgate has deluxe furniture and inviting home accessories to refresh any style. The catalog pages are filled with functional and stylish items that don't disappoint. Request a free catalog from Frontgate for the latest trends in design.
Country Door showcases how to blend country with contemporary style to achieve the perfect balance for your home. The rustic shade, natural textures and inviting hues keep your space casual and comfortable. Their home decor catalog features products for the bathroom, kitchen, dining room and bedroom. Request a free catalog from Country Door for the latest trends in rustic farmhouse and modern country style.
When you are looking for the elegance and comfort that comes with Danish design, consider ferm Living for contemporary furniture. The products range from shelving and storage systems to bedding and children's furnishings. Their catalog will come in handy when it comes to putting the colors and materials together. Request a free catalog from ferm Living to help you create the space of your dreams in Scandi style.
Another Williams-Sonoma brand, West Elm, offers a wide variety of modern furniture and home decor for anyone looking to create an on-trend space. The pages of the catalog feature inspiring designs and colors, with some of the best window coverings, rugs, lighting, bedding, wall and room accessories to complete your rooms. Request a free catalog from West Elm for creative decorating inspiration.
The beauty of this traditional furniture and decor brand is bound to take your breath away if it matches your style. There is an assortment of furniture as well as unique pieces designed and made in different parts of the world, which you can use creatively to enhance your space. Wisteria's pieces are inspired by its founders' love for travel and their desire to share treasures from around the globe. The catalog contains both contemporary and vintage items to help you achieve your signature curated style. Request a free catalog from Wisteria.
Orvis has heirloom quality furniture and unusual pieces that will remind you of years gone by and help you create a tranquil space perfect for relaxing. Their catalog features home furnishings and distinctive pieces with timeless appeal. Request a free catalog from Orvis to help you add rustic elegance to your interior space.
At Collections Etc., you will find exclusive but affordably-priced items for your home and garden. When it comes to your interior space, they've also got something for every room in your home. This catalog is a nice introduction to the wide world of interior design, helpful for deciding the home decor that will work best for you. Request a free catalog from Collections Etc.
Create the yard of your dreams and fill your home with colors by including this elegant furniture and decor in your design. The Lakeside Collection sells high-quality products at low prices so you can update your home without breaking the bank. Request a free catalog from The Lakeside Collection for ideas and inspiration.
Land's End offers a large collection of classic high-end home decor built to withstand the elements and remain beautiful for many years. The company's product lines feature sofas, bunk beds, dining tables, loveseats, home accessories and more. Their catalog is rich in design ideas both for indoor and outdoor spaces. Request a free catalog from Land's End to get ideas that will help you both customize and organize your home.
Make a statement with the boho-inspired furniture and accessories from Anthropologie while making your home cozy and utterly on-trend. The catalog brims with appealing housewares and vintage-inspired decor items. Request a free catalog from Anthropologie for hip and homey interior inspiration.
At MOMA Design Store, there is something unique for everyone. Products range from contemporary style furniture to artistic housewares and avant-garde items. Their catalog pages are just as inspiring as the museum in which the store is located. Request a free catalog from MOMA Design Store to tap into the creativity of professional interior designers.
Bassett sells a variety of furniture that works perfectly with all styles. The elegant and well-crafted furniture will add a modern twist of traditional style to any room in your home. Their catalog features items for your bedroom, living space, workspaces, dining room and media rooms among others. Request a free catalog from Bassett to get an idea of convenient and inexpensive home decor.
Artistica has unique accents and accessories that would perfectly complement vintage style. The home decor, dinnerware, and garden and patio collections, as well as Murano and glassware, will boost your artisan-inspired efforts as you put your ideas together. Request a free catalog from Artistica.
There are many benefits of checking out the unique furniture and design styles in home decor catalogs. Sometimes you just want to curl up and look at a physical catalog instead of the internet once in a while. When looking for the best free home decorating catalogs, you should consider those that are in line with your tastes and preferences.