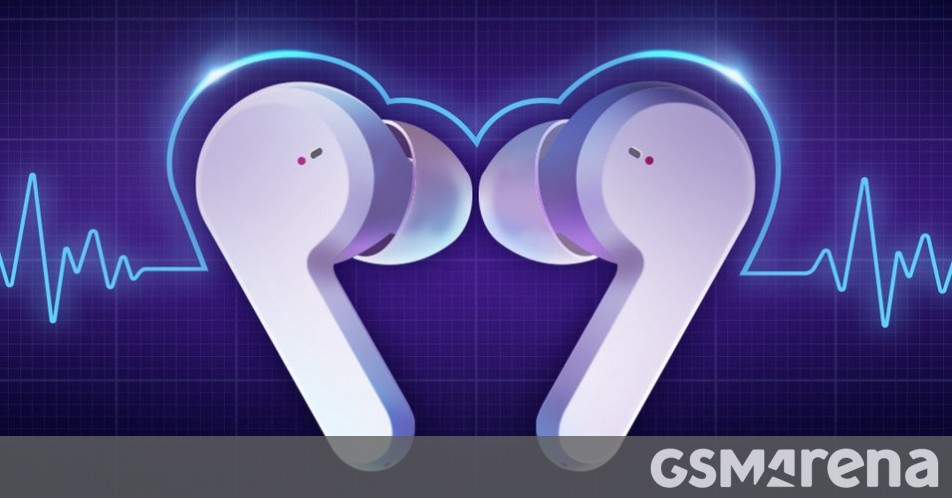 Amazfit, maker of smart bands, watches and other gadgets, is hyping up a TWS headset that will be unveiled tomorrow, October 12. The Amazfit PowerBuds Pro will help track and protect your health and aim to be very good headphones overall too.
For starters, they have an accelerometer, so they estimate your posture and will remind you to stand up straight. Also, they will be able to track your heart rate, in case you don't already have a band or a watch that does that. Also, they will control the volume to avoid hearing loss.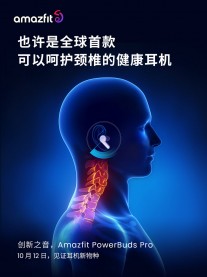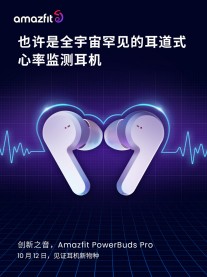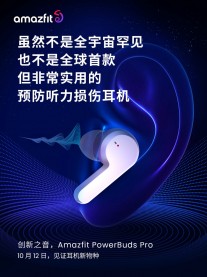 Posture detection • Heart rate tracking • Hearing loss prevention
The buds will have a total of six microphones used for noise reduction. The official numbers promise an impressive 40 dB noise reduction and it will be smart – the buds have different modes tuned to reduce indoor, travel and sports-related noises. There will be a transparent mode too, of course.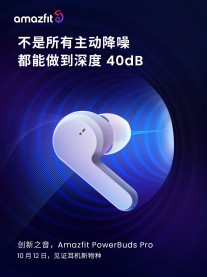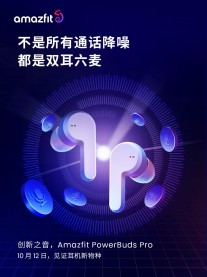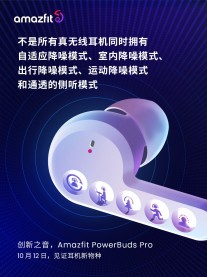 Up to 40 dB noise cancellation • Using 6 microphones • Different noise cancellation modes
The buds will use Liquid Crystal Polymer diaphragms, which is also used on premium headphones. A dome design and a custom acoustic chip promise high-end audio quality too.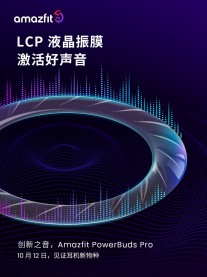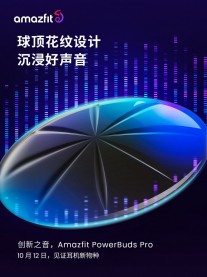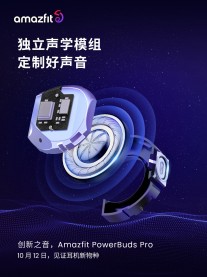 A premium construction for high-end audio quality
Don't forget that there are new smartwatches on the way too. By the way, Amazfit unveiled PowerBuds Pro in July (they go for $150/€130), so it's not quite clear if this is just their launch in China or if it's a revamped model. More info coming soon.