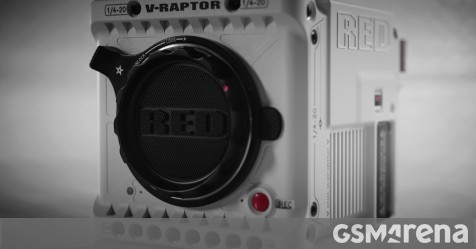 RED today announced its newest flagship cinema camera — the V-Raptor ST. The V-Raptor ST is the first member of the company's new DSMC3 generation of cameras and the company's best spec'd cameras to date.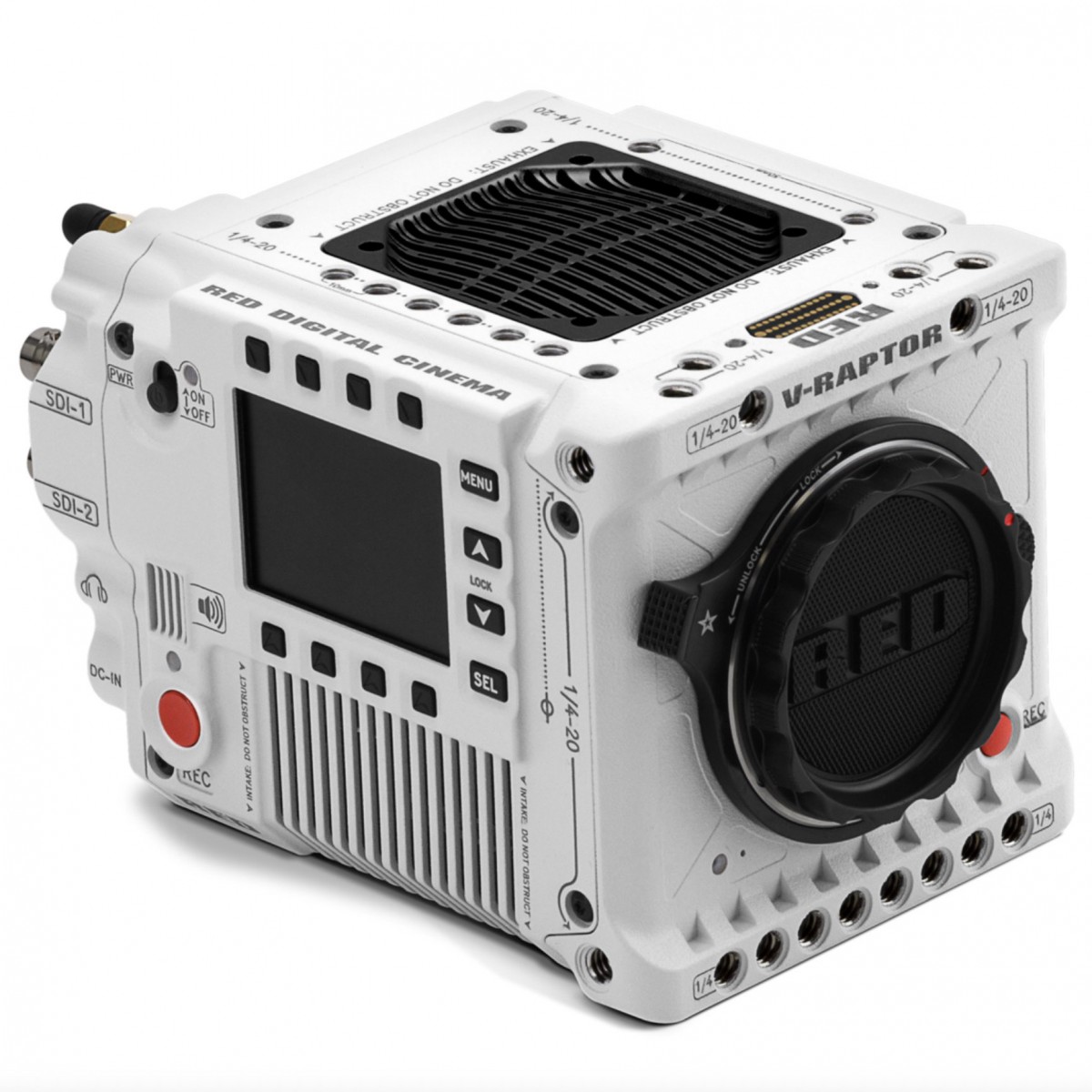 The V-Raptor ST features the 8K VV 35.4 megapixel CMOS sensor. With a diagonal size of 46.31mm, the 8K VV sensor is larger than standard 35mm full-frame sensors. RED claims this sensor has a dynamic range of over 17 stops, which is the highest in its range.
The V-Raptor ST is capable of recording in high resolutions and high frame rates at the same time. It can shoot in full 8K resolution at 120fps, 4K at 240fps, and 2K at 480fps.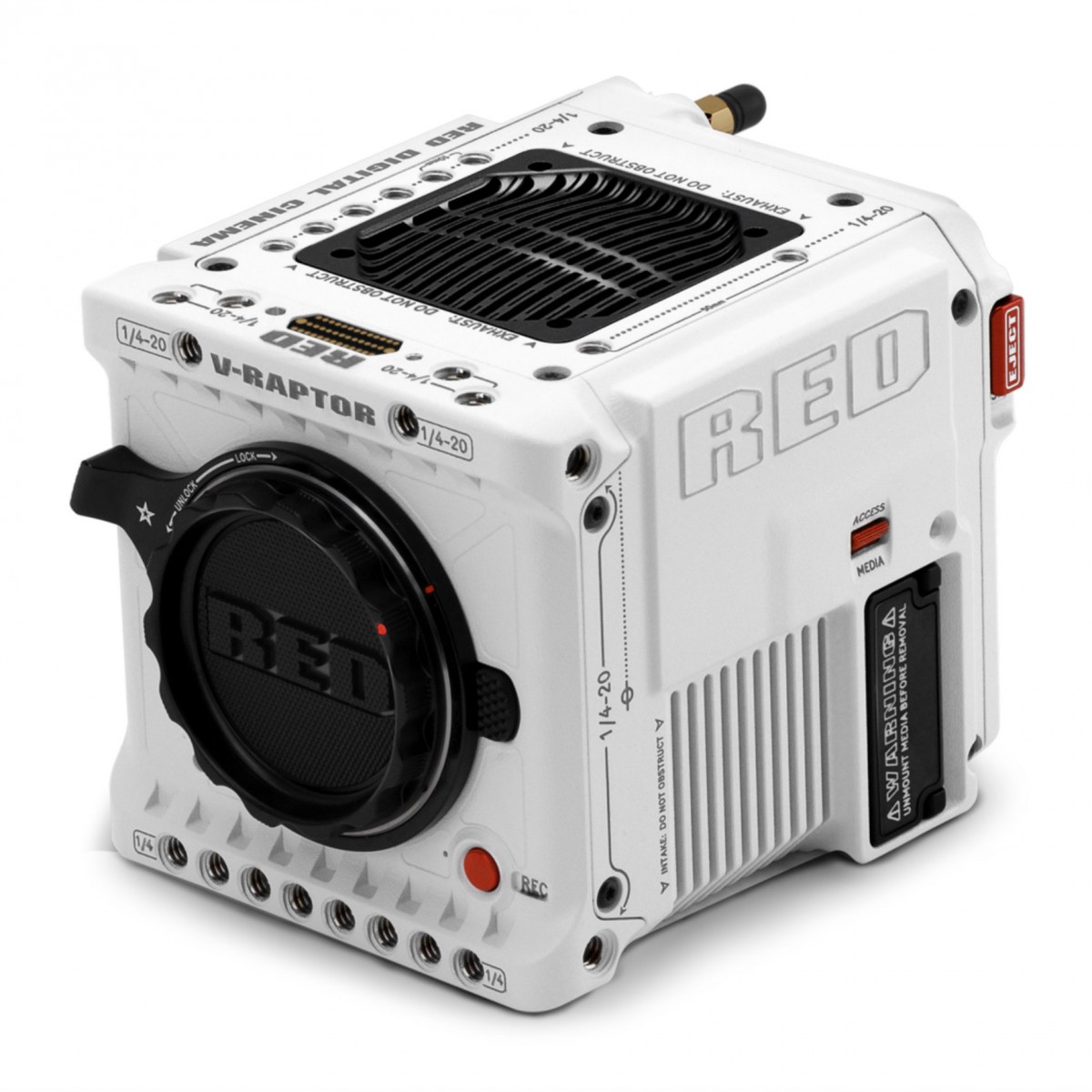 The V-Raptor ST features an integrated RF mount, which means it is compatible with Canon RF lenses out of the box and Canon EF lenses with an adapter.
The body of the camera is made out of aluminum alloy that has 1/4 inch mounts drilled all over. The side has a small built-in display for camera operation and the back has SDI outputs. The left side features port for storage; the V-Raptor ST takes standard CFexpress cards like the Komodo, eschewing the proprietary storage cards of previous models.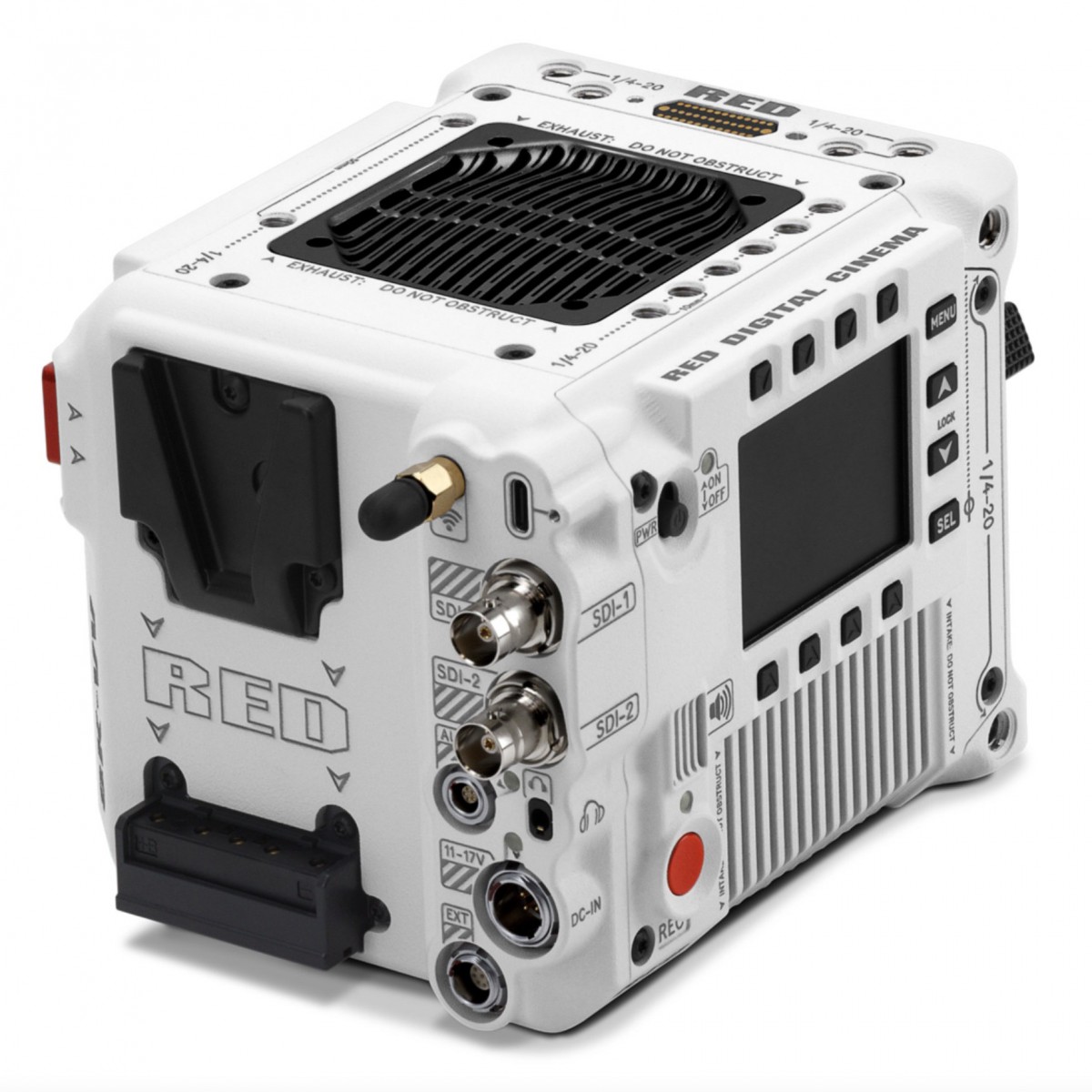 The V-Raptor ST does not feature a built-in display for video preview like the Komodo so you'll have to attach an external display. The camera can, however, send a 1080p feed wirelessly over a Wi-Fi network to an external monitor. You can also control the camera and get a live preview from an iOS or Android device using the RED Control app.
The V-Raptor ST is priced at $24,500 but all you'll get for that price is the camera body and a power adapter to run the camera off the mains.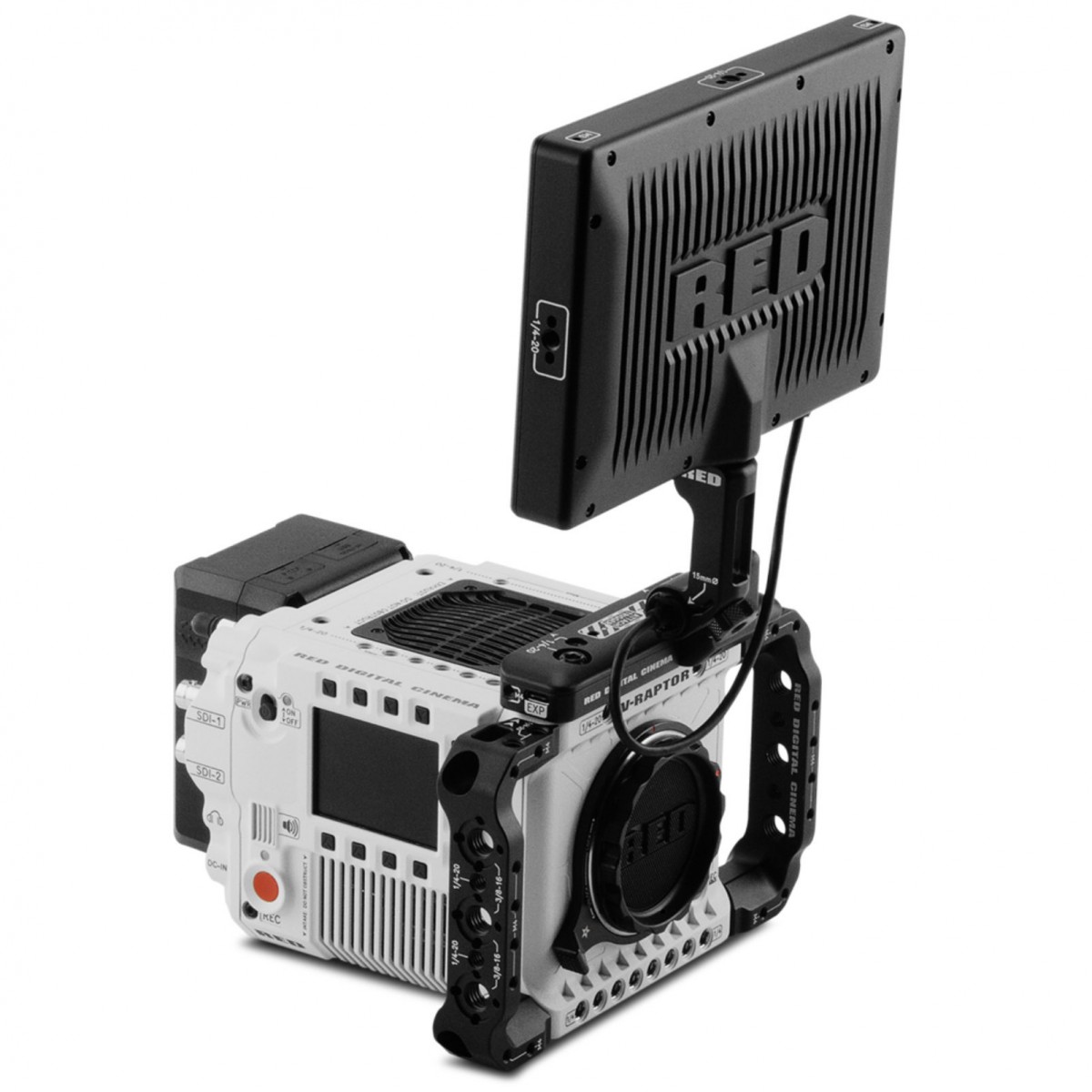 If you spring for the starter pack, you additionally get a DSMC3 RED Touch 7-inch LCD, 660GB RED PRO CFexpress card, RED CFexpress card reader, 2x REDVOLT MICRO-V battery packs, RED battery charger, 2x V-Raptor wing grip, and RED EXT-to-Timecode Cable. All of this will set you back by $29,580.