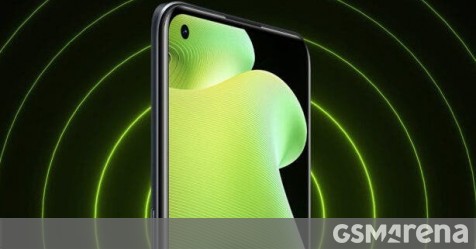 Realme's official Weibo account in China has been teasing the upcoming Realme GT Neo2 a lot lately and the latest post talks about antennas and reception.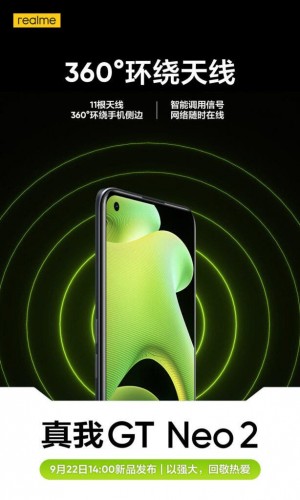 Realme GT Neo2 teaser poster from Weibo
According to the poster, the device will have 11 antennas placed around the chassis for better cellular connection, hence the 360-degree antenna marketing. The post also vaguely mentions something about intelligent control over cell tower connections that always priorities the best one in the area. Or it could just be a broken translation using Google's Translate.
Either way, the unveiling of the toned-down version of the Realme GT 5G is set to be on September 22, so we won't need to wonder much longer.
Source (in Chinese)