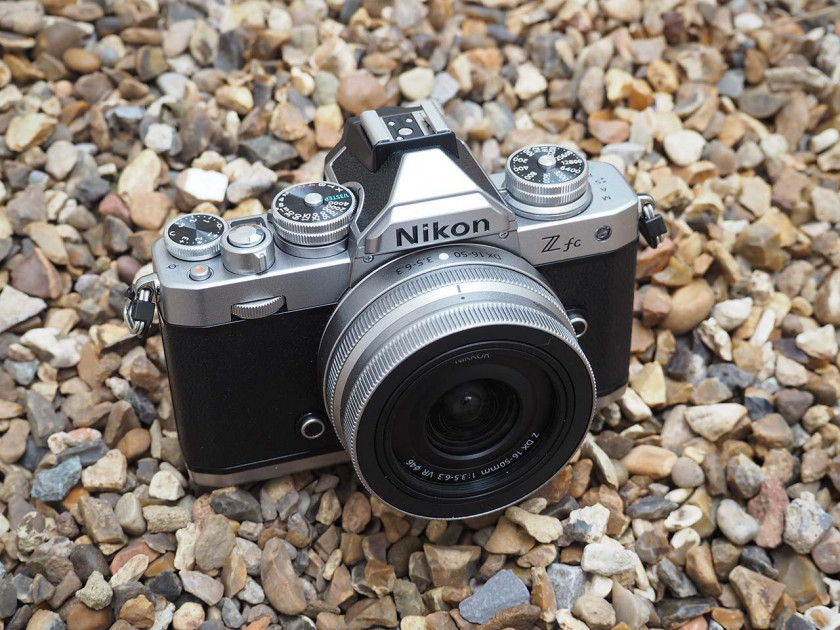 Introduction
The new Z fc is Nikon's second ever mirrorless camera with an APS-C size sensor, following the Z50 that was released in 2019.
The Z fc sports a much more classic, retro design than the more modern looking Z50, featuring several familiar physical controls on the body, including dedicated dials for adjusting ISO, shutter speed, and exposure compensation.
Key features offered by the Nikon Z fc include a 20.9 megapixel APS-C sensor with 209 phase detection AF pixels, ISO range of 100-51200 that's expandable to 204800, 11fps burst shooting with AF/AE tracking, EXPEED 6 processor, vari-angle touch-screen LCD, 2360k-dot EVF, 4K UHD video recording at 30p, live streaming support, Snapbridge, Wi-Fi and Bluetooth connectivity and a body that weighs less than 400g.
The Z fc uses the same Z lens mount as Nikon's range of full-frame sensor cameras, which means that it can utilise the same range of Z branded FX lenses, albeit with a 1.5x crop factor applied.
The Nikon Z fc is available now priced at £899 / $899 body only. Various kits with the two DX Z-mount lenses that Nikon have released so far are also available.
Ease of Use
It can't have escaped Nikon's notice that there has been a bit of a backwards trend towards retro-styled mirrorless cameras in recent years, as well as, separately, a rise in the popularity of film based photography – not only from people returning to the art, but from those of a younger, student generation.
Fujifilm and Olympus have been selling nothing but vintage in appearance digital cameras for years, so, by comparison Nikon is a little late to the party with the rangefinder-like dials and switches that now adorn its latest Z fc mirrorless offering, its implementation having taken inspiration from its old FM2 film SLR from the 1980s, including familiar pentaprism style design.
Be prepared to have strangers curiously asking whether you're using an 'old' camera when out and about. We had the standard silver and black edition in for review, but the Z fc is available in up to five additional colours in overseas territories that include pastel shades, brown and grey.
A brief 'getting started' level print manual in several languages was included in our box, but if you want the 'full fat' version covering the camera in much more depth, you'll need to get on the Internet and download it as a PDF.
Like Nikon's earlier Z 50 model, this newest 20.9 effective megapixel example eschews a full frame sensor for an APS-C sized chip instead, which seems a shame when the Z fc's rangefinder-like operation will surely appeal to photo enthusiasts and even pros seeking a very 'hands on' approach to image taking.
Nikon however sees the camera as having intergenerational appeal. Dad may have used the FM2 back in the 1980s; now he can share use of the Z fc with his tech-savvy son. At least opting for a consumer level sensor has made for a more affordable camera overall compared with its range-topping full frame Z 6II and Z 7II siblings at the time of writing.
The Z fc was retailing for £899 body-only on launch – with a couple of kit lens bundles, adding either a compact 16-50mm f/2.8 zoom in matching silver colour, which needs to be fully unfurled before a shot can be taken, or fixed 28mm f/2.8 lens in regular black, nudging the combined price north of £1,000, yet still making practical sense for any complete newcomer to Nikon's 'Z' system.
Its price also makes the choice between this one and the existing Z 50 trickier, as many headline features such as resolution, 4K video up to 30fps and ISO range are shared and there is not a great deal between them in terms of a street price.
Like most of its competitors, the manufacturer has opted for a best of both worlds approach here when it comes to the Z fc's handling and operation. To take one example, we get the chance to fire the camera's shutter release either via the regular top plate button encircled by the on/off switch, so that we're able to be very quickly up and shooting, or by simply tapping its LCD touch screen to alternatively capture a shot.
Yes, the more experienced can twiddle the top plate dials and knobs to their heart's content to fine tune the results if they're up to speed on what that'll do to the end result, or, alternatively if less familiar, simply leave the camera set on auto and just point and shoot.
In other words, the Z fc provides room to grow for anyone weighing this option up as a natural step up from (or complementary accessory to) their smartphone. Talking of 'weight' this mirrorless model is solid feeling without being prohibitively weighty at 445g with card and battery inserted, but without lens attached.
Yes, it's a good deal heavier and bulkier than your smartphone, granted, even with either of Nikon's relatively compact and equally lightweight build compact duo of new lenses twinned with it, but the magnesium alloy and plastic construction of the camera body stops it from feeling a dead weight in combination.
It's fair to say that the Z fc's top plate is fairly crammed, with barely room to get a finger or thumb around the various dials and levels, with, in most cases, one stacked upon the other so individual dials actually have multiple functions.
The standard P,A,S,M shooting mode settings are accessed via a lever that sits beneath the dial for selecting ISO options, while a lever for swapping between stills aperture or video sits beneath the shutter speed settings.
That said, we quickly got used to the busy set up and found ourselves liking it that way; it makes the Nikon feel like a finely tuned sports watch with an impressive array of functionality literally to be found at our fingertips.
The top plate features three manual dials controlling shutter speed, exposure compensation (+/- 3EV) and ISO sensitivity, while a small window handily displays the aperture in use. Alternatively, simple access to a variety of settings is achievable via a press of the 'i' button and i menu and use of the touch screen LCD in tandem.
If you're considering this one as a possible blogging/vlogging camera, then you'll be pleased to learn the monitor can also be flipped fully outwards and the screen rotated to face whoever is in front of the lens. The increased articulation of the screen here is a first for the 'Z' series.
What we don't get here however is a built-in flash, though there is a vacant hotshoe for an optional accessory flash, so in terms of light sensitivity options when taking photographs or video without, it's worth noting that top plate dial offers direct access to incremental settings ranging from ISO100 to 52100.
However there are two additional settings on the same dial marked 'H1' and 'H2', which nudge this top setting the equivalent of one or two steps higher, respectively (a whopping, albeit noise-prone ISO 102400 or ISO 204800).
Obviously if the shooting mode dial has been set at 'Auto' however, the camera will choose the most apt ISO setting for the user. Interestingly, if 'silent photography' mode has been selected in the camera menu, then the topper-most H1 and H2 sensitivities are disabled, and even if the ISO dial has been set at either of those, the maximum recorded sensitivity is capped at ISO 51200. It's also worth bearing in mind that in video mode, the available range narrows slightly, from ISO100 to ISO25600 – even if the dial has been turned to a higher setting.
While it boasts nostalgic appeal, as regards its performance and response times the compact and portable Z fc is distinctly up-to-date. For instance it ably supports Eye Detection AF and Animal Detection AF for both stills and video, as originally introduced on the higher-end and heavier Nikon Z 7II and Z 6II.
This means it's possible to maintain continuous focus on the eyes of the intended subject when there are several people in the frame, or the tracking of the eyes of a pet in motion. Plus while it can be used for shooting high quality stills and video, it supports Nikon's Webcam Utility, meaning that it's bang-up-to-date in this age of Zoom and Microsoft teams apps by being able to be used as a web camera too.
OK, so while the camera feel durably solid when gripped with little obvious looseness to the components, one grumble given our natural climate is that the body isn't fully weather-resistant, which would certainly have come in handy during the August showers of our review period, albeit pushed up the asking price.
We do get a eye-level electronic viewfinder (EVF) with a life-like image provided, plus the aforementioned convenience of a vari-angle tilting touch screen LCD. In terms of the camera finding focus, capturing a shot and committing it to memory, responsiveness is up there with the speed we'd expect from any DSLR, even when shooting JPEG + Raw files in tandem, so in that respect the Z fc quickly becomes an extension of our own hand and eye.
Showing its consumer status, perhaps, there's just the one card slot for standard SD cards, but given the market it's aimed at and price point, this isn't something worth grumbling about.
Neither is it worth picking holes in the fact that the supplied rechargeable battery delivers around the standard issue 300 images from a full charge – especially since we also thankfully get a mains charger to go with it; the alternative being to charge the battery in-situ with the aid of the USB cable and a laptop or desktop PC to hand.
So what of the images the Nikon Zfc produces? Do they hold up as being worth the £900 investment – more if you need to add a lens if you don't already own one that's compatible?
Image Quality
All of the sample images in this review were taken using the 20.9 megapixel JPEG image size option, which produces an average image size of around 10Mb.
As we've established, the Nikon Z fc offers plenty of operability at our fingertips to control how our images turn out. That said we're dealing with an APS-C sensor camera, and lenses that have been constructed for practicality and compactness alongside image quality, so at their worst results can occasionally resemble snapshots.
No matter – simply delete, re-frame, re-focus and try again. It is possible to get pleasingly defocused backgrounds and sharp subjects with the provided lenses, and with a bit more of a considered approach.
We were also impressed with the realism of the colours delivered, which are rich and warm when conditions are perfect or impressively lush even when they're not, without ever looking unrealistic or overly-saturated.
As for low light performance, while you'll want to steer away from the four uppermost settings to avoid the usual noise-festooned results resembling those of the Pointilist art movement, unless absolutely desperate, we were pretty impressed with the Z fc's performance.
Throughout our testing we came across little in the way of obvious camera shake, unless literally shooting handheld in the dark with only a street lamp for illumination.
When left on auto setting, particularly when it's already sunny out, there is a tendency to overexpose, but this again is simply fixed with a quick twiddle of the top plate exposure compensation dial.
Overall, images deliver plenty of detail, yet little in the way of image noise. So ultimately what's not to like here?
Noise
There are 12 ISO settings available on the Nikon Z fc which you can select at any time. Here are some 100% crops which show the noise levels for each ISO setting for the JPEG format.
ISO 100 (100% Crop)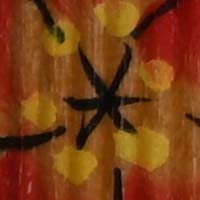 ISO 200 (100% Crop)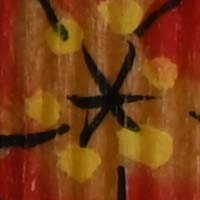 ISO 400 (100% Crop)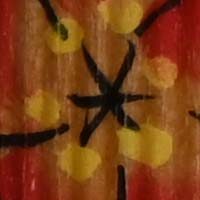 ISO 800 (100% Crop)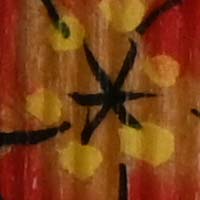 ISO 1600 (100% Crop)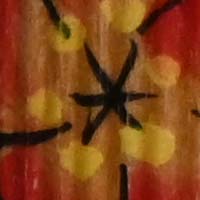 ISO 3200 (100% Crop)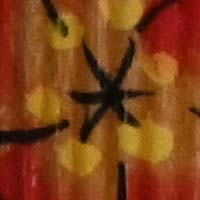 ISO 6400 (100% Crop)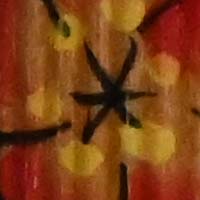 ISO 12800 (100% Crop)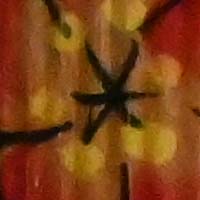 ISO 25600 (100% Crop)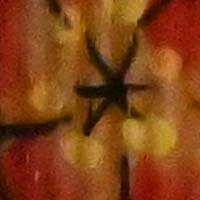 ISO 51200 (100% Crop)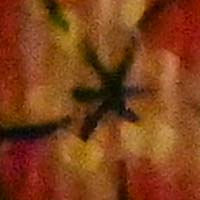 ISO 102400 (100% Crop)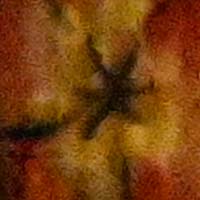 ISO 204800 (100% Crop)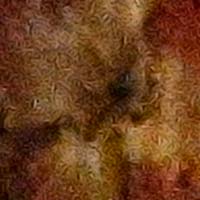 Night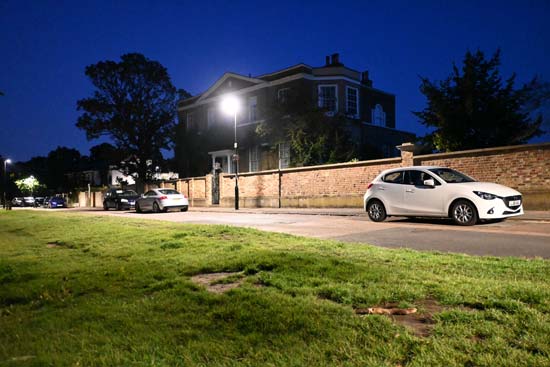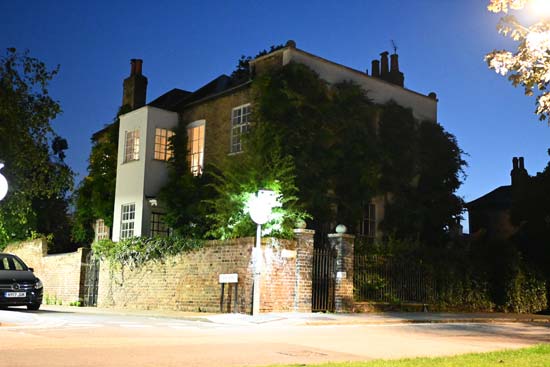 Portraits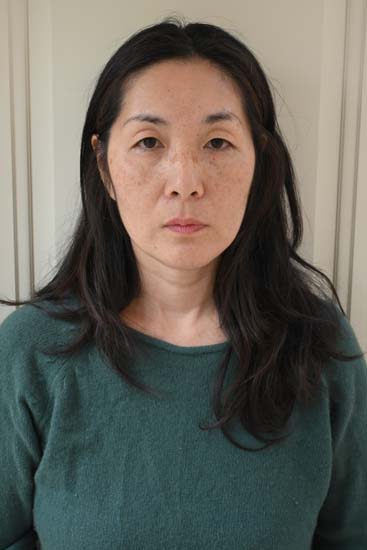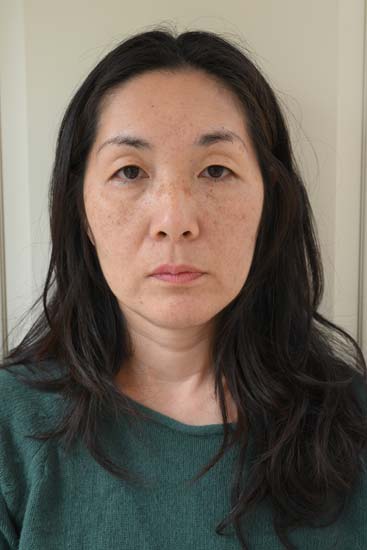 Sample Images
This is a selection of sample images from the Nikon Z fc camera, which were all taken using the 20.9 megapixel JPEG setting. The thumbnails below link to the full-sized versions, which have not been altered in any way.
Sample RAW Images
The Nikon Z fc enables users to capture RAW and JPEG format files. We've provided some Nikon RAW (NEF) samples for you to download (thumbnail images shown below are not 100% representative)."
Sample Movie & Video
This is a sample movie at the quality setting of 3840×2140 pixels at 30 frames per second. Please note that this 30 second movie is 451Mb in size.
Product Images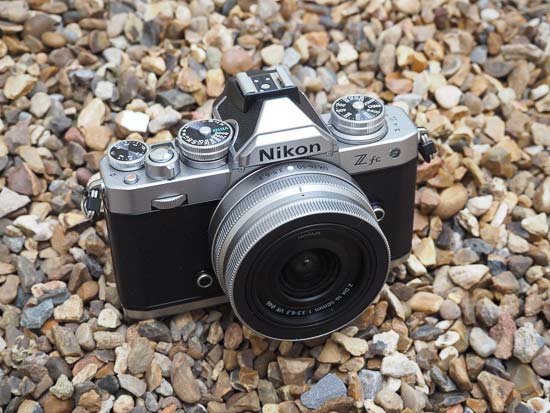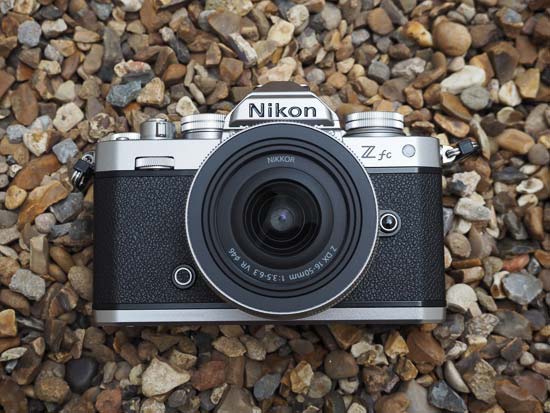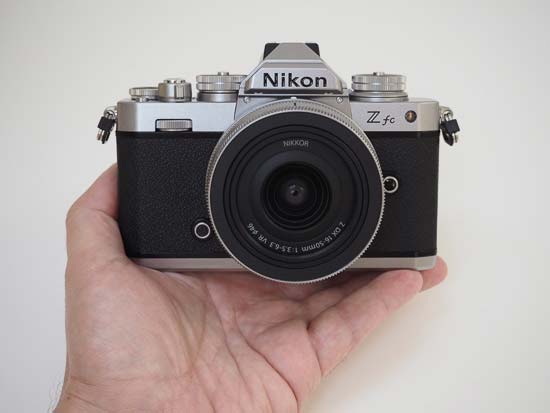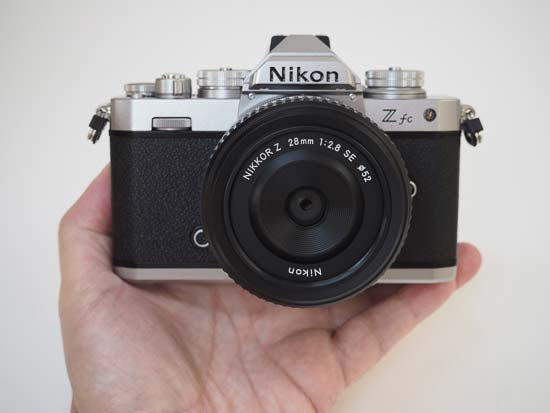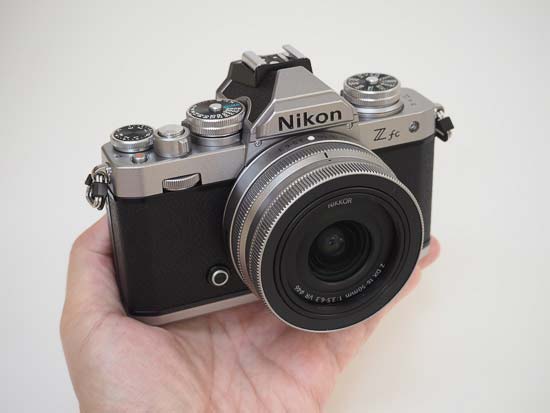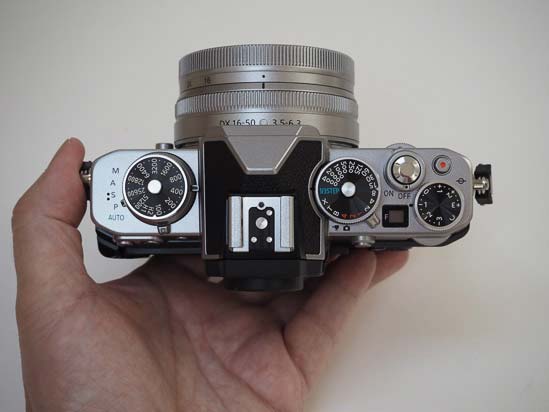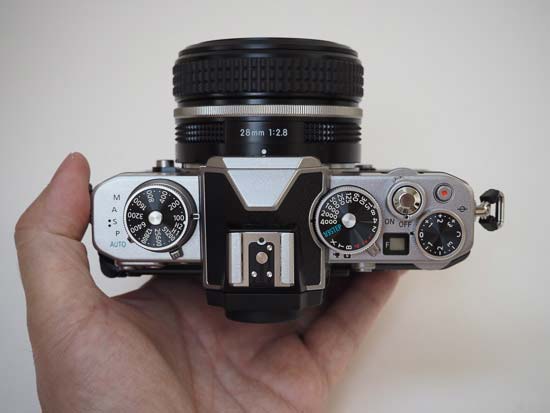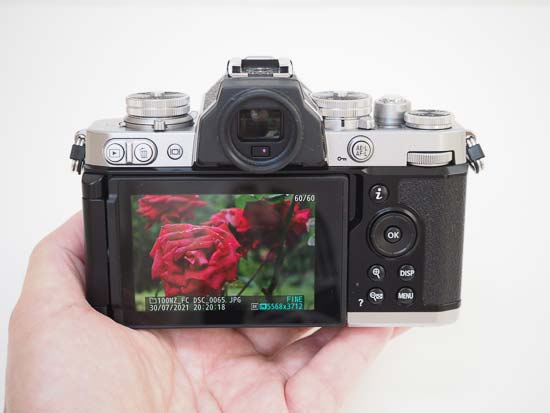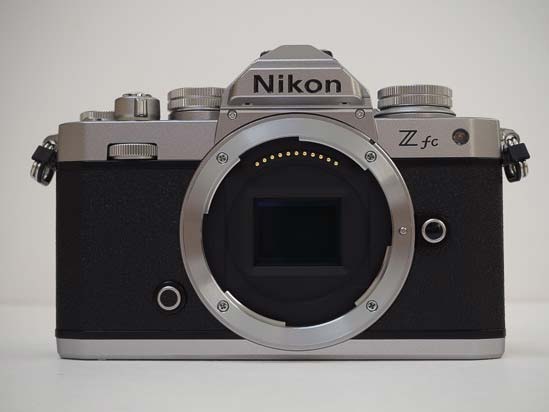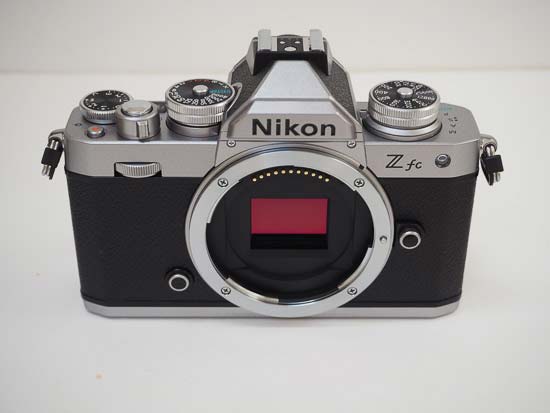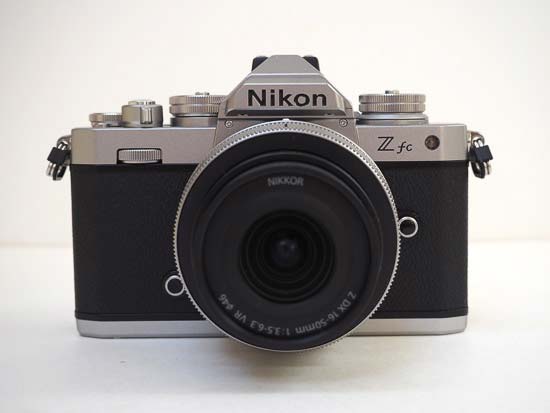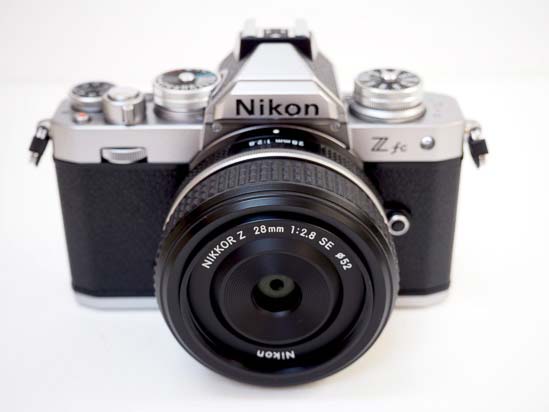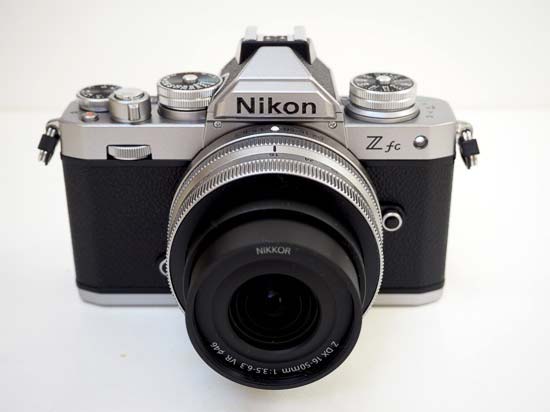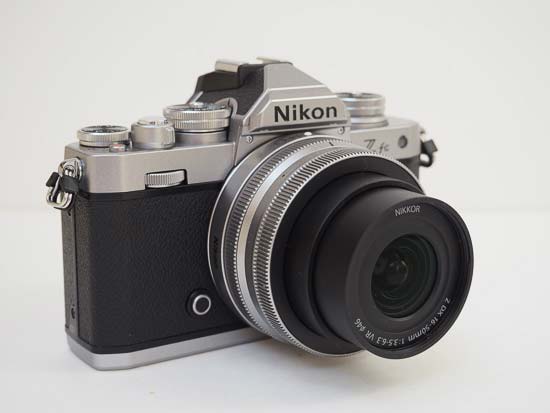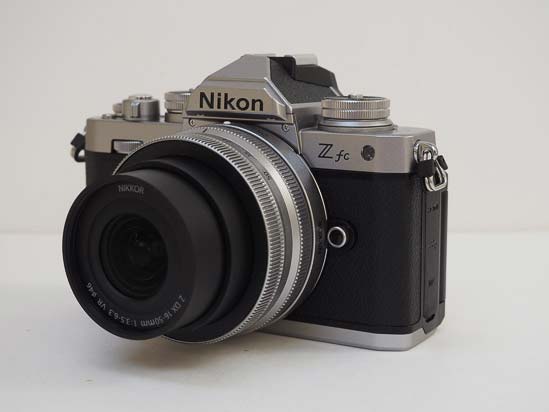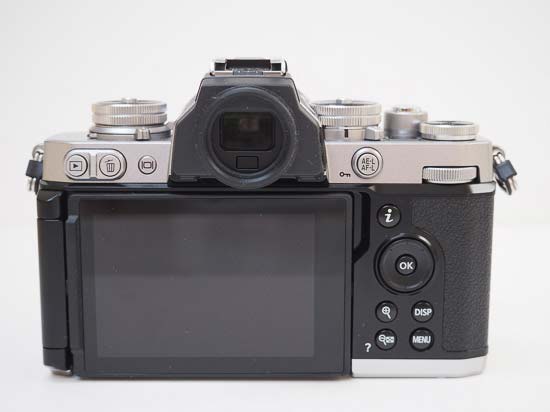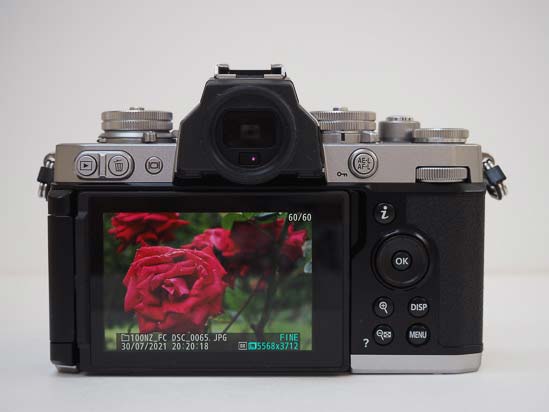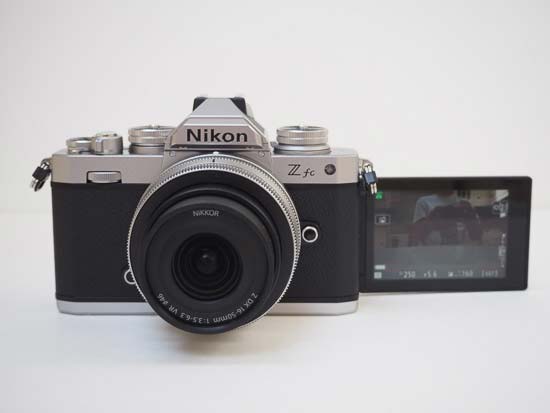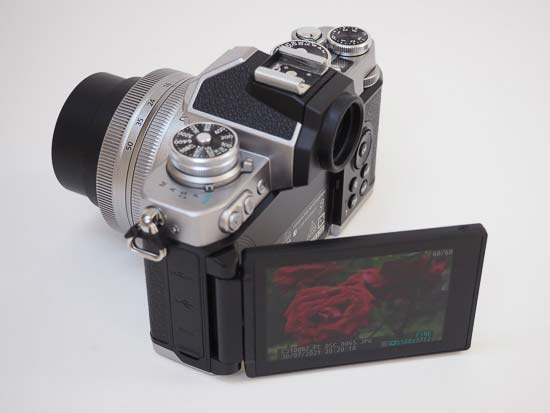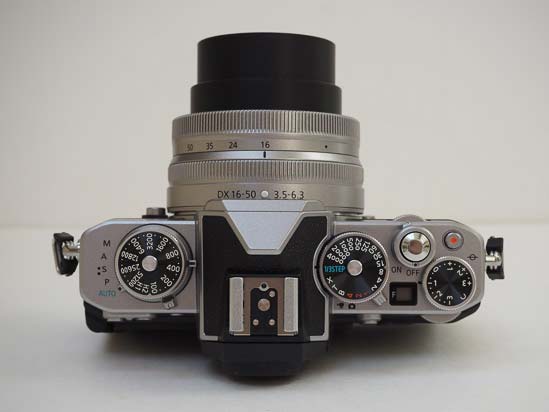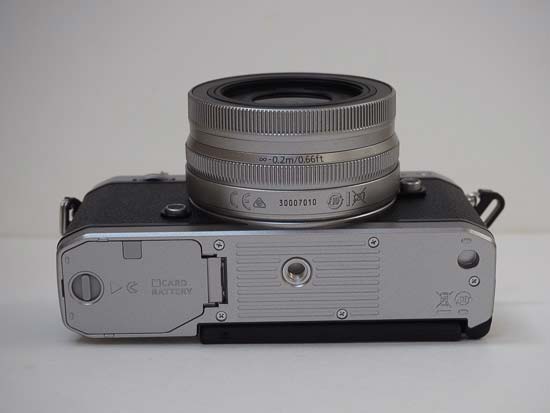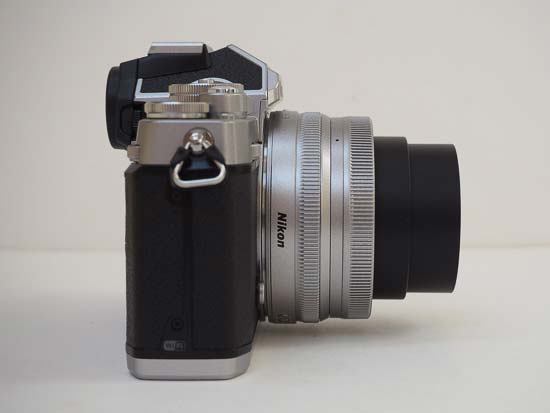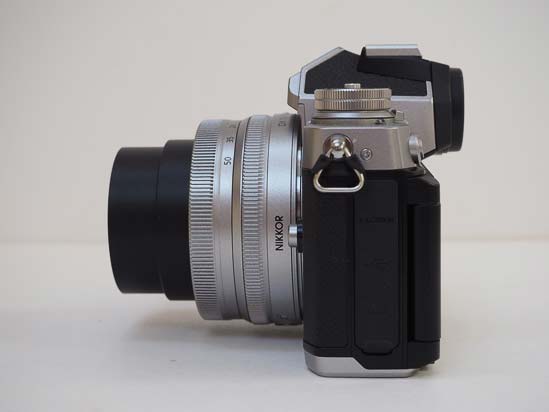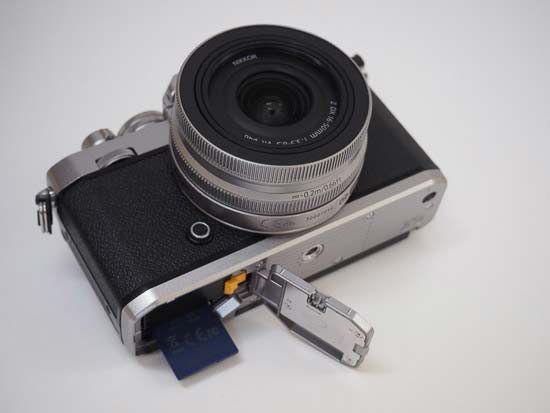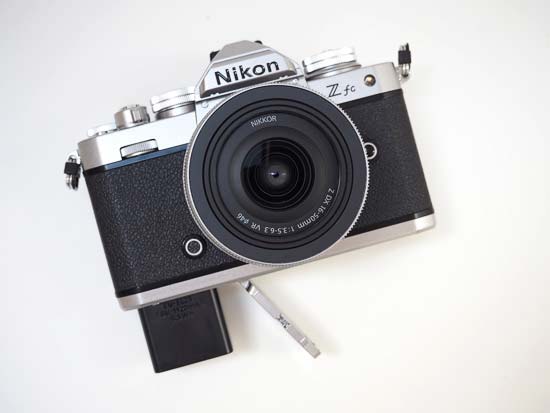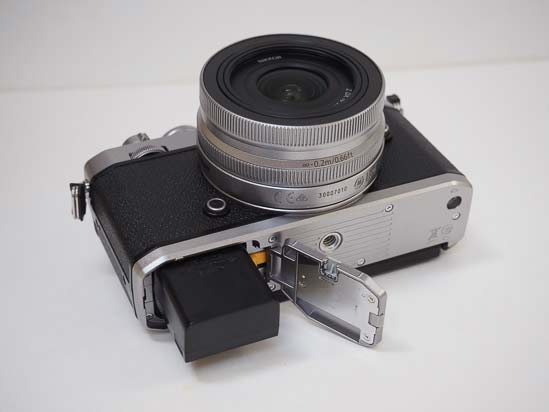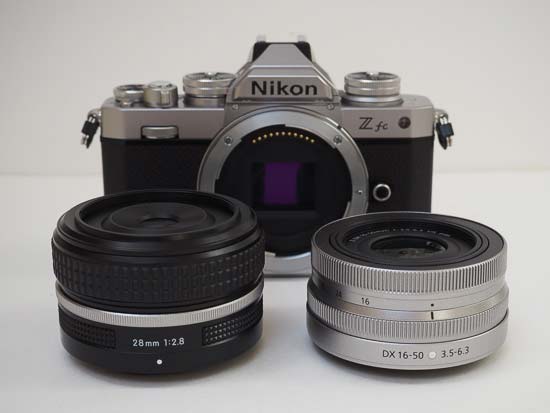 Conclusion
Nikon's future could well be boosted by its past, as its mirrorless Z fc takes inspiration from the 1980s to attempt to push its long-established heritage to the forefront and hook a fresh generation of photographers.
OK, so some will grumble that Nikon's retro active offering is not full frame mirrorless, especially when there's otherwise a lot for enthusiasts and pros to love here in terms of hands-on, manual functionality – but then its pricing reflects the fact that the manufacturer has newcomers as well as existing mirrorless photographers in its marketing sights.
The relative affordability of the Z fc in comparison with rivals and Nikon's own Z series also in part excuses occasional corner cutting, such as a lack of weather sealing or on-board flash, and the backplate and baseplate feeling a tad plastic-y compared with the solid-feel dials and levers up top.
Nit picking for sure though on a camera broadly constructed to meet Nikon's usual high standard and which has much to recommend as a device that anyone learning the photographic ropes won't easily tire of.
Ultimately if you prefer a modern-looking Nikon mirrorless then the Z50 is a great option – but if the vintage bells-and-whistles hold an extra appeal and such nostalgia tweaks those heartstrings, then the Z fc is the one.
Ratings (out of 5)
Design
4
Features
4
Ease-of-use
4
Image quality
5
Value for money
3.5
Main Rivals
Listed below are some of the rivals of the Nikon Z fc.
The Canon EOS M6 Mark II is a new mid-range mirrorless camera with a 32 megapixel APS-C sensor, 4K video recording, 14fps burst shooting, a tilting touchscreen and optional electronic viewfinder. Can it beat the likes of the Sony A6400 and Fujifilm X-T30 cameras? Find out now by reading our Canon EOS M6 Mark II review…
The Fujifilm X-A7 is an entry-level mirrorless camera with a 24 megapixel sensor, 4K/30p video recording and a a microphone socket, a 3.5-inch LCD screen and Wi-Fi and Bluetooth wireless connectivity. Check our our in-depth Fujifilm XA7 review now, complete with full-size sample images, movies and more…
After 4 long years of patiently waiting, the Fujifilm X-E4 has finally arrived. Boasting all of Fuji's latest imaging tech wrapped up in a beautiful classic rangefinder design, could this small, lightweight and very affordable mirrorless camera be the right one for you? Find out now by reading our in-depth Fuji XE4 review, complete with full-size sample photos…
The Fujifilm X-S10 mirrorless camera aims to bring the renowned X-series image quality and colour science to a wider audience by being smaller, easier to use and cheaper than the company's flagship cameras. Does it strike the right balance between simplicity and accessibility? Find out now by reading our in-depth Fuji XS10 review…
The Z5 is Nikon's brand new entry-level full-frame mirrorless camera, sitting below the mid-range Z6 and flagship Z7 models in the three-camera lineup, and above the APS-C sensor Z50. Designed to compete with the likes of the Canon EOS R, Sony A7 III and Panasonic Lumix S1, does the Z5 have what it takes to stand out in an increasingly crowded market? Find out now by reading our in-depth Nikon Z5 review, complete with full-size sample photos and videos.
Nikon have introduced their first APS-C, cropped-sensor mirrorless camera with the launch of the Z50, accompanied by two kit zoom lenses. Can the Z50 take on the likes of the well established Sony A6000-series and Canon EOS-M range, not to mention Fujifilm with its line-up of excellent APS-C bodies and lenses? Find out now by reading our in-depth Nikon Z50 review.
The new OM-D E-M1 Mark III is a serious camera for serious photographers, designed to showcase the very best that Olympus has to offer. In the increasingly competitive high-end camera market, does it have what it takes to stand out from the crowd and attract new users as well as satisfy existing ones? Read our Olympus OM-D E-M1 Mark III review to find out…
The Sony A6100 is a new entry-level mirrorless camera that features the fastest auto-focusing system in the world. With a 24.2 megapixel APS-C sensor, 4K movie recording, a tilting OLED screen, electronic viewfinder and built-in flash, the Sony A6100 also offers 11fps burst shooting, bluetooth, wi-fi and NFC connectivity, and USB charging. Read our Sony A6100 review now to find out if it's the perfect camera for photography beginners…
The A6600 is the new all-singing, all-dancing flagship camera in Sony's extensive range of APS-C mirrorless cameras, but does it offer enough to out-gun both its main rivals and its cheaper siblings? Find out now by reading our in-depth Sony A6600 review, complete with full-size sample images and videos.
Review Roundup
Reviews of the Nikon Z fc from around the web.
Almost identical to the Nikon Z50 internally, the Nikon Z fc produces the same excellent image quality with noise controlled well up to ISO 6,400. However, its handling is quite different as it has shutter speed, ISO and exposure compensation dials which are combined with a PASM exposure mode switch.

Read the full review »
While it's not the only retro-inspired mirrorless camera out there, the Nikon Z fc's personality and portability make it a great choice for a walkabout or travel camera.

Read the full review »
The Nikon Z fc is an unapologetically retro camera with all the mod cons you'd expect from a current mirrorless model. Its aluminium dials are a joy to operate and the body looks so pretty you'll likely display the camera when it's not in use.

Read the full review »
Specifications
| | |
| --- | --- |
| Type | Mirrorless |
| Lens mount | Nikon Z mount |
| Image sensor | DX, CMOS, 23.5 mm x 15.7 mm |
| Total pixels | 21.51 million |
| Dust-reduction system | Image Dust Off reference data (NX Studio software required) |
| Effective pixels | 20.9 million |
| Image size (pixels) | [DX (24×16)] selected for image area: (L)5568 x 3712 (20.7 million), (M)4176 x 2784 (11.6 million), (S)2784 x 1856 (5.2 million), [1:1 (16×16)] selected for image area: (L)3712 x 3712 (13.8 million), (M)2784 x 2784 (7.8 million), (S)1856 x 1856 (3.4 million), [16:9 (24×14)] selected for image area: (L)5568 x 3128 (17.4 million), (M)4176 x 2344 (9.8 million), (S)2784 x 1560 (4.3 million), Photographs taken while recording videos at a frame size of 3840 x 2160: 3840 x 2160, Photographs taken while recording videos at other frame sizes: 1920 x 1080 |
| Storage file formats | NEF (RAW): 12 or 14 bit, JPEG: JPEG-Baseline compliant with fine (approx. 1:4), normal (approx. 1:8), or basic (approx. 1:16) compression, NEF (RAW)+JPEG: Single photograph recorded in both NEF (RAW) and JPEG formats |
| Picture Control System | Auto, Standard, Neutral, Vivid, Monochrome, Portrait, Landscape, Flat, Creative Picture Controls (Dream, Morning, Pop, Sunday, Somber, Dramatic, Silence, Bleached, Melancholic, Pure, Denim, Toy, Sepia, Blue, Red, Pink, Charcoal, Graphite, Binary, Carbon); selected Picture Control can be modified; storage for custom Picture Controls |
| Storage media | SD, SDHC (UHS-I compliant), SDXC (UHS-I compliant) |
| Card slot | 1 Secure Digital (SD) card |
| File system | DCF 2.0, Exif 2.31 |
| Viewfinder | 1.0-cm/0.39-in. approx. 2360k-dot (XGA) OLED electronic viewfinder with color balance and auto and 7-level manual brightness controls |
| Frame coverage | Approx. 100% horizontal and 100% vertical |
| Magnification | Approx. 1.02x (50 mm lens at infinity, -1.0 m-¹) |
| Eyepoint | 19.5 mm (-1.0 m-¹; from back end of viewfinder eyepiece lens) |
| Diopter adjustment | -3 – +3 m-¹ |
| Eye sensor | Automatically switches between monitor and viewfinder displays |
| Compatible lenses | Z mount NIKKOR lenses F mount NIKKOR lenses (mount adapter required; restrictions may apply) |
| Shutter type | Electronically-controlled vertical-travel focal-plane mechanical shutter; electronic front-curtain shutter; electronic shutter |
| Shutter speed | Using the shutter-speed dial: 1/4000 to 4 s (1 step), Bulb, Time x (Flash sync) Using the main command dial: 1/4000 to 30 s (1/3 step, can be extended up to 900 s in mode M), Bulb, Time x (Flash sync) |
| Flash sync speed | X= 1/200 s; synchronizes with shutter at 1/200 s or slower; auto FP high-speed sync supported |
| Release mode | S (single frame), CL (continuous low speed), CH (continuous high speed), Continuous H (extended), Self-timer |
| Frame advance rate1 | Up to 11 fps, Continuous L: Approx. 1 to 4 fps, Continuous H: Approx. 5 fps, Continuous H (extended): Approx. 11 fps |
| Self-timer | 2 s, 5 s, 10 s, 20 s; 1 to 9 exposures at intervals of 0.5, 1, 2, or 3 s |
| Exposure metering | TTL metering using camera image sensor |
| Metering method | Matrix metering, Center-weighted metering: Weight of 75% given to 8 mm circle in center of frame; weighting can instead be based on average of entire frame, Spot metering: Meters 3.5 mm circle (about 2.5% of frame) centered on selected focus point, Highlight-weighted metering |
| Metering range2 | –4 to +17 EV |
| Mode | Auto, P: programmed auto with flexible program, S: shutter-priority auto, A: aperture-priority auto, M: manual |
| Exposure compensation | Range: –3 to +3 EV (–5 to +5 EV when the exposure compensation dial is set to [c]), Increment: 1/3 step |
| Exposure lock | Luminosity locked at detected value |
| ISO sensitivity | ISO 100 to 51200, in steps of 1/3 EV, can also be set to approx. 1 EV above ISO 51200 (ISO 102400 equivalent) or to approx. 2 EV above ISO 51200 (ISO 204800 equivalent); auto ISO sensitivity control available (Recommended Exposure Index) |
| Active D-Lighting | Auto, Extra high, High, Normal, Low, and Off |
| Multiple exposure | Add, average, lighten, darken |
| Other options | HDR (high dynamic range), photo mode flicker reduction |
| Autofocus | Hybrid phase-detection/contrast AF with AF assist |
| Detection range | -4.5 to +19 EV 3, Without low-light AF: -3 to +19 EV |
| Lens servo | Single-servo AF (AF-S), Continuous-servo AF (AF-C), AF mode auto-switch (AF-A; available only in photo mode), full-time AF (AF-F; available only in video mode), predictive focus tracking, Manual focus (M): Electronic rangefinder can be used |
| Focus points4 | 209 |
| AF-area mode | Pinpoint AF (photo mode only), single-point AF, dynamic-area AF (photo mode only), wide-area AF (S), wide-area AF (L), wide-area AF (L-people), wide-area AF (L-animals), auto-area AF, auto-area AF (people), auto-area AF (animals) |
| Focus lock | Press the AE-L/AF-L button or press shutter-release button halfway (single-servo AF/AF-S) |
| Flash control | TTL: i-TTL flash control; i-TTL balanced fill-flash is used with matrix, center-weighted, and highlight-weighted metering, standard i-TTL fill-flash with spot metering |
| Flash modes | Front-curtain sync, slow sync, rear-curtain sync, red-eye reduction, red-eye reduction with slow sync, off |
| Flash compensation | -3 to +1 EV in steps of 1/3 EV, available in modes P, S, A, and M |
| Flash-ready indicator | Lights when optional flash unit is fully charged; flashes as underexposure warning after flash is fired at full output |
| Accessory shoe | ISO 518 hot-shoe with sync and data contacts and safety lock |
| Nikon Creative Lighting System | i-TTL flash control, optical Advanced Wireless Lighting, FV lock, Color Information Communication, auto FP high-speed sync |
| White balance | Auto (3 types), natural light auto, direct sunlight, cloudy, shade, incandescent, fluorescent (3 types), flash, choose color temperature (2500 K to 10,000 K), preset manual (up to 6 values can be stored), all with fine-tuning except choose color temperature |
| Bracketing types | Exposure and/or flash, white balance, ADL |
| Movie – metering | TTL exposure metering using main image sensor, TTL metering using camera image sensor |
| Movie – metering method | Matrix, center-weighted, or highlight-weighted |
| Movie – frame size (pixels) and frame rate5 | 3840 x 2160 (4K UHD): 30p (progressive)/25p/24p, 1920 x 1080: 120p/100p/60p/50p/30p/25p/24p, 1920 x 1080 slow-motion: 30p (x4)/25p (x4)/24p (x5) |
| Movie – file format | MOV, MP4 |
| Movie – video compression | H.264/MPEG-4 Advanced Video Coding |
| Movie – audio recording format | Linear PCM (for videos recorded in MOV format), AAC (for videos recorded in MP4 format) |
| Movie – audio recording device | Built-in stereo or external microphone with attenuator option; sensitivity adjustable |
| Movie – ISO sensitivity | M: Manual selection (ISO 100–25600; step size of 1/3 EV); auto ISO sensitivity control (ISO 100 to 25600) available with selectable upper limit P, S, A: Auto ISO sensitivity control (ISO 100 to 25600) with selectable upper limit AUTO: Auto ISO sensitivity control (ISO 100 to 25600) (Recommended Exposure Index) |
| Movie – Active D-Lighting | Same as photo settings, Extra high, High, Normal, Low, and Off |
| Movie – Other options | Time-lapse video recording, electronic vibration reduction, time codes |
| Monitor | 7.5-cm (3.0–in.) diagonal, Vari-angle TFT touch-sensitive LCD with 170° viewing angle, approximately 100% frame coverage, and color balance and 11-level manual brightness controls, Approx. 1040k-dot |
| Playback | Full-frame and thumbnail (4, 9, or 72 images or calendar) playback with playback zoom, playback zoom cropping, video playback, photo and/or video slide shows, histogram display, highlights, photo information, location data display, auto image rotation, and picture rating |
| USB | Type C USB connector (SuperSpeed USB); connection to built-in USB port is recommended |
| HDMI output | Type D HDMI connector |
| Audio input | Stereo mini-pin jack (3.5 mm diameter; plug-in power supported) |
| Wi-Fi (Wireless LAN) standards | IEEE 802.11b/g/n |
| Wi-Fi (Wireless LAN) operating frequency | 2412 to 2462 MHz (channel 11) |
| Wi-Fi (Wireless LAN) maximum output power | 2.4 GHz band: 8.1 dBm |
| Wi-Fi (Wireless LAN) security | Open system, WPA2-PSK |
| Bluetooth standards | Bluetooth Specification Version 4.2, Bluetooth: 2402 to 2480 MHz, Bluetooth Low Energy: 2402 to 2480 MHz, Bluetooth: 2.6 dBm, Bluetooth Low Energy: 1.1 dBm |
| Battery | One EN-EL25 rechargeable Li-ion battery |
| AC adapter | EH-7P charging AC adapter (available separately) |
| Tripod socket | 0.635 cm (1/4 in., ISO 1222) |
| Dimensions (W x H x D) | Approx. 134.5 x 93.5 x 43.5 mm (5.3 x 3.7 x 1.8 in.) |
| Weight | Approx. 445 g (15.7 oz.), with battery and memory card but without body cap; approx. 390 g/13.8 oz. (camera body only) |
| Operating environment – temperature | 0 °C to 40 °C (+32 °F to 104 °F) |
| Operating environment – humidity | 85% or less (no condensation) |
| Supplied accessories | BF-N1 body cap, DK-32 viewfinder eyepiece (comes attached to camera), EN-EL25 rechargeable Li-ion battery, MH-32 battery charger (plug adapter supplied in countries or regions where required; shape depends on country of sale), AN-DC23 strap |
¹ Maximum frame advance rate as measured by in-house tests.
² Figures are for ISO 100 and f/2.0 lens at 20 °C/68 °F.
³ Measured in photo mode at ISO 100 and a temperature of 20 °C/68 °F using single-servo AF (AF-S) and a lens with a maximum aperture of f/1.8.
⁴ Number of focus points available in photo mode with single-point AF selected for AF-area mode and DX selected for image area.
⁵ Actual frame rates for 120p, 100p, 60p, 50p, 30p, 25p, and 24p are 119.88, 100, 59.94, 50, 29.97, 25, and 23.976 fps respectively. Quality selection (normal/high) available at all sizes except 3840 x 2160, 1920 x 1080 120p/100p, and 1920 x 1080 slow-motion, when quality is fixed at high.
⁶ Type-C to Type-C USB cable required.
Your Comments