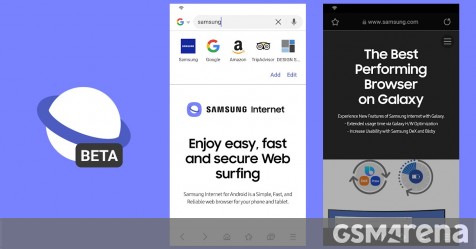 Samsung's Internet browser is one of the more feature-complete Chromium forks out there with support for add-ons (including ad blockers), customizable UI and so on. The developer team behind it is working on version 16, which will bring a number of improvements to the browser's core and its interface. So, what's new?
For starters, the app is now based on Chromium M92, which has faster and more efficient phishing detection. You can read this blogpost for more. Samsung added some safety features of its own, including giving Smart Protect the ability to detect and block tracking pixels. Those are 1×1 px images that are invisible, but help third-party servers track which web pages you have visited.
Next up, the address bar has been enhanced to show more information. It shows data in the following order: 1) answer suggestions (e.g. the forecast when you search for "weather"), 2) related search suggestions and 3) suggestions from your bookmarks and history.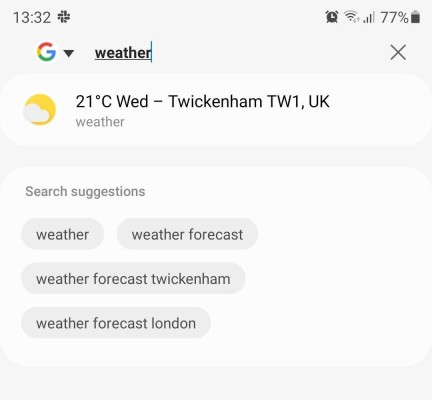 The Samsung Internet 16 browser is improving the usability of the address bar
The suggestions have switched from a simple list to using the chip UI element, which allows the browser to fit more items on the screen.
Finally, there is Page zoom. Unlike regular pinch zooming, this keeps everything on the screen, so you don't have to pan to the side to view things that were pushed off screen. It works similarly to increasing the text size, but it also enlarges other elements on the page proportionally. Here's a demo:
You can take the new features for a spin with the Beta version, which is available through the Galaxy Store and the Play Store. You don't need a Samsung device to download this and the beta installs as a separate app, so it won't overwrite the stable Internet app if you already have it.