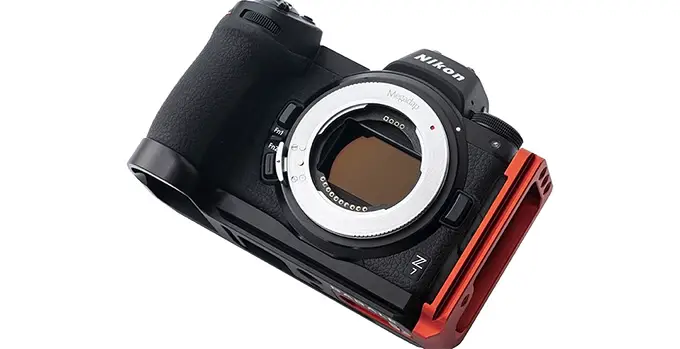 Chinese camera lens accessory maker Megadap has just announced the launch of the world's first automatic adapter for the full line-ups of Nikon Z mirrorless cameras (both Full-Frame and APS-C) enabling users to adapt Sony E lenses with ease.
Features like autofocus (AF-S / AF-C), aperture control, and IBIS can now be retained with the ETZ11. The unit can also work with MF lenses (with/without chips). Additionally, Megadap ETZ11 supports a wide variety of third-party Sony E mount lenses in both automatic and manual mode shooting.
The adapter allows E mount lenses from Zeiss, Sigma, Tamron, Voigtlander, and Samyang (Rokinon) to be used on Nikon Z cameras like native Z-mount lenses. The newcomer greatly improves the choices of lenses for Nikon Z users, especially those owning the Z50 and Zf-c models.
Megadap claims that they have optimized the firmware of the adapter to ensure a much faster speed when focusing on most of the compatible lenses when compared to similar rivals. It is also the first lens adapter of its kind to be compatible with manual lenses without electronic chips. Camera IBIS is supported in AF-S/AF-C/MF modes.
Auto aperture control and Aperture coupling (Aligned aperture values showing on the lens' body) are also supported (e.g. Sony GM lenses with aperture ring, Zeiss Loxia lenses, Voigtlander VE lenses etc.) Smooth real-time focus tracking is allowed with ETZ11.
Furthermore, there's a dedicated USB update tool included in the package with the ETZ11. You just need to connect the clip-on electronic contact spots to the adapter and plug the USB end into your computer. Then simply drag the firmware update downloaded from Megadap official website into the pop-up folder and you are all set up.
The ETZ11 Automatic Adapter for Sony E to Nikon Z is already available to order selling for $249.
[source: Megadap]