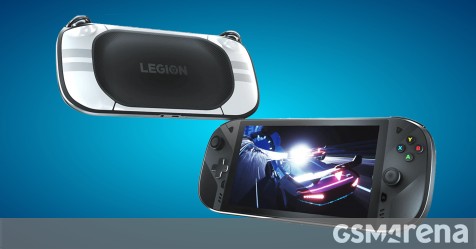 An interesting new leak appeared depicting a Lenovo Android handheld console. Legion Play will be Lenovo's answer to Valve's Steam Deck and Nintendo's Switch lineup. Lenovo's console was intended to launch at MWC 2021 as evidence retrieved by Liliputing from Lenovo's website shows though it remains a mystery why it didn't.
The Legion Play is described as an Android cloud gaming console designed for AAA gaming allowing users to play mobile games and stream their PC game libraries all on one device. The device packs a 7-inch FHD display with HDR 10 support and 16:9 aspect ratio. There are also dual speakers, built-in controllers which are not detachable and a 7,000 mAh battery.
The console appears to be running a modified version of Android and one of the screens shows it supports Nvidia's GeForce Now platform. It remains to be seen which other game streaming services will be supported on the device as well as the rest of the hardware details behind it.