A big part of having a successful business is making it as convenient as possible for customers to do business with you and not your competition. One awesome way to accomplish this is through Buy Online, Pick Up in Store (BOPIS). Here's your ultimate guide to offering BOPIS to your retail customers.
What is Buy Online, Pick Up in Store (BOPIS) in retail?
BOPIS in retail is a convenient shopping option where customers can select and purchase items on a store's website and then pick them up at the store once the order is ready. Depending on the store, customers might be able to choose from picking up at the customer service desk or checkout lane, or they may be able to get curbside pickup where a store employee brings the order out to the customer.
This option has become increasingly popular (not to mention necessary) because of social distancing requirements and the COVID-19 pandemic. But it's actually been around for quite a while.
In fact, BOPIS was originally developed to help brick-and-mortar stores better compete with their ecommerce counterparts. Retailers first began testing BOPIS options in 2013, with Target and Walmart launching in 2013 and Sears debuting theirs in 2014. Many large and small retailers followed suit not long after seeing these stores' success.
How does BOPIS in retail work?
BOPIS is a pretty straightforward process for both retailers and consumers. Here's the gist:
A customer goes to your online store and creates an order.
They check out and pay for the items online, and they often get a confirmation number and message with an estimate of when the order will be ready.
Your store receives the order, and your staff collects the items from the shelves or inventory.
You send the customer a notification that the order is ready for pickup.
The customer picks up the order in-store, or your staff brings the order out to the customer parked outside.
And while this is the overall process that most customers will experience, there are some additional situations that may occur.
For example, if an item is out of stock, your online store can display that the item isn't available as well as give an estimate for when it should be back in stock, if applicable. Customers may order the item anyway and opt to pick that up in-store when it comes in, which may split their order into two or more parts.
What do you need to offer BOPIS to retail customers?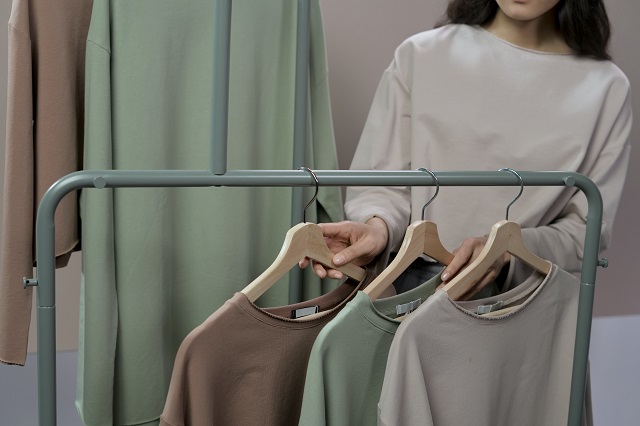 You may want to jump right in and start offering BOPIS to your customers, but you'll have to make sure you're all set up, so you do it right. Here are some of the must-have tools you'll need and adjustments you'll have to consider beforehand:
Brick-and-mortar store location
It may seem obvious, but you'll need to have a physical location that customers can travel to when picking up their orders, whether that is a branded store location or a pop-up shop.
Store website
If you have a brick-and-mortar store and don't have a website yet, you can take advantage of even more benefits aside from BOPIS options when you make one. But if you have a website, you're almost ready to let customers buy online and pick up in-store.
Online store or ecommerce platform
Some website builders and hosting services allow you to create websites with built-in online stores, while others require you to outsource your store with an ecommerce platform that customers can access from your website.
Inventory management system
In order to provide accurate inventory information to customers on your online store, you'll need to get an inventory management system that updates every time an item is purchased, sells out or is restocked. Connecting this system to your online store prevents customers from ordering items that aren't available, so it keeps everyone informed and happy.
Dedicated space for BOPIS pickups
Consider where it's most convenient for BOPIS retail customers to enter your store, grab their orders and leave. You may also want to make sure that these customers, who likely just want to get in and get out, don't interrupt in-store shoppers and checkout lines.
However, it may be more convenient for you and your BOPIS customers to just head to the normal checkout to grab their orders. Think about what makes the most sense for your store and consider setting up a customer service desk or another area where you can serve them.
Convenient and secure storage for fulfilled BOPIS orders
Once you fulfill the order, where do you put it until the customer picks it up? That's another important consideration for setting up your physical store to accommodate BOPIS orders. You could store the orders in the back inventory space or behind the counter where customers can pick up their orders. Or you might want to establish a totally separate space for BOPIS orders.
Wherever you decide to put these orders, you'll want to make sure they stay safe until customers arrive, won't get mixed up with other orders or regular inventory and are in the most secure location so nothing breaks or gets ruined.
Parking spaces for BOPIS or curbside pickups
You can further improve the convenience for BOPIS shoppers by dedicating a few spaces in your parking lot for these customers.
Make sure to limit how long people can park there, and always work with your city or property manager to assign these spaces legally.
Depending on how many of these items you already have established, the process of setting up BOPIS retail ordering may take a few days to a few months. And while it may seem like there's more work to be put in than you bargained for, know that you can take these steps at your own pace and slowly but consistently improve the way you run your business so you can get on the BOPIS bandwagon.
Benefits of BOPIS retail options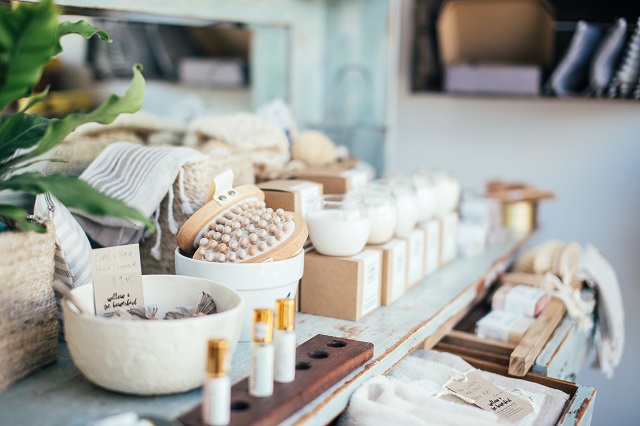 Letting customers order online and pick up in-store provides a lot of benefits to your business, your employees and your customers. Here are some of the pros of BOPIS ordering to help you determine if it's the right decision for your brick-and-mortar store:
Few to no shipping fees for customers or retailers
In a typical ecommerce relationship, if a customer orders a product from your store, you likely pass off the shipping fees to the customer to protect your bottom line, unless you're generously offering a discount or special for shipping fees. But when customers choose BOPIS, they can pay just for the products and applicable taxes.
Not having to pay shipping fees is a huge perk for many customers, with reports showing that 65% of shoppers choose BOPIS just to get out of paying for shipping.
And if you're shipping an order that comes from a distribution center or supplier to your customer's address, then you likely take on the last-mile shipping fees, which can impact your bottom line in the long run. But with BOPIS, you can save money on shipping by getting it sent to your store as opposed to the customer.
Faster and flexible service
Waiting for an order to arrive via carrier or mail can be an inconvenience for many customers, which is why BOPIS is such a game-changer. This option can often reduce the time a customer spends waiting for their order by several days, as long as the item is in stock at the store.
Increased traffic to your brick-and-mortar store
When customers come to pick up their orders in-store, they have the opportunity to stay for a while and shop more if they'd like. This option can increase your store's traffic and in-store sales.
Increased traffic to your website
You can let customers who come into your store know that you have a website where they can shop from home, and you can do this using an email newsletter, business card or a conversation with a shopper.
And when customers visit your site to shop, they help increase the amount of traffic on your site, which, in turn, improves how many people see your site in relevant searches and can further increase how many online shoppers you get.
Increased sales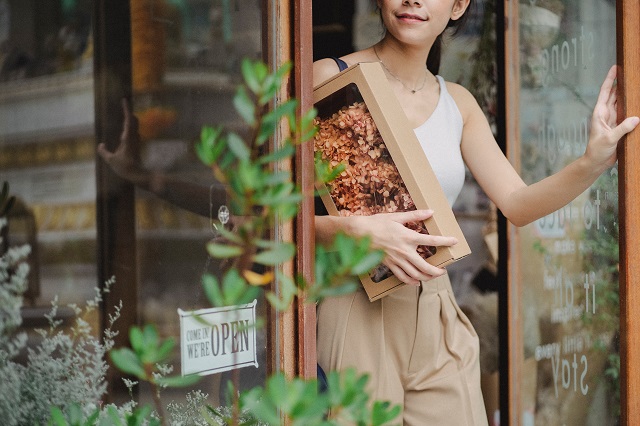 Having multiple convenient shopping options can increase your sales overall. That's because people can choose to shop the way they want to shop, and people who wouldn't otherwise be able to buy products from your shop can do so.
Plus, if you have an intelligent ecommerce platform, it can recommend additional products to customers choosing BOPIS by suggesting product bundles or products purchased by others who bought the item in a customer's cart.
More efficient inventory management
Since you need a real-time inventory management system for BOPIS to work without a hitch, you can actually improve your store's overall inventory management. You can better track what's coming and going from your shelves, automate reordering products that reach a low stock level, and reduce losses due to overstocking and being out of products when customers need them.
Order security and assurance
Some customers may not feel comfortable getting orders delivered to their residence due to concerns over theft, damage or exposure to the elements. In other cases, some customers just don't want certain types of products, such as those that are particularly expensive or fragile, delivered to their homes. BOPIS removes all of these concerns since customers are more likely to trust their items in the hands of the store where they purchased them.
Cons of BOPIS in retail
Here are a few drawbacks you should consider as you make the right decision for your unique business.
Additional training needed for employees
When you get an online store or ecommerce platform, digital inventory management system, and digital point-of-sale technology, you'll likely have to spend some time training yourself and any employees on these tools. However, after training is done and employees are comfortable using the tools, you'll start to see the benefits and return on your investment.
Possible impact to store efficiency
If your staff isn't quite used to balancing helping customers in-store, stocking shelves and fulfilling BOPIS retail orders, things could slow down in your store. However, after training and practice, you'll likely see things return to normal. Another option would be hiring one person or a small team to handle just BOPIS and other online order fulfillment duties so that other employees can do what they do best.
As more customers take advantage of this convenient shopping option, other store inefficiency factors come into play: waiting times can increase, lines to collect orders can grow long and inventory can run out sooner than expected. That's why it's so important to plan out where you'll store these orders, where customers will pick them up, what your fulfillment and timelines will be and more before you start letting customers choose this option.
Unrealistic customer expectations
What's interesting about this convenient shopping option is that many customers underestimate how long it takes to fulfill BOPIS retail orders.
Because of this misconception, you and your staff may also have to mitigate unrealistic customer expectations in case they show up too early and aren't happy that their order isn't ready yet.
An effective way to communicate your store's order fulfillment timeline and promote realistic customer expectations is by automating order receipt emails that include the items they ordered and a date and time when they can come pick up their order.
Requires a brick-and-mortar storefront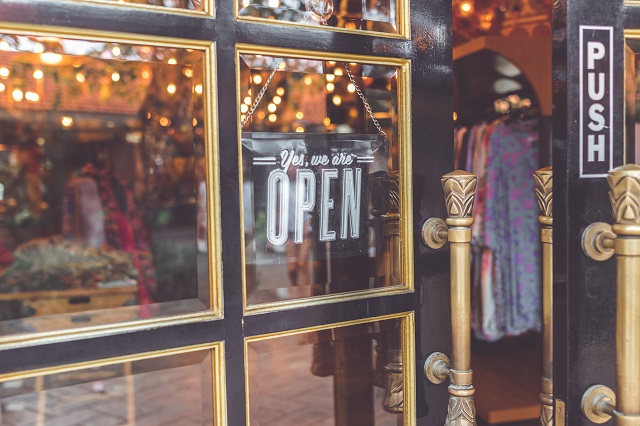 If you don't have a brick-and-mortar store, you won't be able to offer BOPIS. However, some small businesses allow customers to buy online and pick up their orders at the business owner's home or office or even a local market that serves as a temporary storefront.
The future of BOPIS in retail
Trends suggest customers will continue using BOPIS after COVID-19, with 56% of shoppers saying they'll keep choosing the option even after in-store shopping becomes normal again. Plus, more stores are likely to adopt BOPIS in the coming years, with studies showing that 90% of retailers are gearing up to provide this option by the end of 2021.
Getting BOPIS now (or soon) can put you ahead of the competition or help you better compete against others in your market.
If you're considering integrating online checkouts into your brick-and-mortar business, GoDaddy has some excellent solutions for creating and managing an online store that integrates seamlessly with your in-store selling.