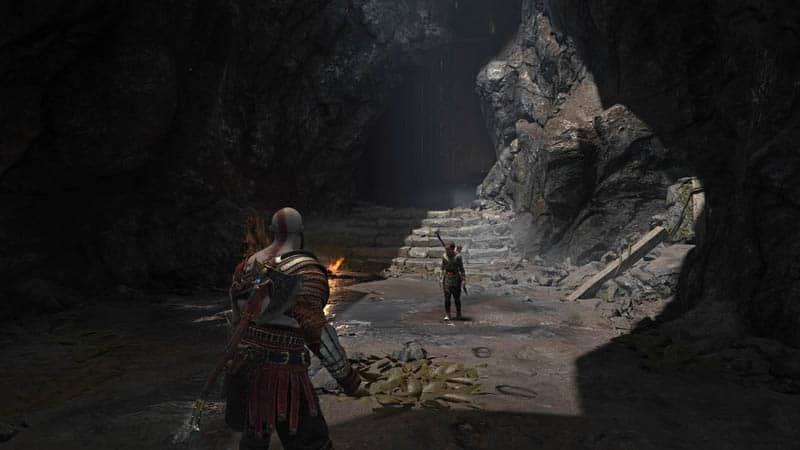 Last Updated:
The reboot of God of War certainly breathed new life into the IP, taking it from an aging PlayStation franchise into one that's in the forefront of many gamers' minds. However, while Sony hung on to God of War being a PlayStation exclusive for a number of years, following suit of the like of Horizon Zero Dawn, PC users have the chance to take control of Kratos for themselves.
While PlayStation fans aren't exactly open to letting their 'exclusive' games be on other platforms, what it does allow is for a bunch more customization options and mods, all creating a better experience for the player. 
Below, we're going to take you through one of those customizable options – FOV, so that you can open up the world further.
How to change FOV on God of War PC
So, as previously stated, one of the key benefits of God of War being on PC is that you're able to tailor the game to your liking. This includes field of view (FOV) changes, allowing you to see much more of the beautiful vistas at any one time.
What's tricky about this is that there's no actual FOV settings in the menus meaning you'll have to install a mod to get the ability to do so.
There are a couple of ways on offer for changing God of War's FOV and we'll get into both below.
The first method of changing up God of War's FOV is through CheatEngine which can be downloaded by clicking here. You'll also have to download the God of War specific CheatEngine Table which can also be found here.
After downloading both of the above you'll have to complete a few extra steps to get it up and running. You'll have to first activate the Disable line, Camera FOV, and all other pointers. Once that's done, you should now be able to change up the FOV to your desired value.
If CheatEngine isn't your thing though, you can utilize the ever-growing NexusMods as your alternative.
You'll have to download the Flawless Widescreen mod which creates an FOV slider for God of War. Once downloaded, open it up and search for 'God of War' in the plugins section then click to download the plugin. After this, you should be able to change the FOV on the slider then launch the game to view your change in this setting.
And that's all there is to it, you now have the ability to switch up your FOV in God of War on PC in a couple of different ways, making those boss fights even more cinematic. Of course, these methods can cause some graphical bugs so don't be surprised if there are a few hiccups, especially in cutscenes.