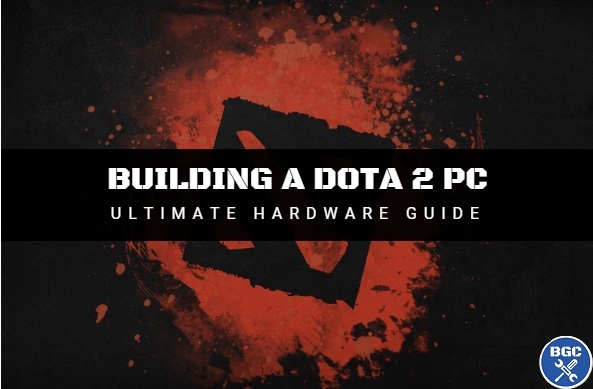 Home > Gaming PC Builds > Dota 2
Choosing Optimal Hardware Parts to Build the Best Dota 2 Computer to Get 60FPS or 144FPS on Max/Ultra Settings (Recommended 2018 CPUs, GPUs, RAM & PC Builds)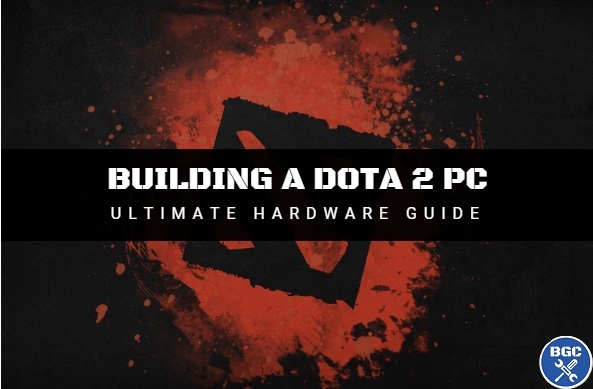 Last Updated: Nov 24, 2018
Upgrading or planning the best DOTA 2 PC build in 2018 (or buying a prebuilt desktop/laptop) and need help choosing the best hardware components to get 60FPS or 144FPS performance?
Wondering what the DOTA 2 system requirements are for ultra settings? In this guide to building a gaming computer for Defence of the Ancients 2 we'll cover everything you need to know including:
How demanding DOTA 2 is on PC hardware and the official minimum PC spec requirements
How to choose the best PC components on the 2018 market to maximize performance, including which are the cheapest parts to get for great performance without overspending
Which CPU and graphics card is recommended for getting super smooth 60FPS or 144FPS on ultra/max settings
Are the AMD Ryzen 2200G or 2400G good enough to run Dota 2 really well? Do they get 60FPS?
How much RAM you need for a DOTA 2 computer for optimal performance (is 4GB enough?)
Dota 2 (Defence of the Ancients 2) is a free-to-play MOBA (Multiplayer Online Battle Arena) game created by Valve, and is one of the biggest competitive eSports titles on the planet right now with mind-boggling amounts of prize money being awarded at the top tournaments and a massive fanbase who tune in to watch their favorite pro teams go head to head.
In terms of hardware requirements, Dota 2 is based on the impressive Source game engine that was used for Half Life 2, and overall it's a little more demanding compared to other MOBA games yet will run well on affordable budget/mid-range PCs.
When upgrading or building a new computer for good performance in this killer MOBA you should do your research to make sure you'll get the frame-rate you want, but this continually-updated Dota 2 hardware guide is here to help makes things easier.
Official Dota 2 Minimum System Requirements

The basic PC requirements to run Defence of the Ancients 2 are as follows. Note this is the bare minimum setup to play Dota 2, and the system requirements for flawless 60FPS performance, running on ultra settings, or using a high refresh rate monitor is going to be higher (in some cases a LOT higher, ie trying to get 144FPS on a 144Hz like Dota 2 pros do). We'll cover all that next, including which actual 2018 parts you should get as the below doesn't really tell you much in terms of what to buy.
What You Need to Run Dota 2:
Operating System:

Processor:

Memory:

Graphics:

DirectX:

Network:

Storage:

Sound Card:

Windows 7 or newer

Dual core from Intel or AMD at 2.8 GHz

4 GB RAM

GeForce 8600/9600GT or Radeon HD2600/3600

Version 9.0c

Broadband Internet connection

15 GB available space

DirectX Compatible
Dota 2 Hardware Requirements for 1080p on Ultra Settings

For our Dota 2 PC builds we'll be sticking to the standard 1080p (full HD) resolution, as it's high-enough quality, not heavily taxing on your hardware like larger resolutions are, and plus it's the resolution that most pros and amateurs alike play in anyway (both at home and at tournaments). These recommended hardware setups also assuming that you'll be maxing out the in-game settings to high/ultra, so if you don't care for such high settings then you can get away with components slightly weaker than the below recommended parts for DOTA 2.
Based on extensive research, to get a consistent frame-rate over the flawless 60 frames per second mark in 1080p, which should be your aim when playing on a standard 60Hz monitor to avoid any dips under 60FPS and therefore annoying visual lag, the following modern CPU, GPU and RAM combination is the minimum you'll need to achieve this:
Cheapest CPU, GPU and RAM for 60FPS (1080p)
Minimum Recommended 2018 CPU for 60FPS: 
Intel Pentium G5400/G5500 or AMD 
Minimum Recommended 2018 Graphics Card for 60FPS: 
NVidia GeForce GTX 1050 2GB
Minimum Recommended Memory/RAM: 
4GB DDR4 (any speed)
The combination of the great value processor in the Intel Pentium G5400 (or the G5500 if you can find it for not much more) and the fairly capable graphics card in the GTX 1050 2GB will have you hovering at an average FPS of around 80-100 in DOTA 2, which is well clear of the 60 FPS target to avoid ever dipping under that mark. If you lower settings to medium you'll get approximately 100-120 on average.
So, you could get away with lower hardware if you don't mind the possibility of occasionally dipping slightly under 60 FPS, or you don't mind turning down the settings to low/medium/high instead of ultra. For example, swapping the GTX 1050 for a GTX 1030 or AMD RX 550 2GB instead would still run DOTA 2 well, but you wouldn't get consistently flawless performance unless you really turn down those graphics settings.
Remember this is just the bare minimum recommended setup to stay comfortably above 60FPS at all times on ultra settings, so of course feel free to get a more powerful PC to either run DOTA 2 in higher resolutions or to play other, more demanding games. A GTX 1050 Ti as included in the above suggested gaming PC build will seal the deal for great performance on max settings for not just Dota 2 but most other popular games. 
What About the AMD Ryzen 2200G or 2400G?
These are popular budget gaming CPUs that have integrated graphics (meaning you don't need to buy a graphics card with these processors), but are they good enough to run Dota 2 well? Yes, they're well worth considering, but you won't get a flawless 60FPS on high/ultra settings. For example, based on the performance analysis we did for our recommended cheap gaming PC build under $400 (which includes the AMD Ryzen 2400G), we predicted 50-60FPS on high settings (not ultra). This is still excellent, and 50FPS is still really smooth and you would hardly notice a difference compared to 60FPS, so that type of build is definitely worth considering if you're not super picky about getting 60FPS at all times.
How Much RAM Does DOTA 2 Need to Get 60FPS?
We list 4GB of memory as the minimum, as your performance won't suffer with this amount in DOTA 2 and you can still get 60FPS assuming your CPU and graphics card is good, but unless you're on a really tight budget and all you care about is DOTA 2 then for a 2018 gaming PC build you should aim to get 8GB if at all possible to future-proof your system more (and other games will need 8GB). The price difference between 4GB and 8GB of memory isn't too big, and it's well worth the jump as you won't just be limited to playing Dota 2.
Best CPU, GPU and RAM for 144FPS (1080p)
Minimum Recommended 2018 CPU for 144FPS: 
Intel Core i5-8400/8500 or AMD Ryzen 5 2600
Minimum Recommended 2018 Graphics Card for 144FPS: 
NVidia GeForce GTX 1060 3GB or AMD Radeon RX 580 4GB
Recommended RAM: 
8GB DDR4 (any speed)
Now let's talk about getting that magical 144 frames per second mark consistently in DOTA 2 for anyone who will be playing on a 144Hz monitor, which has much higher hardware requirements if you want to take full advantage and get up around 144 frames per second. 
Getting a good 144Hz gaming monitor does make the game that little bit smoother, and some people will notice the difference more than others, however it's not as important as compared to faster-paced games such as FPS titles like CS:GO and Overwatch where jumping from a 60 to 144Hz display will be a lot more noticeable for more people.
Using a 60Hz monitor for DOTA 2 will still allow you to play the game at your best, so we can recommend either 60Hz or 144Hz monitors for this game. But if you do have the money to invest then by all means get a 144Hz screen to maximize your experience (and potentially your results if you're one of those people who sees a difference).
Also, keep in mind that when using a 144Hz screen, it's fine if you dip under 144 FPS as it won't cause visual lag and it'll still look smoother than 60FPS. For example, if you generally get over 144 but drop down to 100 every now and then, it's not going to cause visual lag. But if you're using a 60Hz screen and you dip down to 30/40 FPS at times, you will notice it.
With that in mind, the following specs are the minimum to get an average FPS of over 144FPS in DOTA 2 for a 144Hz display (1080p, ultra settings), however you may very well occasionally dip under that 144FPS mark with this kind of setup (read the notes below for more on that).
If you scoff at the thought of ever dropping below 144FPS because you have the money to invest on a killer system and you want to take full advantage of your 144Hz screen (and you also don't want to lower the settings to avoid dropping under 144), you'll need to beef up your system even further, however that's assuming ultra settings. If you don't mind potentially turning down a few settings to get a fairly consistent 144FPS frame-rate, the above parts is all you really need.
The most important thing for DOTA 2 would be to improve your processor, as the game relies a lot on the CPU, so to never drop below 144FPS+ you could forget about the i5-8400 and get an i5-8600K (or newer but more expesnive i5-9600K) for even better performance or an i7-8700K (or i7-9700K) if you want to leave nothing to chance.
Doing this, and keeping your 1060 graphics card, should get you to the holy grail of constantly over 144FPS at all times in 1080p on Ultra (assuming you've got the latest DOTA 2 patches, latest version of Windows 10, and your system isn't clogged up or has other issues negatively affecting performance). 
If you want to go all out with your graphics to leave nothing to chance in that department then consider a super-strong video card like the GTX 1070 as well, as this should get your FPS up and over 200 FPS for no chance of ever dipping under 144FPS during chaotic scenes, and a setup of that nature will also play the game in 1440p extremely well.
Recommended Budget 2018 Dota 2 PC Builds
Best Cheap Dota 2 PC Build for 60FPS:
The $500 Budget Gaming PC Build (November 2018)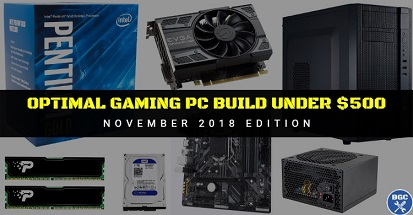 Best High-End Dota 2 PC Build for 144FPS
The $800 Ultra Gaming PC Build (November 2018)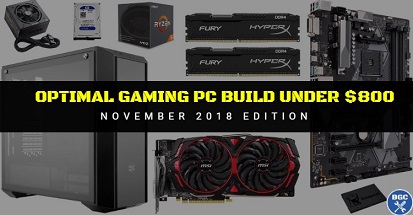 Sources
Dota 2 on Steam: Minimum System Requirements
DOTA 2 CPU Performance Benchmark
Free-to-Play Games Benchmarked: 4 Popular Titles Put to the Test
UserBenchmarks: FPS Estimates for DOTA 2
Using the Dota Performance Test
Related Guides
Optimal Parts for the Best League of Legends Build
Optimal Parts for the Best CS:GO Build
Optimal Parts for the Best Overwatch Build
---
Trusted Stores
The online retailers I recommend for tech.
USA:
Amazon US /
BestBuy /
Canada: Amazon CA
UK: Amazon UK /
Australia: Amazon AU /
PLE /
Affiliate Disclosure: Build-Gaming-Computers.com is a participant in the Amazon Services LLC Associates Program, an affiliate advertising program designed to provide a means for sites to earn advertising fees by advertising and linking to Amazon.com.
That simply means if you purchase product/s within a certain period of time after clicking the store links above (or any product links on this site), if that store offers an affiliate program I receive a small commission of the total sale amount (at no extra cost to you – it comes out on the retailer's end). This is how I'm able to earn an income writing and updating these articles for you guys. Also note this is unrelated to manufacturers: I don't accept monetary incentives to recommend a certain product over another.
Trusted VPN
Cybersecurity is becoming increasingly important, and installing a VPN is one easy way to improve the security and privacy of your PC. NordVPN is the one I use and can recommend. For more on VPNs see the gaming PC software guide.
Enjoy the Site?
Find value in these guides and want to return the favor? Consider sharing the article with others if you know anyone who might also find it useful. You can also show your support on our FB Page or by leaving a comment on an article with your feedback (constructive criticism also hugely welcome to help improve the site). Much appreciated guys.
Most Shared
All Articles: Archives
Search Articles
About Me
Indie game dev currently working on my dream game, an atmospheric VR FPS adventure powered by Unreal Engine, who also likes writing about hardware and gaming in general. 
Favs of all time are OOT, Perfect Dark, MGS1, MGS2, GE007, DKC2, THPS3, WC3, HL1, HL2, with the most recent addition to my list of immortals being the VR masterpiece that is Half Life Alyx. 
To keep in touch check back to the blog for my latest articles or see BGC on FB, and for anyone also into the VR FPS scene I'll be sharing the first screenshots of my upcoming VR game here when the time is right (game is very early on in development). – Julz