Every Sunday, we bring together a collection of easy-reading articles from analytical to how-to to photo features in no particular order that did not make our regular daily coverage. Enjoy!
---
How Obama's Iconography[photography] Obscured his Omissions – The Guardian
"From the beginning, Obama's team was invested in constructing a certain image of what would be deemed a 'historic' presidency," writes The Guardian. "During Obama's campaign, the artist Shepard Fairey, who designed the famous 'Hope' poster, was widely acknowledged as his key iconographer.
"But, in retrospect, who Obama was and what he represented endures in the public imagination thanks to the work of the White House photographer Pete Souza, a longtime photojournalist who first had the assignment under Ronald Reagan. Over time, Souza helped create a new image of race in the US."
---
Afghan Photographer in Kabul Says He's Worried as Taliban Searches for Journalists – NPR
Lemar is a photojournalist who used to work for Voice of America. He worries about his family's future as they haven't been evacuated.
"The U.S. military presence in Afghanistan is no longer. Tens of thousands of Afghans who worked with the U.S. have been evacuated from the country. Thousands more are still inside," says Audie Cornish, host on All Things Considered.
---
Photos: Scenes From Hurricane Ida's Devastating Path – NPR
Embed from Getty Images
"This was an exceedingly rare event with 6-10″ of rainfall falling over a several hour period," the 
National Weather Service office in New York said
, highlighting the extraordinary speed with which the rainfall hit the area.
---
These Photos Sparked a Cold War Propaganda Feud – Vox
In 1961 LIFE magazine, the most popular magazine then, announced that it wanted to help the US win the Cold War.  Fidel Castro, the communist revolutionary, had gained control of Cuba two years earlier and tried to influence Latin American countries.
As part of its effort to promote President John F. Kennedy's financial aid program to South America, LIFE decided to do a story showing poverty in Brazil. Photographer Gordon Park's  photo feature of 12-year-old Flavio da Silva, living in the slums of Rio de Janeiro, taking care of his family while suffering from asthma proved to be very popular.
Brazilian magazine O Cruzeiro saw the coverage as negative and decided to hit back with a similar feature showing poverty in America. They sent photographer Henri Ballot to New York, where he photographed a Puerto Rican family living in squalid conditions with cockroaches crawling on a sleeping child.
When one looks at the two magazines side by side, it is a story of propaganda and sensationalism that created an international feud during the days of the Cold War.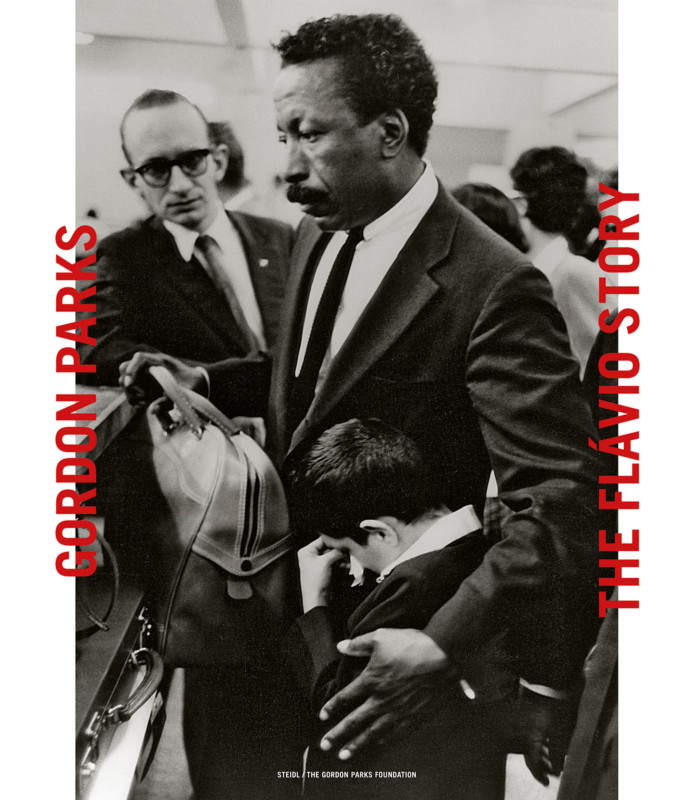 Gordon Parks' photos were published by Steidl as The Flavio Story, and the 3rd edition from 2018 is available.
---
The Big Picture: Ruth Orkin's Modern New York Woman, 1949 – The Guardian
Photographer Ruth Orkin (1921–1985) was amongst the very early photographers to have a color photo published on the cover of a women's magazine.
In 1950 the Ladies' Home Journal was looking for a cover photo of a liberated postwar woman. They offered $2,000 for the photographer and $500 for the model. Orkin, 29, starting as a photographer in New York, had recently captured a photo that would exactly fit this description that the editor was looking for.
"I had not only just photographed a beautiful girl who was not a model, but she was doing something that all his female readers could identify with," Orkin later recalled writes The Guardian.
The woman Orkin had photographed (above) was shopping at a grocery holding a bag of fruit and vegetables and was eating a strawberry the color of which matched her lipstick and beret.
The picture features in a retrospective book of Orkin's work published on the centenary of her birth, Ruth Orkin: A Photo Spirit published by Hatje Cantz  edited by her daughter Mary Engel.
---
Photographers Flock to Conowingo Dam for Glimpse of Bald Eagles in Maryland – The Baltimore Sun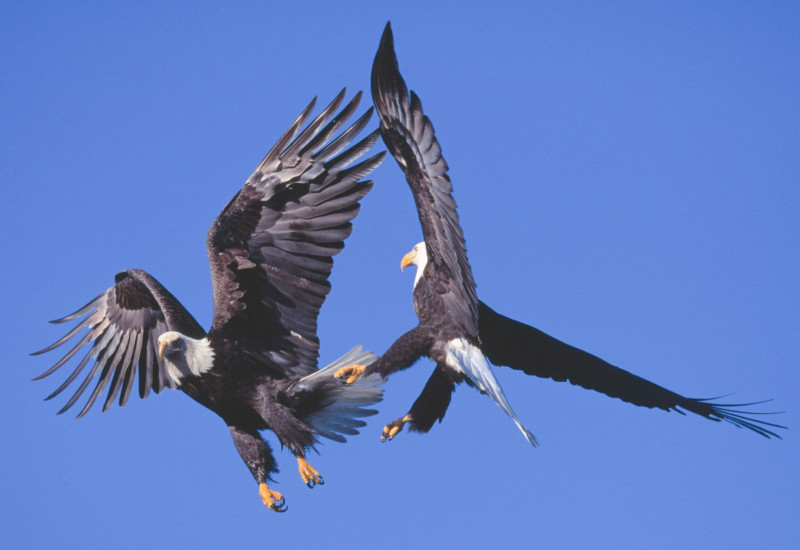 September brings bird photographers and their long lenses to Conowingo Dam on the Maryland-Pennsylvania border to photograph bald eagles. The Conowingo Dam possibly stops some migratory fish species, especially American shad, from swimming further up the Susquehanna River to spawn. This leads to a feeding frenzy amongst the eagles.
"The eagles make all of these crazy moves and swoops, trying to outmaneuver each other," Joe Subolefsky, 57, a professional wildlife photographer tells The Baltimore Sun. "It's like a dogfight between two fighter jets. It's a huge challenge to get a good, sharp picture of that split-second when they interact and the live-or-die emotion of that shot. All it takes is them colliding; breaking one bone in a wing can end a life."
---
The Photography of Hiro – in Pictures – The Guardian
Here is a selection of work of the celebrated fashion photographer Hiro (Yasuhiro Wakabayashi), who died this month. The influence of his handcrafted images can be seen in much of contemporary fashion photography, and he also enjoyed space and reportage pictures.
Obituary: Hiro, 3 November 1930 to 15 August 2021
Read also: Renowned Fashion Photographer Hiro Passes Away At 90
---
Congo in Conversation – a Photographic Chronicle – The Guardian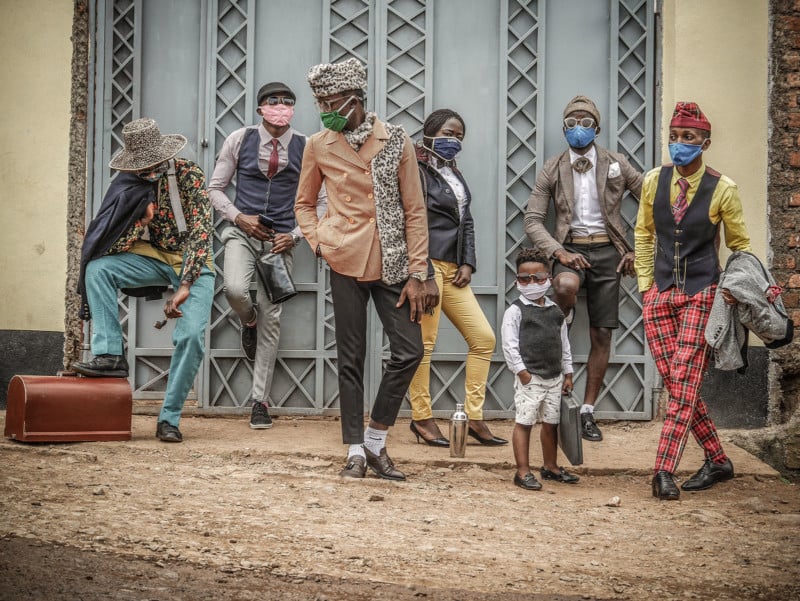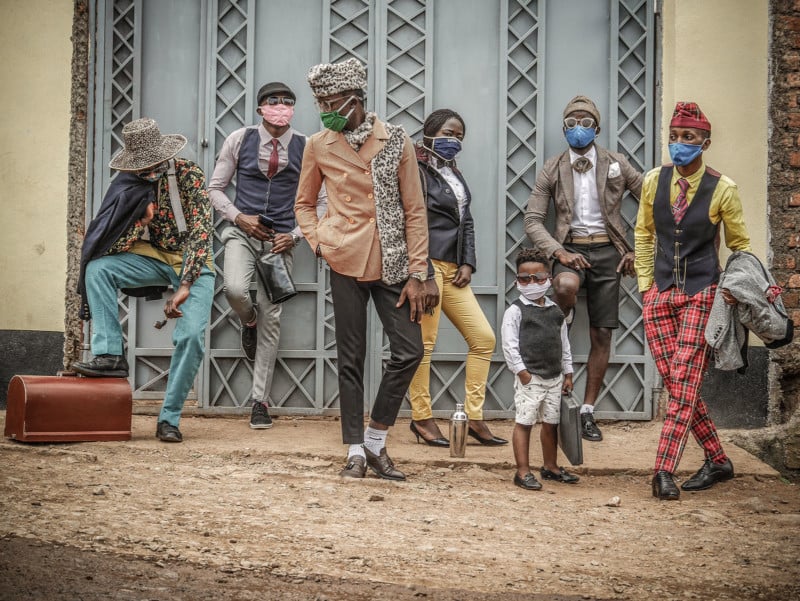 Congo in Conversation is an online collaborative reportage with Congolese journalists and photographers, curated by Finbarr O'Reilly and Fondation Carmignac. Over six months, they documented the human, social and ecological challenges the Democratic Republic of Congo faces today within the context of the COVID-19 crisis.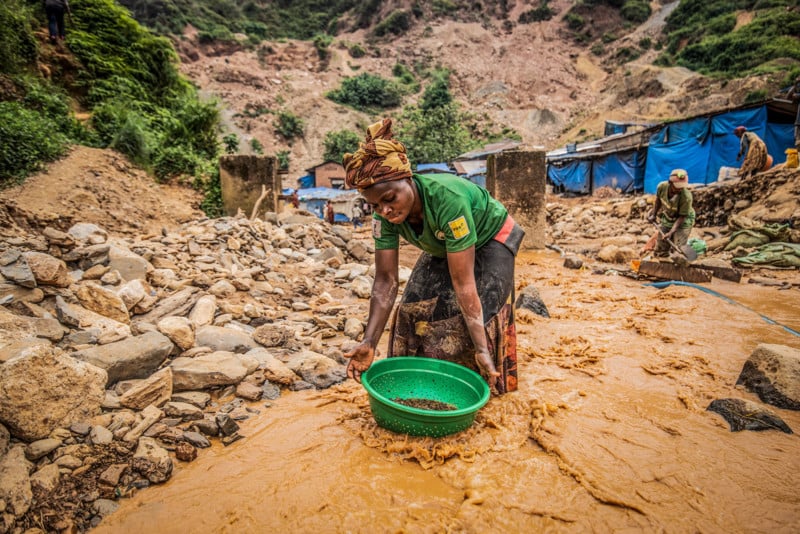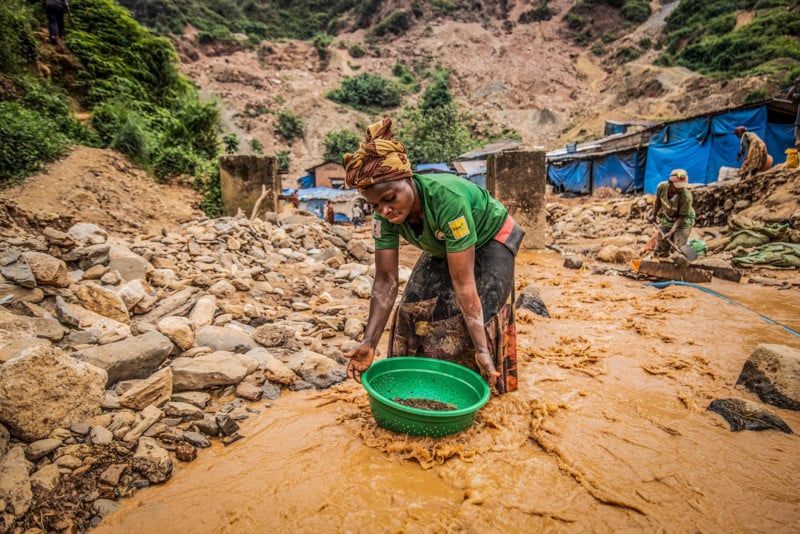 Dismantling the systems that have traditionally excluded African photographers from global conversations about their countries requires those of us in positions of privilege to understand that structural advantages have kept us in control — Finbarr O'Reilly, photographer, in The Guardian.
Congo in Conversation will be featured at Photoville, Brooklyn Bridge Park, New York, from Sep 18 – Dec 1, 2021. The Photoville festival, New York City's free premier photo destination, returns for its 10th Anniversary as an immersive hybrid experience, featuring over 75 public art exhibitions in public spaces, in-depth panels, and interactive workshops.
---
Roger Cicala: Imaging Before Photography, Part II – The Aristocrat – DPReview

Quoted from Dr. Cicala:
If we define "who invented the camera" as "who made the first photograph," it was clearly Niepce. But his method for actually creating photographs (although they weren't called that yet) was crude and impractical. Much more work would have to be done before photography could be considered more than a curiosity.

Isidore continued the partnership with Daguerre, but when the camera was finally developed and released, Niepce received very little credit. Only in the 20th century were his contributions widely appreciated.
---
David Seymour: Magnum Founder and Human Rights Photographer — Deutsche Welle (DW)
David 'Chim' Seymour (born Dawid Szymin) in Poland captured the plight of children as victims of war. His artistic trademark: expressing sympathy.
"Chim was motivated by his sense that children were always the greatest victims of wars," notes Carole Naggar, Seymour's biographer. Seymour, whom everyone called Chim (pronounced shim, an abbreviation of the surname "Szymin"), was one of the founders of the world-renowned Magnum photography agency along with Robert Capa and Henri Cartier-Bresson.
His photographs showed the suffering of children from war and conflict. He left Poland as a Jew in 1932 and returned from the US in 1948 to photograph children and young people in devastated post-World War II Europe.
---
How to Recover an SD Card you Accidentally Formatted for Free! – Photofocus
It happens all the time. We're in our camera menus, we play around, and oops, you get a finger happy and accidentally format your SD card! Now, what do you do? After all, there was a whole wedding on that card. Don't worry — it's possible to recover an SD card. You can do it for free, too!
---
Photographing New York's Hip-hop Legends Before They Were Famous – i-D Vice
Since its early days in the 70s, being seen in hip-hop has been nearly as important as being heard. And once the genre began to dominate the mainstream, with artists like Wu-Tang Clan and JAY-Z becoming pop cultural forces, it was even more important that fans could see the actual people behind hit songs and huge fashion trends. That's where some of hip-hop's legendary photographers like Jamil GS come in.
"Photography wasn't valued back then [the 90s]," Jamil GS tells i-D. "It was just a necessity. No one knew the importance of the documentation of that time, of the artists at that stage. I was a tremendous hip-hop head, and I had it in my headphones 24/7, but I don't necessarily think these artists were checking for photography and art the same way. They've come around."
---
Wonderland: A Fairy Tale of the Soviet Monolith — LensCulture
Photographer Jason Eskenazi, who grew up in Queens, NY, traveled to Moscow for the first time in 1991. This was just six months before the collapse of the USSR. He was intrigued by the coverage of the Cold War in the media and wanted to find out for himself.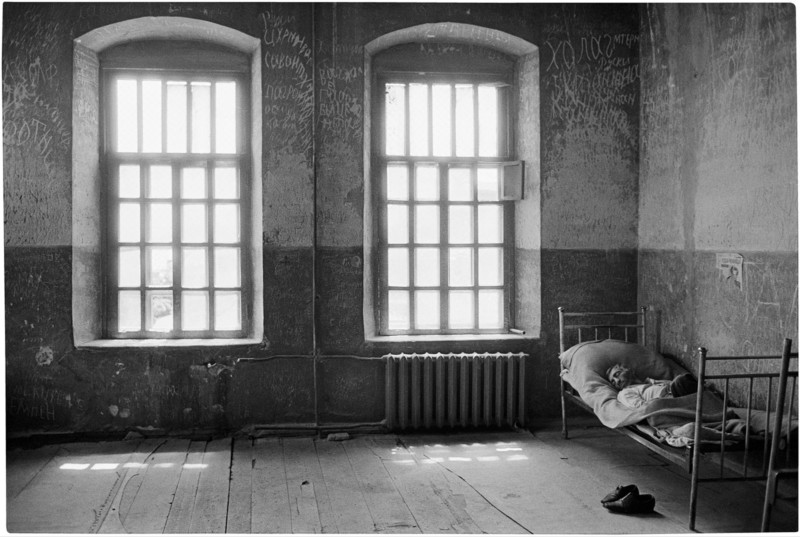 "I grew up in the Reagan era. There was them and us–the USSR and the USA," Jason Eskenazi tells PetaPixel.  "As I came of age during the last legs of the Cold War, my first instinct was to see how THEY lived. I remember a Sting song about how the Russians love their children too. When the iron curtain fell, I flew in to see what it was all about.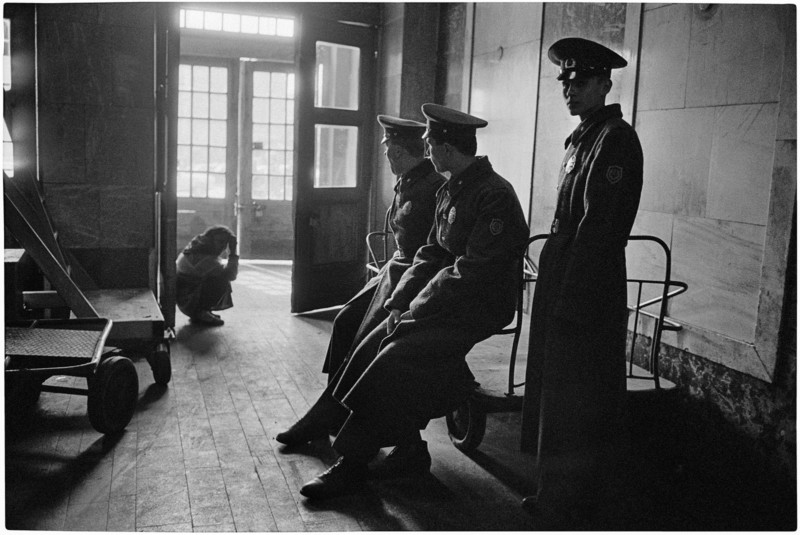 "I lived in Russia on and off for about ten years, from the 1991 Russian coup to 9/11. I'd travel back and forth between New York and Moscow to develop my film and pay my taxes. On average, I spent about eight months out of the year in Russia.
"I traveled through most of the FSU [former Soviet Union] territories and had my share of close calls, but I learned how to navigate myself between Kalashnikovs and shots of vodka.
In the end, as my/their metaphors became my metaphors, it was time to leave and start a new adventure."
Wonderland is a trilogy of three books that span the time frame of almost 30 years, basically the time frame of Eskenazi's photographic journeys, from when he made his first foray into the world, landing in Moscow in 1991-2001 until living in Istanbul in 2010-2018. And now he is "back and forth between New York and Istanbul."
---
Stephen Shore: "Photography Isn't Very Good at Explaining" – Blind
Stephen Shore's latest publication, Steel Town, published by MACK, depicts the fragility of the region in the United States known as the Rust Belt, devastated by the closing of steel mills in the 1970s.
At age 30 in 1977, Shore shot the feature for Fortune magazine on a 4×5 view camera. It was a documentary project in the style of Walker Evans, which has only gained political importance in the intervening years. This was also the most extensive magazine assignment he had done at that time.
"I don't believe photography is very good at explaining, let alone denouncing," comments Stephen Shore to Blind. "Think about these sentences: One of the many factors contributing to the closing of the steel mills was the objections to modernizing coming from the steel workers' unions themselves, for fear that modernization could lead to job loss. At that point, the antiquated American mills couldn't compete with the more efficient Japanese steelworks. How can this complexity be expressed in a photograph?"
Read also: Inside the Mind of American Photographer Stephen Shore
---
What and When Is Blue Hour in Photography? — MUO
You might've heard of golden hour, but have you heard of blue hour? Learn how to capture stunning photos during this time.
Blue hour is a term that describes the lighting conditions of the atmosphere right before sunrise and right after sunset when the sun is below the horizon. It's also referred to as twilight, or dawn (in the morning), and dusk (in the evening).
Read also:
Blue Hour Photography and Night Photography Are Not the Same
Understanding Golden Hour, Blue Hour and Twilights
---
Quiz of the Week
1.) Is the  Sony a1 the first and ONLY mirrorless camera to sync flash (without HSS) up to 1/400 sec?
2.) Which photo won the Pulitzer in 1945? Hint: It involved raising the American flag in a foreign country.
3.) Which is the most expensive camera ever sold?
4.) Which is the cheapest medium format camera that has just been announced?
5.) Fujifilm just introduced the medium format GF 35-70mm f/4.5-5.6 WR lens. What is the 35mm full frame equivalent of this?
Answers
1.) Yes, but only on the mechanical shutter. On the electronic shutter, it is up to 1/200 sec.
2.) Raising the Flag on Iwo Jima by Joe Rosenthal of the Associated Press on February 23, 1945, which was quickly published in thousands of newspapers around the world.
3.) Leica 0-series, number 122, sold at an auction in 2018 for a whopping $2.97 million, breaking its own record from 2012 of $2.79 million. It was created by Ernst Leitz in 1923, and of the original 25, only twelve survive to this day, and only three of those are in original condition.
4.) The Fujifilm GFX 50S II which has been priced at $3,999 body-only.
5.) 28-55mm
---
Why I Like This Photo – Hasan Chandan
I like this photo, especially because of the cultural contrast between the sign beside the door and the getup of the woman in the photo.
The sign on the tiled wall in front of a female restroom in the Kamalapur Railway Station in Dhaka, Bangladesh, is a woman with a western dress that is culturally unacceptable to wear outside her own house by a female in this country.
But it is used as a female sign in the central railway station in Dhaka's capital city. In contrast, a native woman passenger wearing a veil with a covered face waits outside the restroom. I'm primarily interested in visual journalism. I like to shoot contrast, the harmony of the living condition of people surrounded by multicultural patterns in a developing country like Bangladesh.
I try to compose my subject and its emotion graphically with its surroundings. It should catch someone's eye from far away and take the person closer and find the emotion in the picture. I do not give much importance to light but, of course, the harmony and contrast of color in my photography.
The camera was a Canon EOS 5D Mark II, 24-70mm @ 70mm, ISO 640, 1/90s, f/5.6
I have been shooting at this railway station since 1989, and this photo from 2019 completes 30 years of shooting at this location. I have been able to capture the gradual change of the station and people over the years. I mostly shot in B/W before the digital camera became popular in 2006 in our country. From then on, I started giving priority to color while shooting in that station.
Hasan Chandan is a Bangladeshi street photographer since 1985. He is a member of the MAP Photo Agency and has received more than 100 awards. He is the first FIAP Gold Medalist of Bangladesh. In 1994 he published The People at Kamalapur Railway Station.
---
Quote of the Week – Ruth Orkin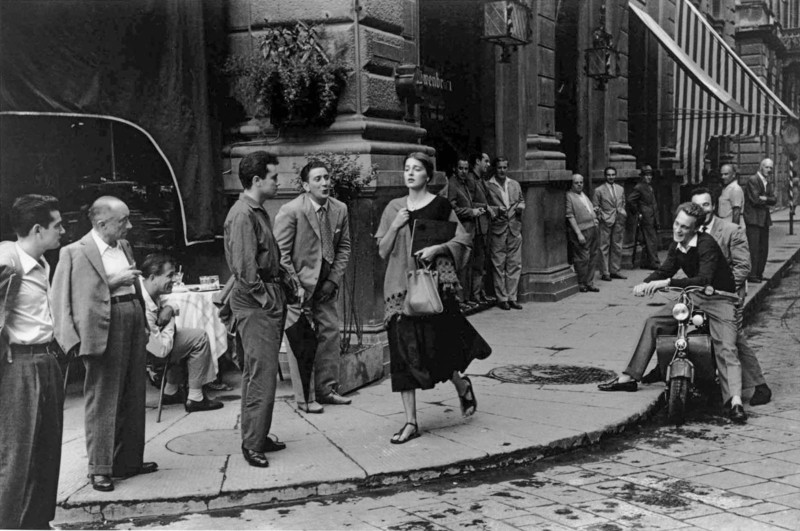 I always felt that being a photographer was 90 percent being a salesperson. Then and today.*– Ruth Orkin
* Photographers on Photography: A Critical Anthology by Nathan Lyons (Editor), pg. 81.
---
To see an archive of past issues of Great Reads in Photography, click here.
---
We welcome comments as well as suggestions. As we cannot possibly cover each and every source, if you see something interesting in your reading or local newspaper anywhere in the world, kindly forward the link to us here. ALL messages will be personally acknowledged.
---
About the author: Phil Mistry is a photographer and teacher based in Atlanta, GA. He started one of the first digital camera classes in New York City at The International Center of Photography in the 90s. He was the director and teacher for Sony/Popular Photography magazine's Digital Days Workshops. You can reach him via email here.
---
Image credits: All photographs as credited and used with permission from the photographers or agencies. Portions of header photo via Depositphotos.