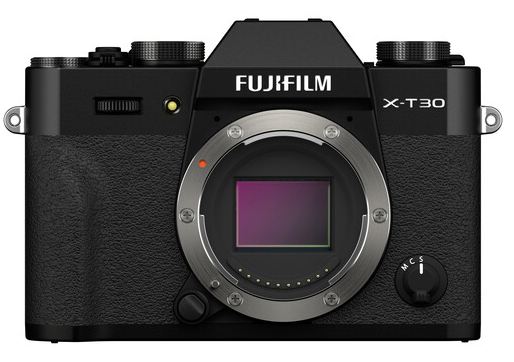 Let's talk about some major differences we have between these two models. They improved the BUFFER memory inside the camera. So, let's take a look at what impact buffer memory shows in the specification sheet of both the camera
1. The difference in Continuous Shooting Speed
| | | |
| --- | --- | --- |
| | Fuji X-T30 II | Fuji X-T30 |
| 30FPS | Approx. 30fps [Only electronic shutter, 1.25 x Crop ] (JPEG: 29 frames Compressed RAW: 17 frames Lossless compression RAW: 17 frames Uncompressed RAW: 17 frames) | Approx. 30fps [Only electronic shutter, 1.25 x Crop ] (JPEG: 26 frames Lossless compression RAW: 17 frames Uncompressed RAW: 17 frames) |
| 20FPS With CROP | Approx. 20fps [Only electronic shutter, 1.25 x Crop ] (JPEG: 79 frames Compressed RAW: 20 frames Lossless compression RAW: 17 frames Uncompressed RAW: 17 frames) | Approx. 20fps [Only electronic shutter, 1.25 x Crop ] (JPEG: 53 frames Lossless compression RAW: 17 frames Uncompressed RAW: 17 frames) |
| 20 FPS without crop | Approx. 20fps [Only electronic shutter ] (JPEG: 32 frames Compressed RAW: 17 frames Lossless compression RAW: 17 frames Uncompressed RAW: 17 frames) | Approx. 20fps [Only electronic shutter ] (JPEG: 32 frames Lossless compression RAW: 17 frames Uncompressed RAW: 17 frames) |
| 10 FPS with Crop | Approx. 10fps [Only electronic shutter, 1.25 x Crop ] (JPEG: 153 frames Compressed RAW: 26 frames Lossless compression RAW¼ 18 frames Uncompressed RAW: 18 frames) | Approx. 10fps [Only electronic shutter, 1.25 x Crop ] (JPEG: 95 frames Lossless compression RAW: 18 frames Uncompressed RAW: 18 frames) |
| 10 FPS without crop | Approx. 10fps [Only electronic shutter ] (JPEG: 81 frames Compressed RAW: 21 frames Lossless compression RAW: 18 frames Uncompressed RAW: 18 frames) | Approx. 10fps [Only electronic shutter ] (JPEG: 81 frames Lossless compression RAW: 18 frames Uncompressed RAW: 18 frames) |
| 8 FPS Mechanical | Approx. 8fps (JPEG: 105 frames Compressed RAW: 23 frames Lossless compression RAW: 18 frames Uncompressed RAW: 18 frames) | Approx. 8fps (JPEG: 90 frames Lossless compression RAW: 18 frames Uncompressed RAW: 18 frames) |
| | | |
2. Difference in Video Recording Time limit
| | | |
| --- | --- | --- |
| | Fuji X-T30 II | Fuji X-T30 |
| DCI 4K |  30min | 10 min |
| 4k | 30min | 10 min |
| Full HD | 30min | 15 min |
| Full HD 240 fps | 3 min | |
| Full HD 120fps | 6 min | 6 min |
| | | |
3. Battery Life slightly increased
You can capture 10 more frames with the new FUji X-T30 II, that's a real surprise thing since the camera is consuming more power than Fuji X-T30 due to the higher resolution display. But, they have managed to make it more power efficient with some tweaks in the firmware.
4. Display
Higher-resolution LCD (1.68M-dot versus 1.04M-dot)
5. What's inside the Box
 Products
Fuji X-T30 II
Fuji X-T30
 Camera Body
 Yes
 Battery Pack
  Yes
 USB Cable
 Yes
 Shoulder Starp
  Yes
AC-5VG AC Power Adapter
No
Yes
Plug Adapter
No
Yes
 2 x Metal Strap Clip, Clip Attaching Tool, 2 x Protective Cover
 No
 Yes
Verdict: Those who already own Fuji X-T30 should wait for Fuji X-T40 or they can buy the Fuji X-S10. But, those who are brand new can get associated with Fuji X-T30. But, you need to spend more on buying additional chargers.. etc.. that will take you somewhere near the cost of the Fuji X-S10.
Get Fuji X-S10 Camera from B&H & Amazon.com
Get Fuji X-T30 Mark II from B&H & Amazon.com