Fridays sure roll around fast these days! I'll have a new update on the pool soon, but this weekend I'll share my beach trip. I did get some pretty photos that I want to share from my quick trip to the beach, so stay tuned for that. Enjoy these shares today on Friday Favorites.
Feature Friday
I shared this patriotic red white and blue inspired decorating post a few years ago and it's still inspiring to see as we go into Memorial Day weekend. I hope you enjoy this all over again.
Instagram Inspiration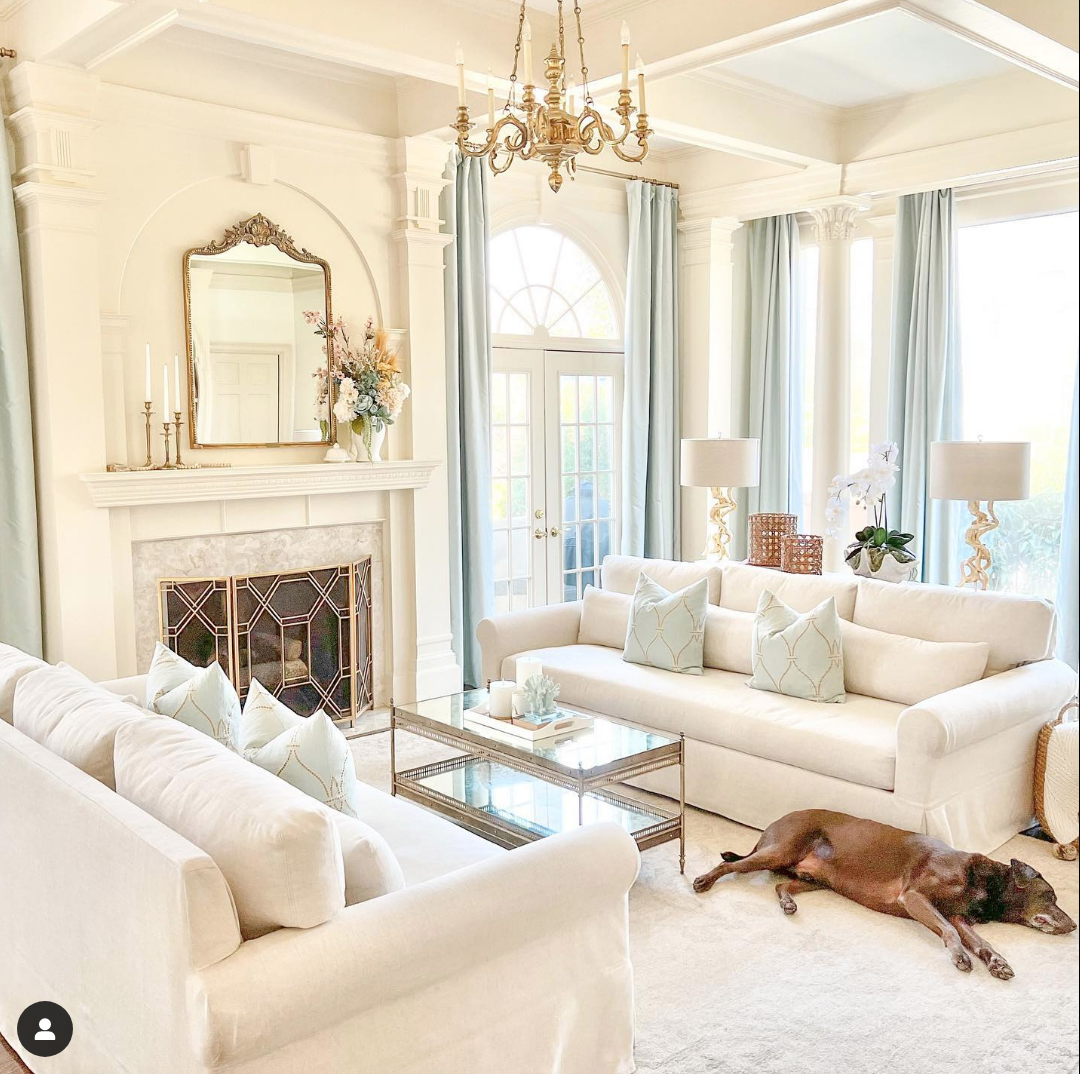 I'm enjoying Mary & Bright Blog on Instagram. Her tag line is "fancy on a budget". Yeah, I like that too!
I might have shared Jo Galbraith at Home designs but I love her style!
Recipes
This fruit pizza from Jodie The Design Twins looks delicious and how patriotic it is. She added a lemon glaze to it too.
Sandy/The Reluctant Entertainer's Baked Berry Mascarpone Stuffed French Toast looks so good! Worth trying it for a brunch or breakfast treat.
Around the House
I've got a few home things to share with you today.
Since we now have a basement, adding a dehumidifier is one of those things we have done since we moved in here. We've had a couple of versions down there and they do a nice job of keeping the humidity at a good level and removing the dampness from the air. We recently had the chance to try out a new dehumidifier from Honeywell that is working like a champ. We were gifted this item.
We got this Honeywell model, that's wifi enabled if you like to control things with your phone. It's a nice sleek white unit and after having it in the basement for a week, it's working great.
It was fast to set up and Mark hauled it to the basement and got it set up in no time.
All the parts were in this tray and Mark added the drain hose to it and he drains the water out to our hot water heater drain.
It's working great and I wanted to share this in case any of you are in the market too. Honeywell is a really good brand and they have a good reputation. Thanks to Honeywell for gifting us this unit!
I love baskets, trays, and risers and have compiled a few that I have and use as well as some new ones. I use them on my dining room table, for serving items, and just added a riser on my kitchen counter to corral items.
I have this set of 3 baskets from Amazon and they are nice and sturdy, great for decorating and lots of things.
When I was in FL, we stopped by Tuesday AM to browse and I found this pretty wood riser for $16.99 and brought it home to use in the kitchen. I love how it corrals all my daily items and makes them look prettier. I thought I'd compile a few more things that are useful and pretty to use, stylish trays, risers, and tiered trays.
Find all the links below (affiliate links used):

What We're Watching/Reading
We just watched a 4 part docu-series called Unsolved Murder of Beverly Lynn Smith on Amazon Prime, set in Canada. It's an unsolved mystery of almost 50 years and a very interesting take on how far authorities will go to try to nab a confession. I've never heard of any lengths like this in the States.
We also just went to the theater (first in a long while) to see the new Downton Abbey movie yesterday and really enjoyed it. There is sadness in the movie this time, but overall it's really great and quite entertaining.
Related
Don't Miss a Post, join my list!