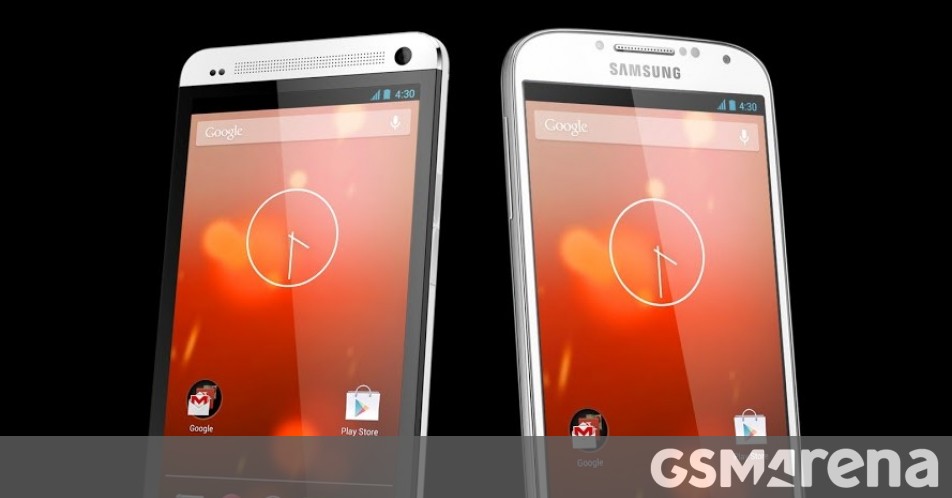 Pure Android is still touted as an advantage by some brands and it has no shortage of fans. But it's rare these days – there are Google's phones, obviously, Sony, Nokia, Motorola and Asus also try to stick close to stock. OnePlus did as well, but OxygenOS is already in the process of being merged with Oppo's software.
What if you could have a flagship from Samsung, Sony, Motorola or HTC, but with no customizations from the manufacturer. No carrier-supplied bloatware either. Wouldn't that be nice?
That was the idea behind the Google Play Edition program, which used the hardware from the regular versions of phones but removed as many of the non-stock features as possible. Not everything, of course, the hardware differed from the Nexus phones, so you couldn't just run the Nexus ROM. But GPE phones got as close to stock as possible.
The program got a great start at the Google I/O 2013 event where a special edition of the Samsung Galaxy S4 (the Snapdragon 600 version) was presented. No TouchWiz in sight, just stock Android 4.2.2 Jelly Bean. In the US this model was available exclusively through Google Play and sold at $650, which was higher than the $580 price tag of the regular version.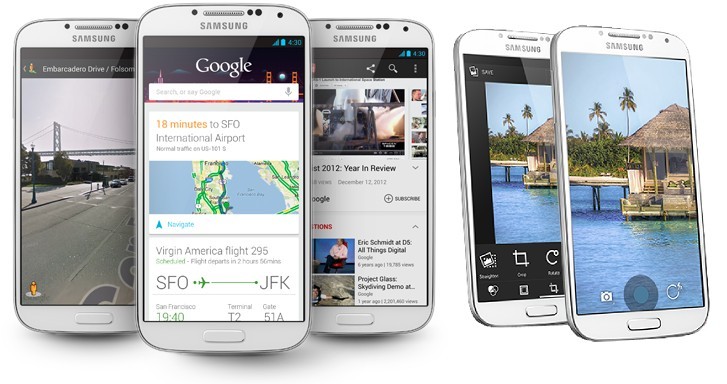 The HTC One also arrived in 2013 and swapped out Sense UI with stock Android. The Google Play store initially charged $600 for one, but dropped that to $500 the following year. The starting price was again higher than the non-Google version, which went for $575 in the US.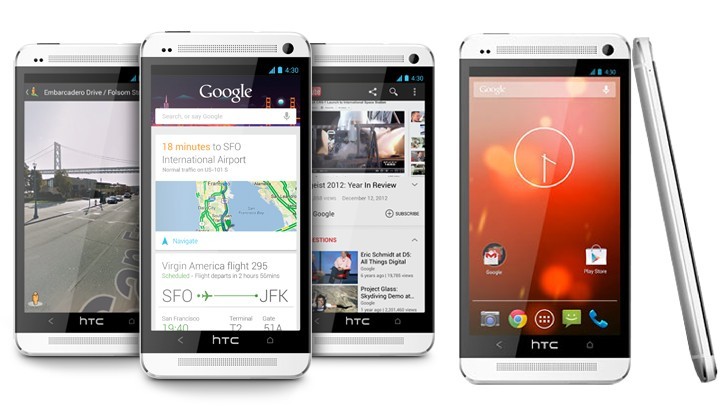 Is that what happened, the prices were too high despite having the same hardware? Well, that certainly didn't help, but you may have noticed that we only quoted US prices and that is no coincidence – the Google Play Edition phones had very limited availability. Google has never been good at selling hardware products globally, so limiting these phones to its own store made a major contribution to GPE's failure.
By the way, we reviewed the Galaxy S4 GPE as well as the HTC One GPE back in the day. Both were superior to the Nexus 4, though if you read the reviews to the conclusion, you will know that we missed some of the features added by TouchWiz and Sense and the extra cost didn't make too much sense. Not to mention that the Nexus 4 was a $300 flagship killer.






Galaxy S4 GPE compared with the Nexus 4 • HTC One Google Play Edition
While some use "pure" Android as a synonym for "good", the reality is that Google was always slow to adopt new features – those arrived on custom skins first and eventually made their way to AOSP after a few versions. We're not saying that this is a bad thing, AOSP has to be the stable common ground for all Android implementations. Potentially half-baked cutting edge features have no place there.
And keep in mind that "pure" Android is something that not many have seen – even the Pixel phones have proprietary software on them, it's just that it's made by Google.
The last of the 2013 generation of GPE phones was a version of the Sony Xperia Z Ultra, though it dropped the "Xperia" branding so it was just the Sony Z Ultra. It was again limited to the US Google Play Store and cost $650 at launch. That was actually a bit cheaper than the Xperia version ($670), though both received price cuts in 2014 – $200 off for the GPE phone and $230 for the Xperia phone.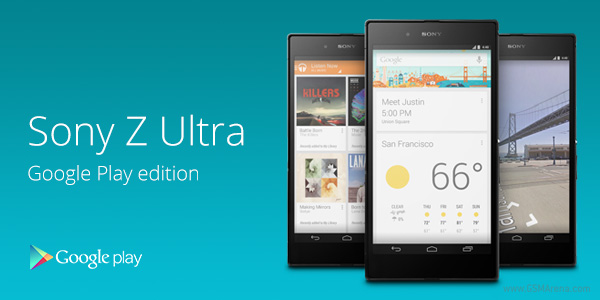 There was also a Google Play Edition tablet based on the LG G Pad 8.3 as an alternative to the Nexus slates. This one was $350 at launch, which was as much as a fully-loaded Nexus 7 (2nd gen) with 32 GB storage and LTE connectivity. The G Pad had only 16 GB storage and no LTE, making it comparable to the $230 Nexus 7. The LG tablet did have a larger display and a newer Snapdragon 600 chipset, though. Still, pricing was clearly a major issue with these Google Play Edition devices.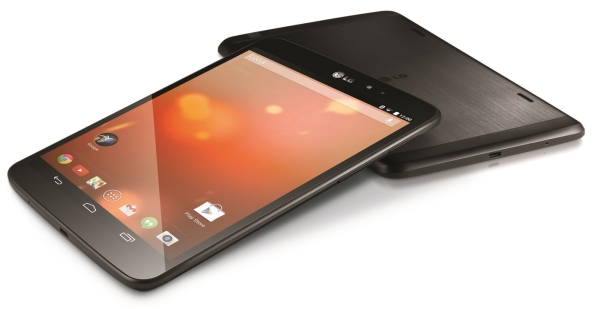 The Moto G was a highly popular mid-ranger back in 2013 – it was pretty cheap at $180 and quite capable. And Motorola was still owned by Google at that point, so it was already running stock Android. Even so, Motorola released a Google Play Edition in 2014 at the same price as the regular version – $180 for 8 GB, $200 for 16 GB.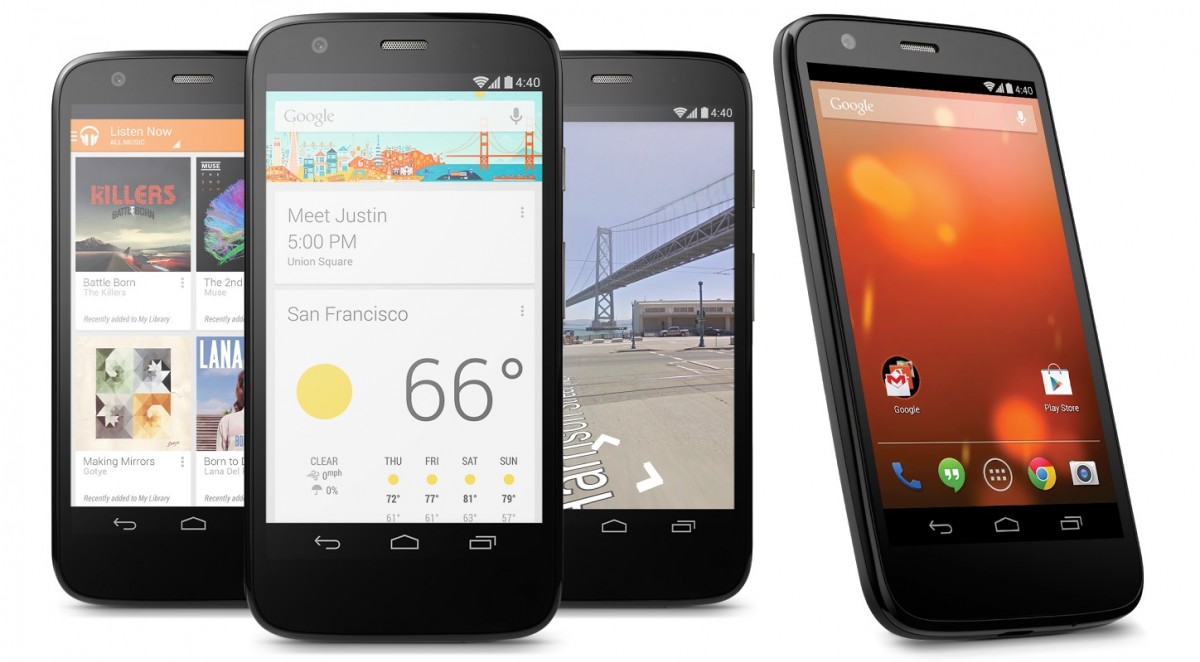 HTC went in for seconds with the HTC One (M8) GPE. It was announced alongside the regular version of the phone and cost $700, $50 more that regular version. Worse, the Developer Edition of the phone was also $650 and you were free to flash whatever software you wanted on that – the hardware was the same on all three versions. What was Google thinking? Anyway, the older HTC One GPE got a $100 discount to $500 that same day.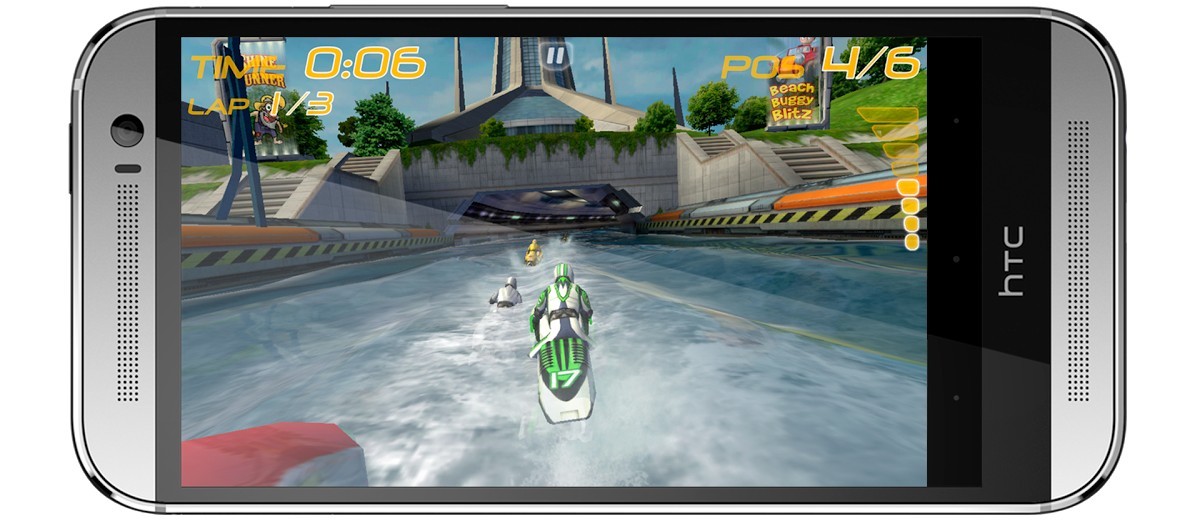 Despite multiple leaks, a Galaxy S5 Google Play Edition never actually materialized.
Google pulled the plug on the Moto G GPE on January 7 2015, which left only the HTC One (M8) GPE available – that was also put out to pasture on January 21. With no Galaxy S5 GPE and no new additions from Motorola (which had been sold to Lenovo a few months before), the Google Play Edition program came to an end less than two years after it started.
Higher prices, limited availability and missing features, looking back at it the Google Play Edition phones had no chance at success. They were niche products that only smartphone geeks would appreciate. And then not all of them, since the Nexus 4 and 5 were pretty capable and pretty cheap.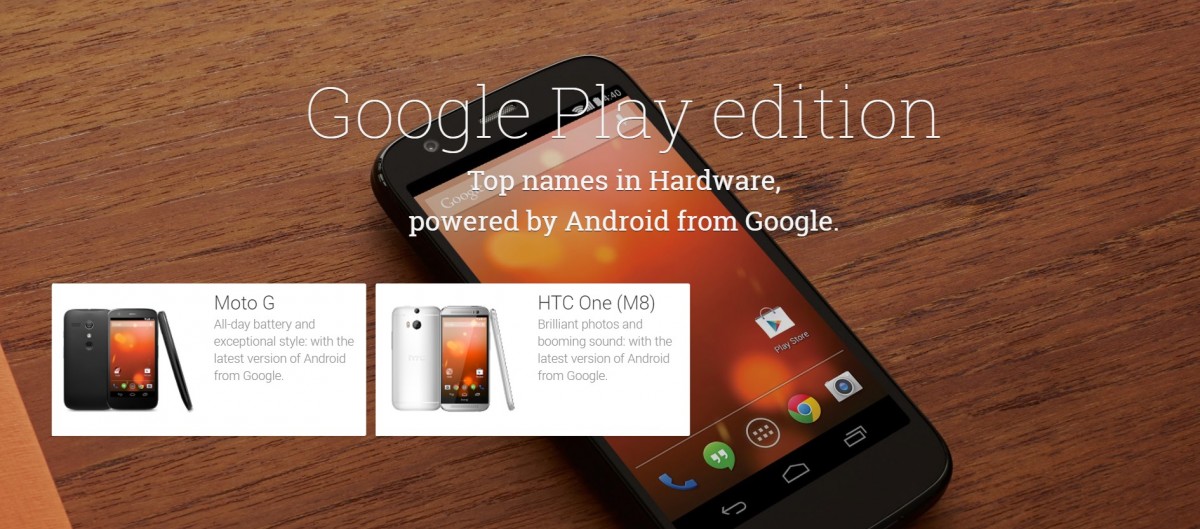 There never was a successor to the Google Play Edition program. The closest we got is Android One, which began in 2014. Makers can advertise 2 OS updates, 3 years of security patches and a stock UI. Even better, they can sell these wherever, avoiding the limited availability mistake of GPE.
While HMD Global is pretty keen on releasing Android One Nokia phones, most other makers aren't and as a result One phones are quite rare. It seems that stock Android isn't such a big draw.
Android itself has changed quite a bit, making such pure versions less necessary. The interface is customizable enough that you can tuck away most of the iffy bits from maker skins. And those skins have gotten quite good over the years, many actually enjoy the features they bring.
As for software support, getting 2 OS updates on a mid-range phone isn't that unusual today, some series even get 3 updates. And an extra year of security patches. It helped that Google made major internal changes to Android to make developing and deploying a new version simpler.
Android will never be like iOS where one company dictates everything about the hardware and software. For better or for worse, Android offers a great variety of both.