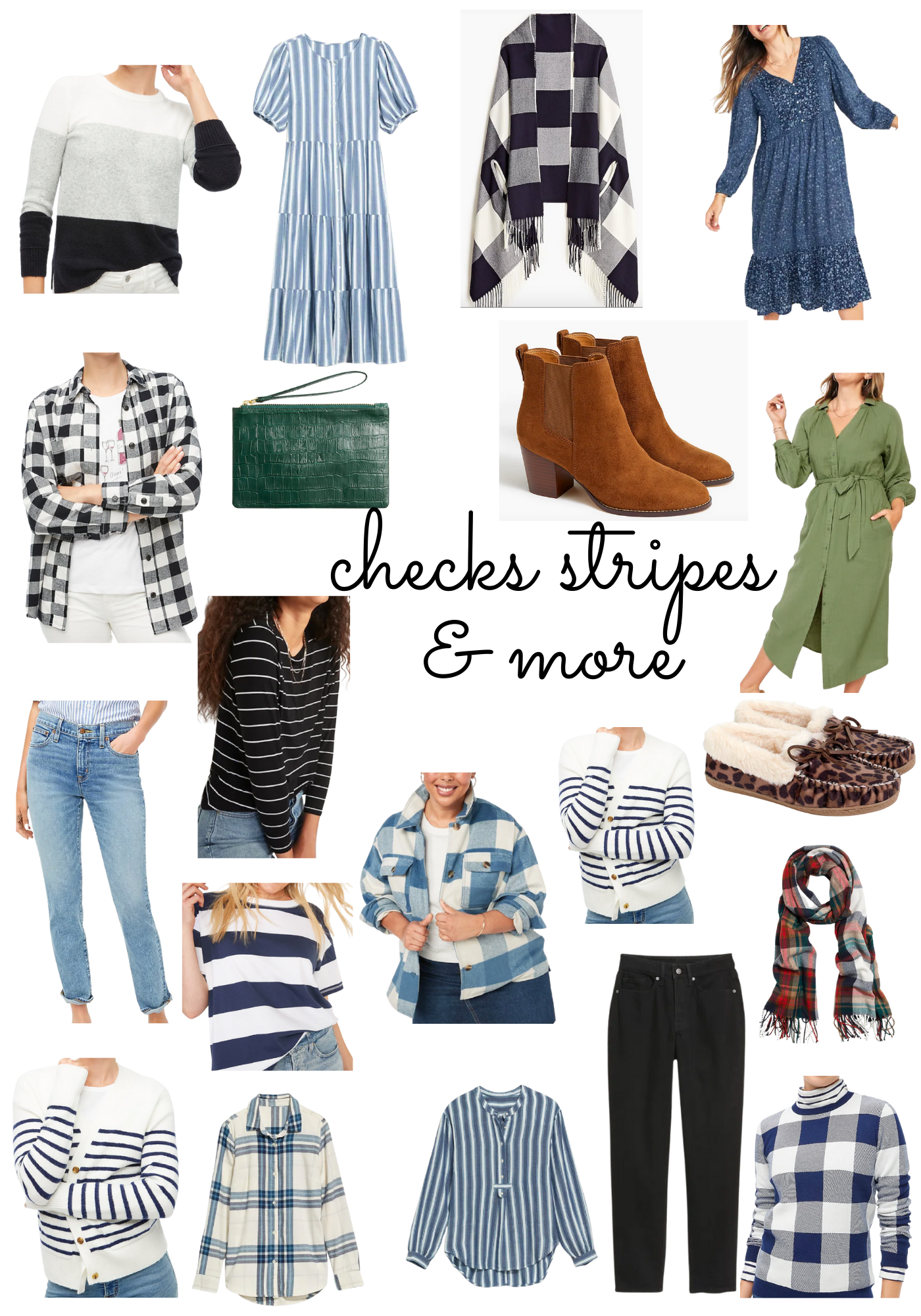 Today's Fashion over 50 has a lot of checks, stripes, plaids and more, so I hope you enjoy these finds from Old Navy and J Crew Factory. I'm always attracted to black and white and also blue and white and these things are so pretty. A mix of high and low fashion, something for everyone!
All of these pieces can be found below in the widget, just click through for all of them (affiliate links used). For some reason, blues were prominent in these finds today, always a good combo.
Thanks for stopping by!
Related
Don't Miss a Post, join my list!