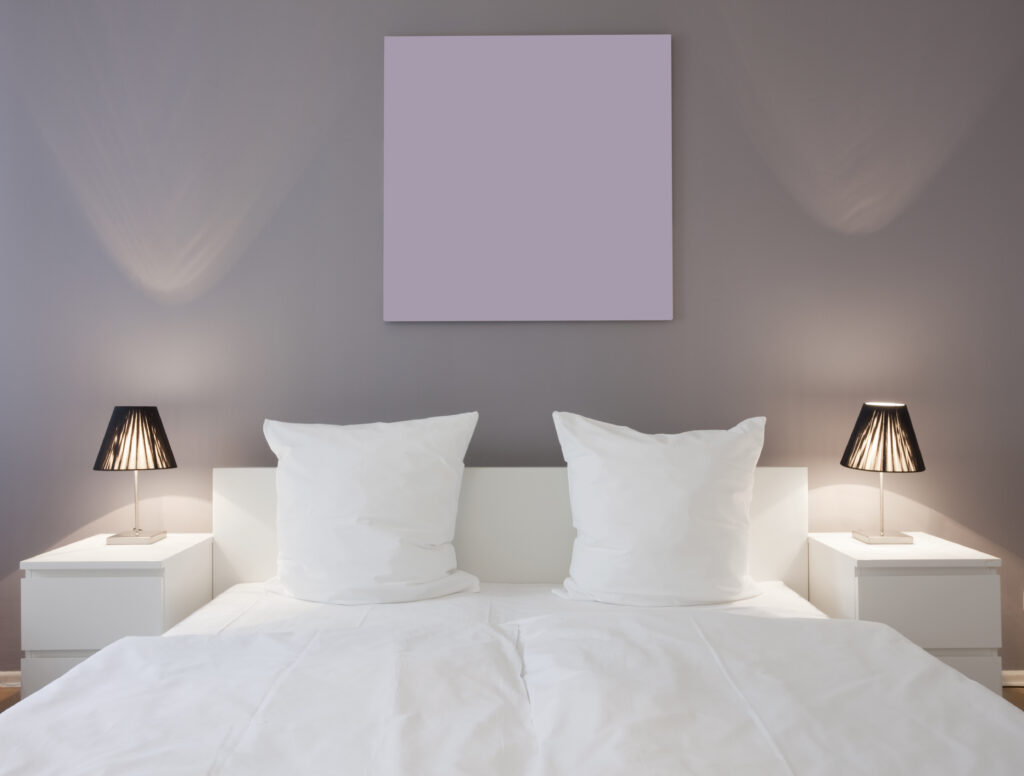 Nectar and Purple are two of the most popular bed-in-a-box brands, and for good reasons. They've both won plenty of awards since hitting the mattress market, with customers far and wide singing their praise.
When it comes to purchasing a mattress, you're probably thinking: Nectar vs Purple – which one is right for me? Well, ponder no more, because this in-depth guide compares each big brand in terms of price, materials used, patented technology, purchase perks, customer reviews, and more. Let's see which one comes out on top(per).
The Nectar vs. The Purple Original Mattress
For this guide, we'll be looking at the original, all-foam models of each brand. While Nectar and Purple both offer hybrid mattresses too, it's important to compare apples to apples when determining which mattress is the better choice.
Let's look at what these mattresses are made of
Nectar
The Nectar mattress is 11 inches in height and contains a four-layer foam construction. Here's a quick break-down of each layer:
Quilted Cover: The quilted gel memory foam and cooling cover use Tencel fiber, a soft and breathable material.
Gel Memory Foam Layer: This premium gel foam provides contouring support and distributes the sleeper's weight evenly, while quickly and easily springing back into its original state.
Adaptive Hi Core Memory Foam: A layer of denser foam provides pressure relief and reduces motion transfer.
Breathable Base Layer: A thick, yet permeable foam base layer features specially-molded channels to draw in fresh air for cooling down.
The Purple Mattress
The Purple Mattress is 9.25 inches in height and is constructed of three foam layers. These include:
2" Purple Grid layer: This sits underneath the knitted SoftFlex Cover (which has been designed for maximum airflow) and is designed to stretch directly under your pressure points while supporting the rest of your body.
3.5" transition layer of high-density polyurethane foam: Acts as a soft and responsive comfort layer.
4" base layer of 2.0-lb polyurethane foam: Provides a firm and supportive layer.
What about comfort?
Nectar
Nectar's original mattress is classified as a medium-firm memory foam mattress, coming in at 6.5 on the mattress firmness scale. The brand stresses that their memory foam layers are adaptive and have been designed to "relieve common pressure points beneath your shoulders, hips, and legs for better spinal alignment on any body type."
Additionally, their CertiPUR-US® Certified foams and breathable Tencel™ cover work together to provide superior cooling over other foam mattresses. Customers frequently credit the "edge-to-edge support" and "soft but firm enough" nature of the mattress in both the on-site and off-site reviews.
The Purple Mattress
Like Nectar, the Purple Mattress is regarded as a medium-firm memory foam mattress, also coming in at 6.5 on the firmness scale. Purple has developed what they call The Purple Grid, which features thousands of open-air channels that neutralize your body heat and flex under pressure to support areas of your body such as the shoulders, hips, and legs.
On the Purple Mattress product page, opinions over the Purple Grid are divided. Some credit it as solving their back pain issues, while others state that they can feel it pressing into them, causing discomfort when they're trying to sleep. Many off-site reviews seem to agree. However, lots of customers do credit the Purple Mattress with effective cooling.
Purple vs Nectar: Cost
Because each brand provides its original foam mattresses in multiple sizes, prices do vary. We've rounded up the cost of each below.
How much do these mattresses cost?
Nectar:
| | |
| --- | --- |
| Mattress Size | Price (MSRP) |
| Twin | $499 |
| Twin XL | $569 |
| Full | $699 |
| Queen | $799 |
| King | $899 |
| CAL King | $899 |
*Prices as of 08/07/2020
The Purple Mattress:
| | |
| --- | --- |
| Mattress Size | Price (MSRP) |
| Twin | $649 |
| Twin XL | $799 |
| Full | $999 |
| Queen | $1149 |
| King | $1449 |
| CAL King | $1449 |
*Prices as of 08/07/2020
Are there any notable shopping perks?
Both Nectar and Purple offer free shipping on all of their mattresses, as well as free returns. Nectar offers a "Forever Warranty," while Purple's warranty period lasts for 10 years. Nectar is more generous with its home trial period, allowing 365 nights. Purple, on the other hand, offers a home trial period of just 100 nights.
Both brands are generous with their customers and regularly have special offers. With the holiday season around the corner, both are sure to be offering a seasonal or year-end special.
Nectar vs Purple: Reviews
Nectar Reviews
In a 2019 study of bed-in-a-box mattress customer satisfaction, J.D. Power ranked Nectar third. ConsumerAffairs was also quick to sing the Nectar mattress's praise, stating that it's "made of quality materials and come at an affordable price, making them some of the best mattresses around." Customer reviews across ConsumerAffairs, Amazon, and the Nectar website are generous in their praise for the mattress' comfort and ability to help them have a better and painless night's sleep. However, some customers do say they waited a long time for their mattress to be delivered.
The Purple Mattress Reviews
In the same 2019 study of bed-in-a-box mattress customer satisfaction by J.D. Power, Purple was ranked number one. ConsumerAffairs agrees that the Purple Mattress is promising, but doesn't praise it as highly as the Nectar mattress, stating: "While prices are a bit higher than traditional middle-of-the-line innerspring mattresses, they're about on par with other bed-in-a-box brands." Customer reviews across ConsumerAffairs, Amazon, and the Purple website are mixed, with some claiming it's the best night's sleep they've ever had and others disliking the feel of the Purple Grid underneath them.
Nectar vs. Purple: Pros and cons
Nectar
Pros:
Thicker levels of foam and a higher mattress make it particularly ideal for side sleepers who require the extra cushioning and support
The 11-inch height is also ideal for sleepers weighing 250 lbs or more
More affordable than Purple mattresses
Longer home trial and warranty period than Purple Mattress
Cons:
While a thicker mattress can hold sleepers weighing more than 250 lbs, the mattress can be heavier and more cumbersome to move
Nectar is a dense memory foam mattress, so it doesn't have a lot of bounce, and therefore is not as well-suited to combination sleepers
The Purple Mattress
Pros:
Free set of Purple sheets with every purchase (long-term offer)
The Purple Grid provides added bounce to the mattress, making it particularly well-suited to combination sleepers
Superiority in neutralizing body heat and providing a cool night's sleep
Cons:
Despite its bounce, a large number of customers report the Purple Grid feature to be uncomfortable
More expensive when compared to Nectar's Original Mattress
The mattress is better suited to petite and "average size" sleepers and is not recommended for individuals weighing over 300 pounds
Shorter home trial and warranty period than Nectar
Frequently asked questions
Q:
What is the weight limit for a Purple Mattress?
A:
The Purple Mattress has a suggested maximum weight limit of 300 pounds per person or 600 pounds combined.
Q:
Nectar vs. Purple, which is better for hot sleepers?
A:
Hot sleepers will find the Purple Mattress' cooling technology the most effective, thanks to its unique Purple Grid.
Q:
How easily can I return my mattress?
A:
Both companies offer free returns, however, Nectar provides more generous terms around their home trial and warranty periods, making it easier for those who find that their mattress isn't right for them.