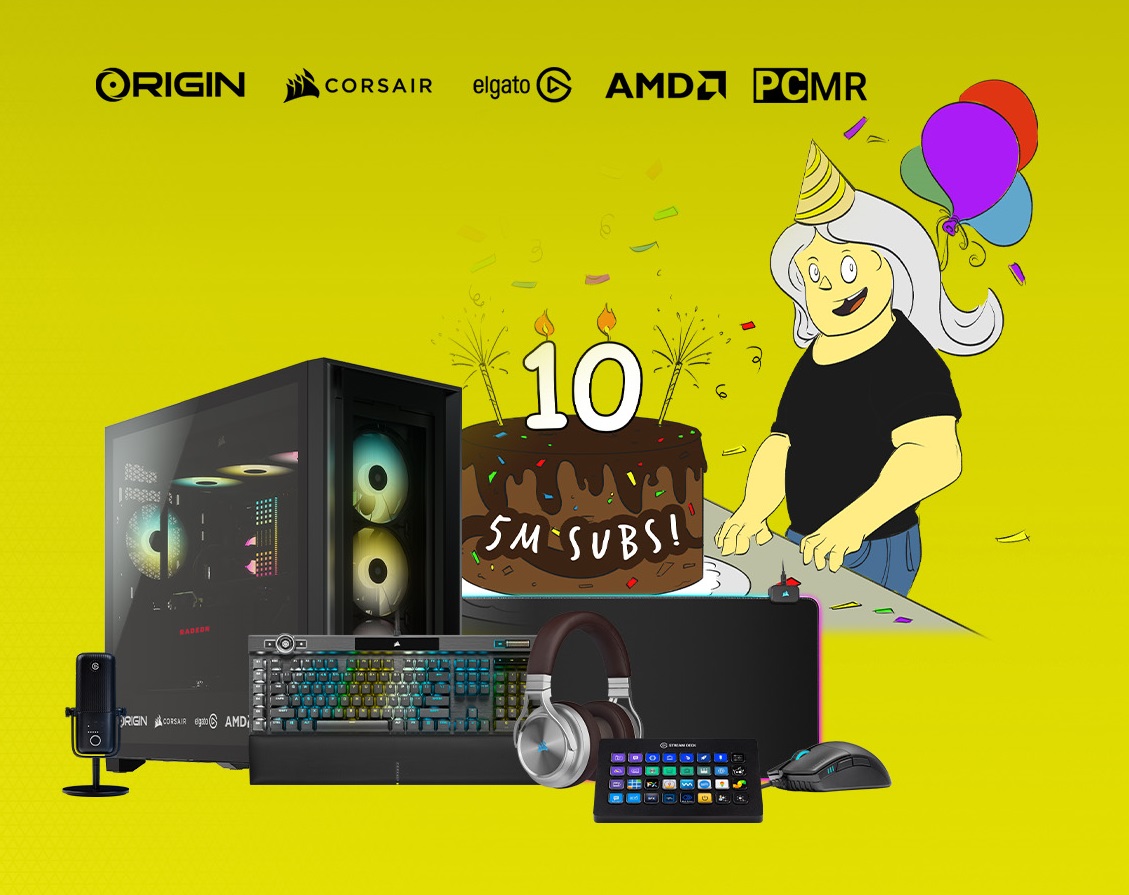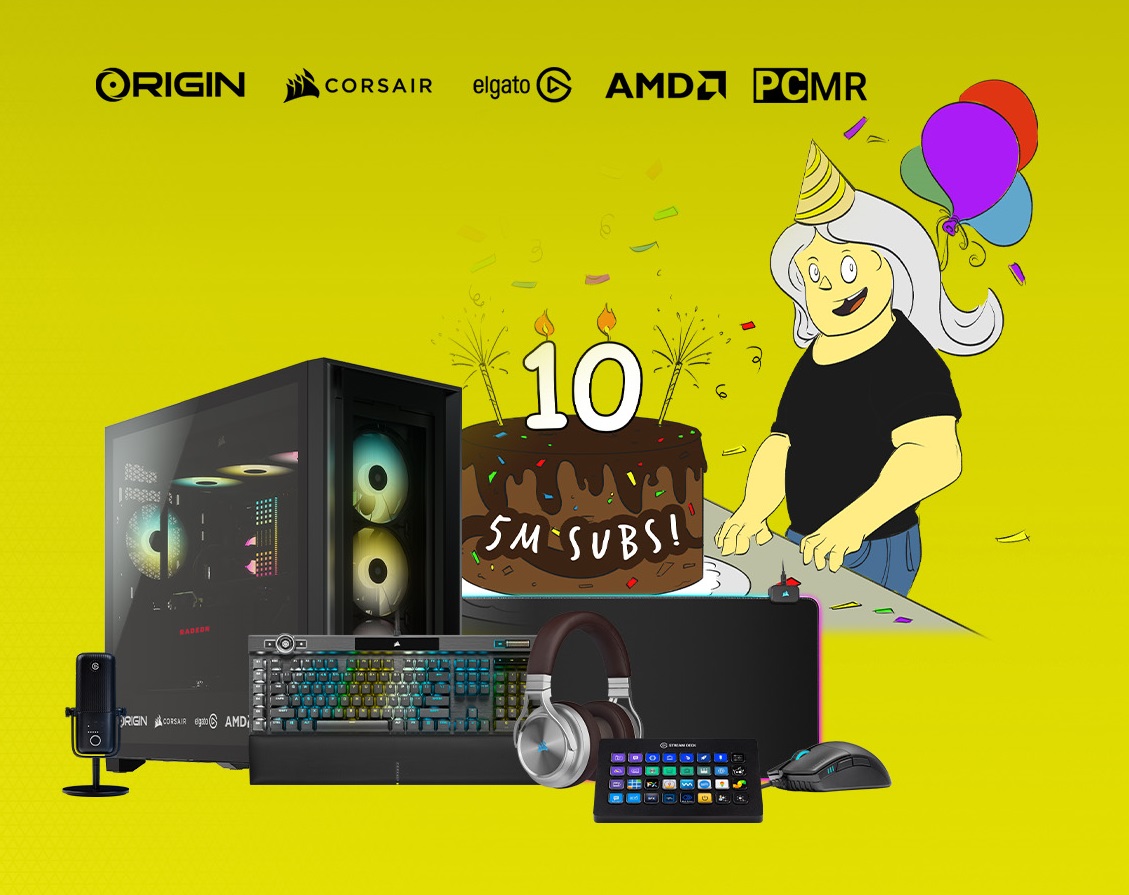 May 4, 2021 | By Luis
We've teamed up with /r/PCMR, AMD, CORSAIR, and Elgato for an epic giveaway celebrating the 10th anniversary of the PCMR subreddit!
In the prize pack, you can enter for a chance to win an ORIGIN PC MILLENNIUM desktop powered by an AMD Ryzen 9 5950X processor and an AMD Radeon 6900XT. Along with the PC, the prize pack includes CORSAIR accessories such as the K100 RGB Optical-Mechanical Gaming Keyboard, SABRE RGB PRO CHAMPION SERIES Optical Gaming Mouse, MM700 RGB Extended Mouse Pad, and VIRTUOSO RGB WIRELESS High-Fidelity Gaming Headset. Finally, Elgato brought along an Elgato Stream Deck XL and Wave:3 microphone for the prize package!
You only have until May 16th to enter, with a winner announcement to take place in a future ORIGIN PC live stream on Twitch, Facebook, YouTube, and Twitter! Learn more here: originpc.com/landing/2021/pcmr-giveaway/