Corsair have just announced their first ever gaming monitor, the Corsair Xeneon. A 32″ quantum dot IPS display with 165 Hz refresh rate and 1440P resolution. As Corsair looks to gear up its variety of gaming peripherals it was only a matter of time before they delved into the gaming monitor market.
The Corsair Xeneon comes with a catchy model name '32QHD165′ and retails for $799 / £799 it's features include support of both AMD FreeSync and G-Sync to eliminate screen tearing as well as 100% sRGB. Corsair's Xeneon takes advantage of the already robust Corsair iCue software allowing the end user to sync all of their Corsair peripherals as well as your Corsair One gaming PC so you keep the colours flowing across your entire gaming setup.
The Corsair Xeneon includes two HDMI 2.0 ports, one DisplayPort 1.4 and USB Type-C, sadly no HDMI 2.1 ports are available with this Corsair monitor. As well as the above, the monitor also comes with USB outputs and an audio jack.
Corsair Xeneon Specifications
Panel Type – IPS W-LED
Screen Size – 32″
Aspect Ratio – 16:9
Max Resolution – 2560×1440
Refresh Rate – 165 Hz
Response Time – 3ms
Brightness – 400 nits
Contrast – 1,000:1
Video inputs: 2xHDMI 2.0, 1xDisplay Port 1.4, 1x USB Type-C
Audio – 3.5mm headphone output
USB 3.0 – 1x upstream USB Type-C / 2x downstream USB Type-A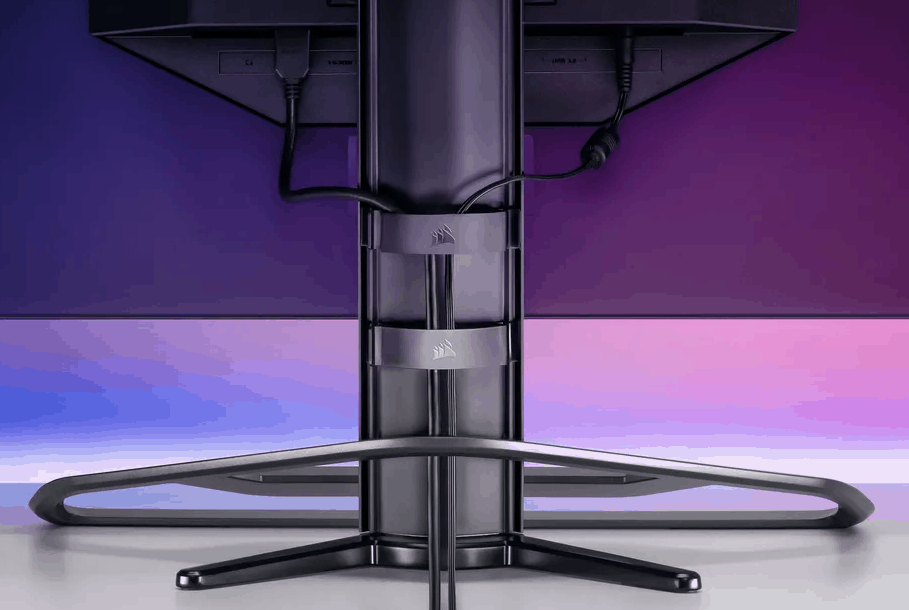 The Xeneon also comes with a cable management system routed on the back of the monitor stand.
We're looking forward to getting our hands on the Corsair Xeneon to put it through it's paces, so far it looks aesthetically pleasing, however we are concerned that the hefty price tag will dissuade some potential customers looking for a 1440P gaming monitor.
The post Corsair's First Gaming Monitor, the Corsair Xeneon appeared first on WePC | Let's build your dream gaming PC.