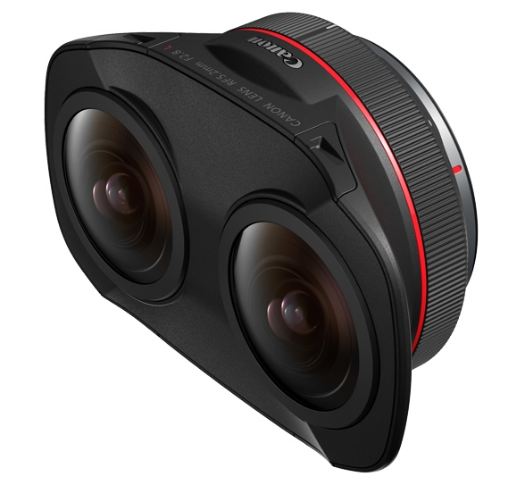 Canon RF lens RF5.2mm F2.8 L DUAL FISHEYE Announced, the shipping of the lens will start from December 2021. A stereo fisheye lens that enables 180-degree VR shooting when attached to the EOS R5. Since VR images normally shot by two image sensors can be shot with a single CMOS sensor, there is no need for left-right synchronization or stitching of the video, and the workflow can be shortened.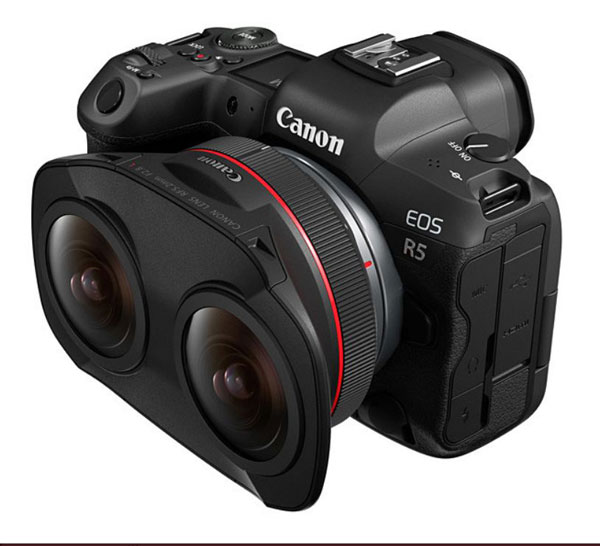 Currently, the only compatible model is the EOS R5. It is said that this lens can be used by applying the firmware scheduled to be released in early December.
The intended user is a video producer or company that provides live or event content. Compared to existing VR recording equipment, the advantages of using this product are that it is easy to set, the editing process is reduced, and the difference in brightness is strong by controlling the aperture of each of the left and right lenses.
In addition, the company has "EOS VR Utility" (some functions are charged) that covers 180-degree VR video confirmation, conversion, and editing as post-shooting processing software, and "EOS VR Plug-" that works with Adobe Premiere Pro. "in for Adobe Premiere Pro" is prepared.
The lens configuration is 12 elements in 10 groups, including a UD lens and a prism. The shortest shooting distance is 20 cm. A gelatin filter can be attached to the rear. By adopting SWC coating, it is said that it is strong against backlight photography and has a fluorine coating that enhances maintainability. The lens barrel is dust-proof and drip-proof.
The external dimensions are approximately 121.1 x 83.6 x 53.5 mm. Weight is about 350g.
Follow us on our social pages  FACEBOOK | TWITTER | INSTAGRAM to get live news +  Nikon Rumors 24X7