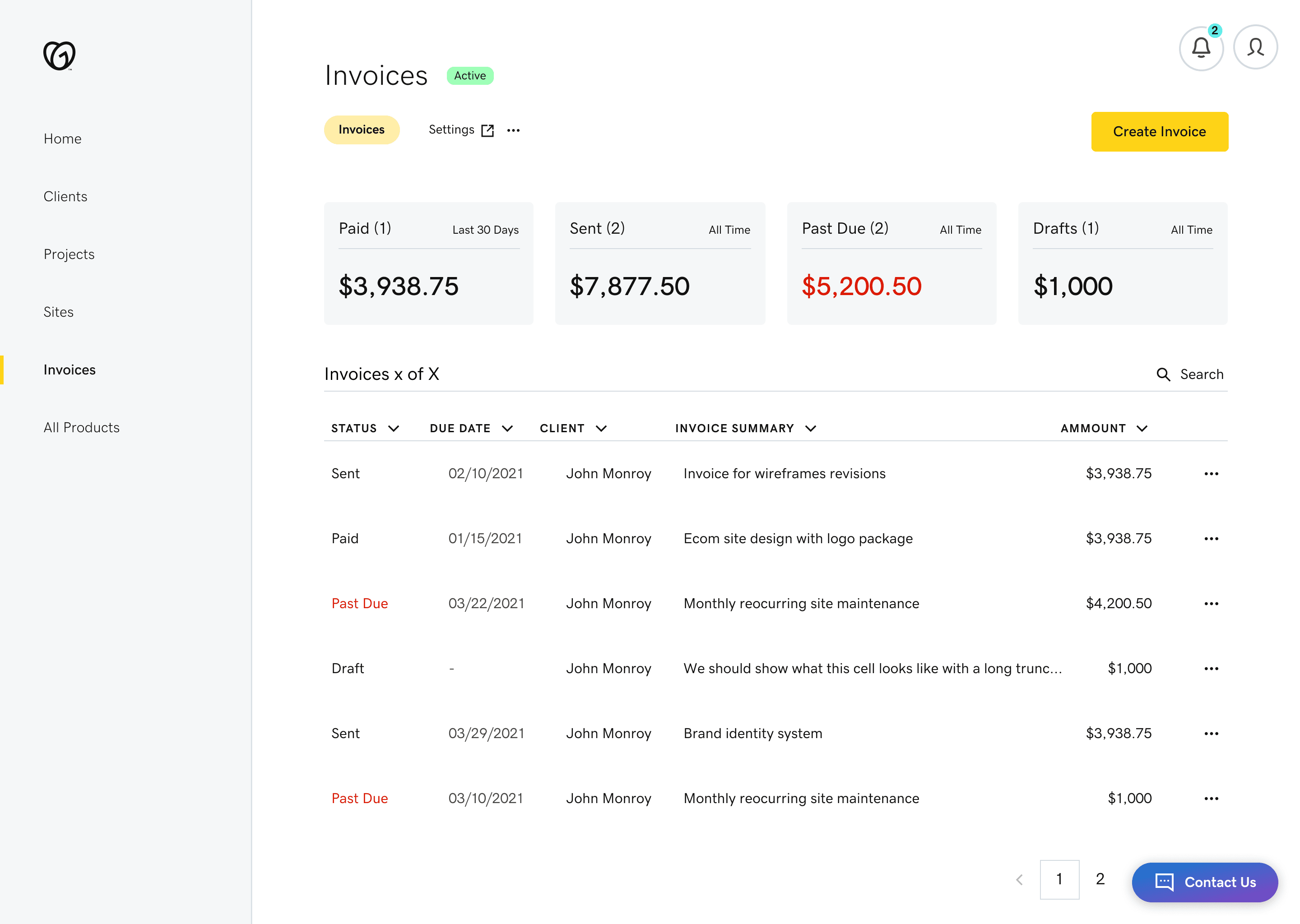 We built the Hub by GoDaddy Pro to streamline workflows and shave time off tasks that typically eat up a workday.
But we aren't done yet.
August 2021 Hub updates
You can keep track of our progress here, as we regularly publish our updates to this platform custom made for web designers and developers.
Invoicing & payments
The Hub's invoicing and payments feature was just launched to a limited amount of Hub users, with plans for a complete rollout soon. To access the feature (if available), go to the left-hand sidebar, and then click Invoicing.
You must sign up for GoDaddy Payments and follow a quick and easy setup process. Once complete, there are two ways to send invoices:
Create an invoice in The Hub, which automatically emails it to your client.
Use The Hub to generate a payment link, which you can send to your client.
This new feature saves you time and money. It's no longer necessary to buy multiple tools and apps, and the entire billing process takes only seconds. You get a single location in The Hub where you can view past, pending and overdue invoices and payments, as well as issue refunds and receipts.
You'll receive notifications in The Hub as payments are received, become late or get declined. The Hub will automatically email clients about any late payments.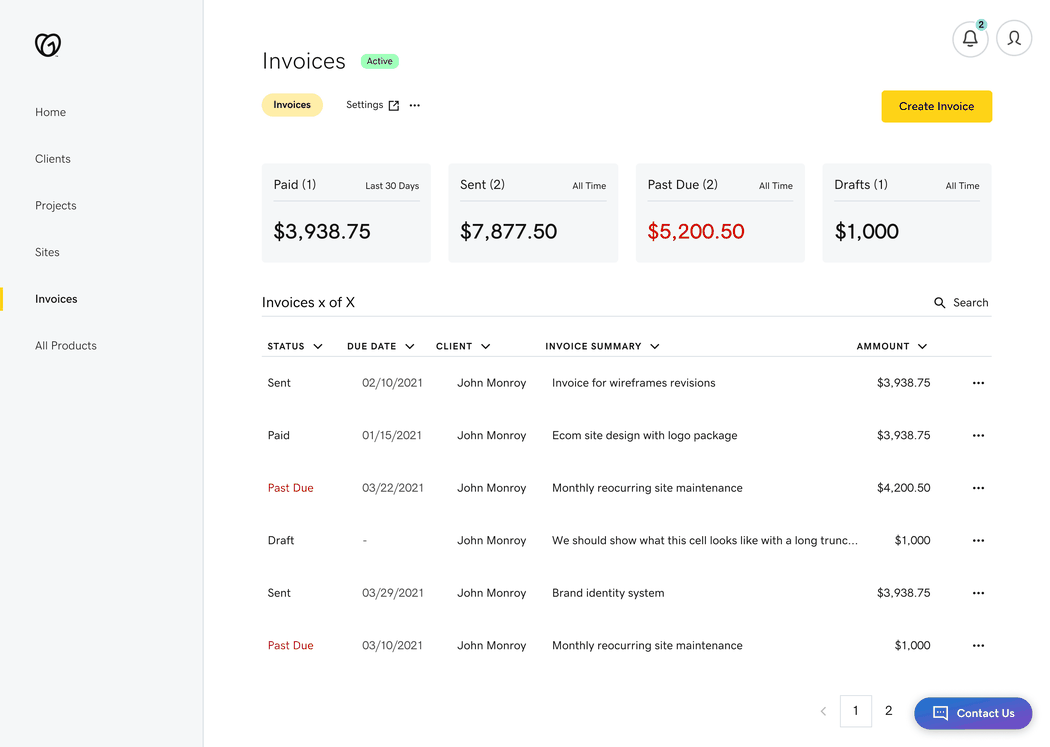 Plugin & theme management
Install, remove and update single or multiple plugins and themes directly from The Hub. You can add plugins and themes via several methods, including the WordPress repository, online storage and manually uploaded .ZIP files.
New onboarding experience
We've launched an onboarding experience for new Hub users that walks you through some of the most important areas of The Hub to get up to speed quicker and save your business more time.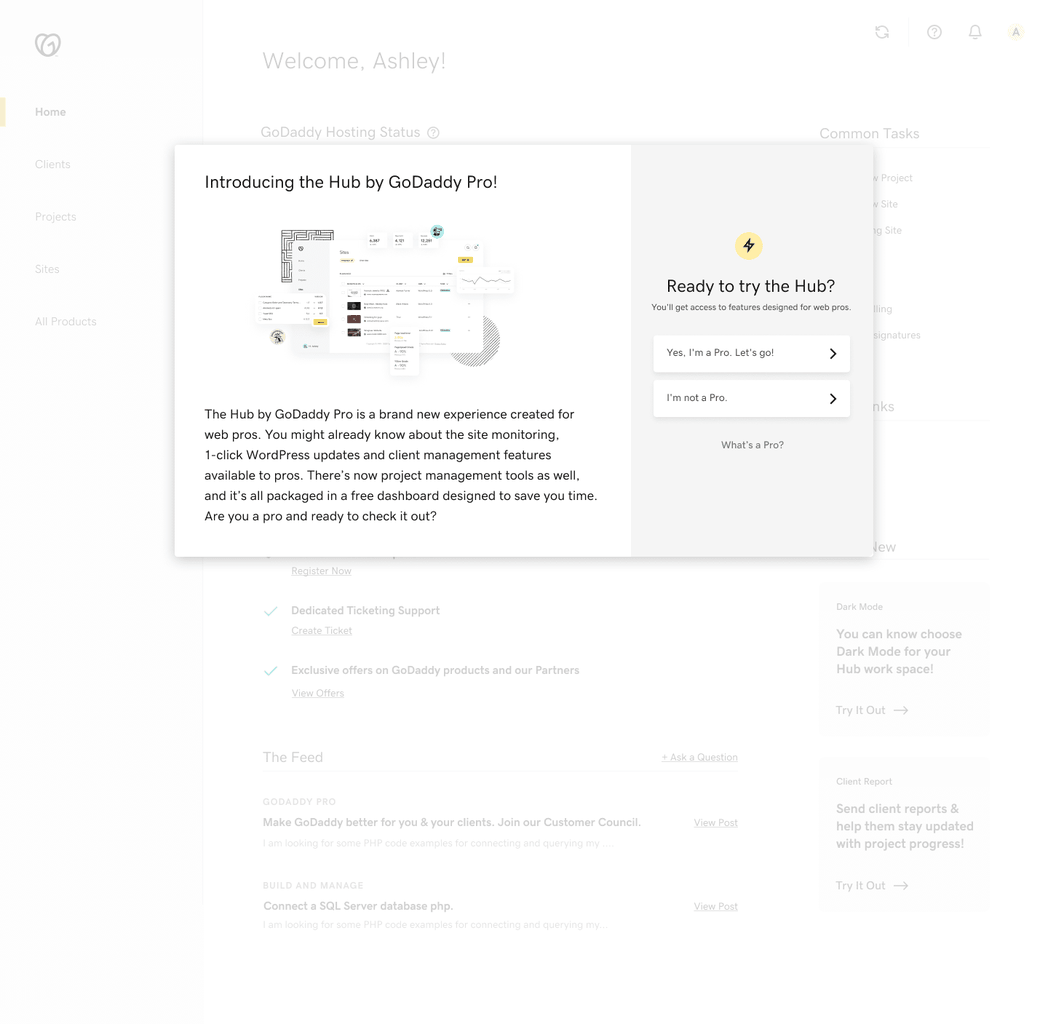 ---
Start taking back your day
We built the Hub by GoDaddy Pro to save you time. Lots of time. Our members report saving an average three hours each month for every client website they maintain. Are you ready to take back that kind of time?