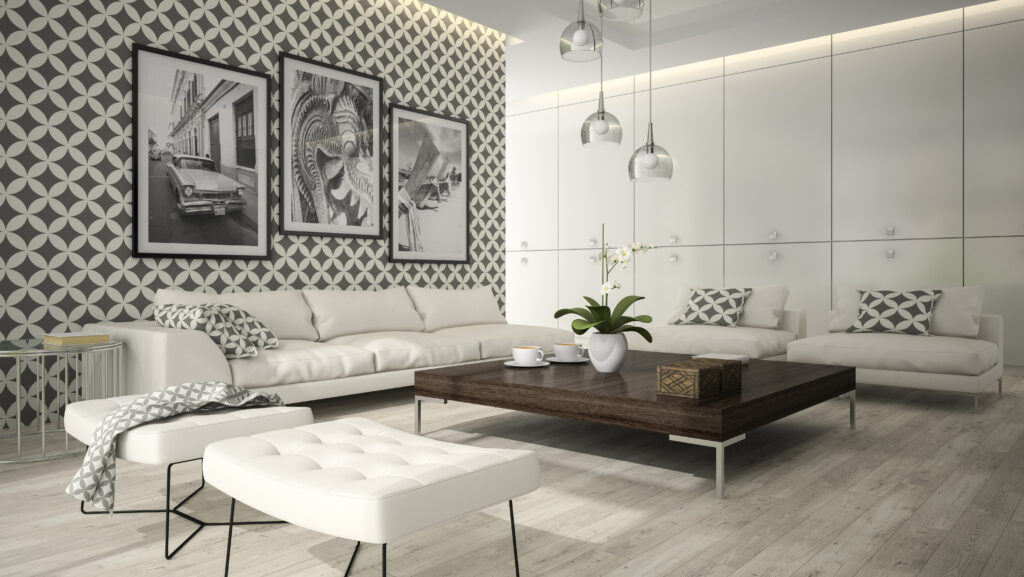 Are you looking to add impact to your home? Wallpaper accent walls are a simple yet highly effective way to transform any room in your house.

Whether you want to make a statement, or simply have a small space that needs character without being overbearing, then a wallpaper accent wall could be the perfect addition. We've rounded up some stylish and versatile feature wall ideas to get your creative juices flowing.
Pinterest inspiration: Accent wallpaper ideas
Our top five favorite wallpaper accent wall ideas help add a dramatic focal point to any room, from floral patterns and textured wallpaper to monochrome and bright, bold walls.
1. Heritage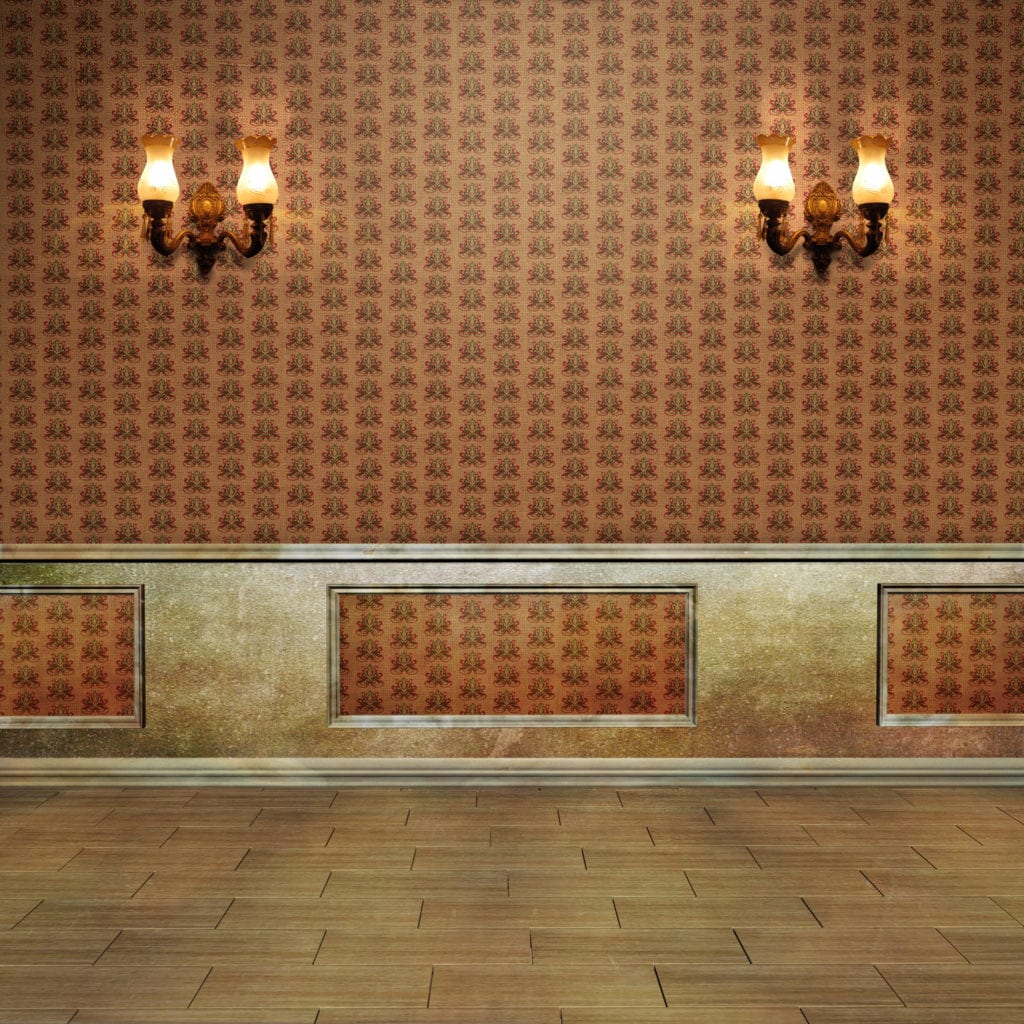 Using a heritage wallpaper print, such as Victorian or Regency, is an excellent addition to a home, especially in a country cottage or a rustic setting. This kind of wallpaper can be overwhelming, which is why it works great on a single wall to add warmth and a traditional impact.
2. Monochrome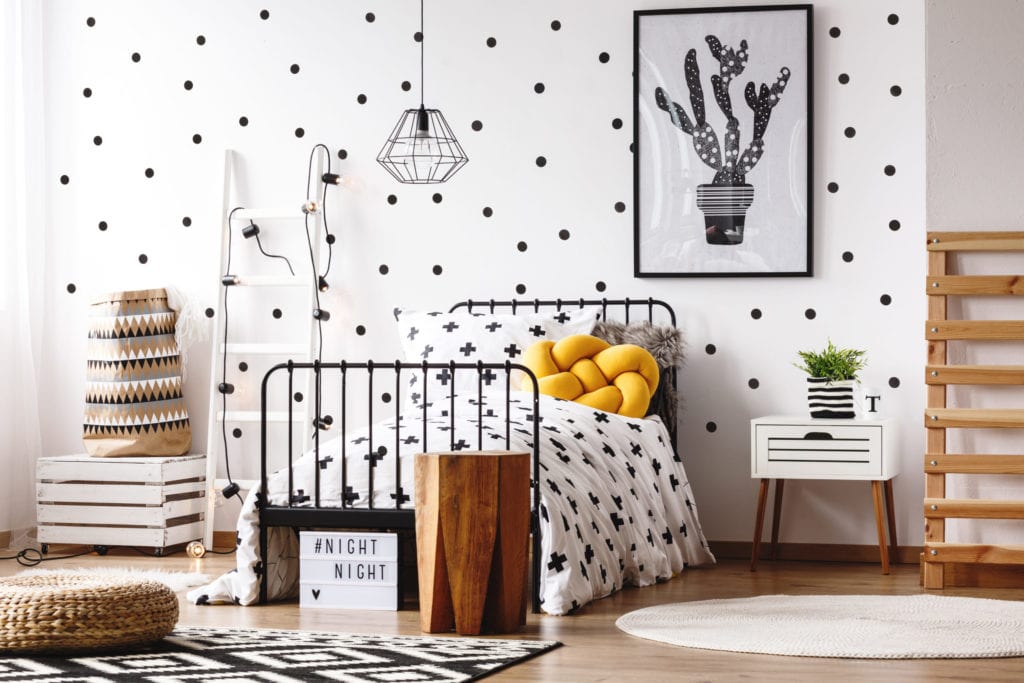 Monochrome is focused solely on black and white, or varying tones. Rather than being bold and dramatic, some wallpaper accent walls can also be subtle and playful. Having a monochrome print, or even a polka dot, offers a fresh black-on-white patterned wall that's ideal for small spaces as it doesn't overpower. It creates a sleek and sophisticated finish that you can pair with a variety of different furnishings and accents.
3. Bright and bold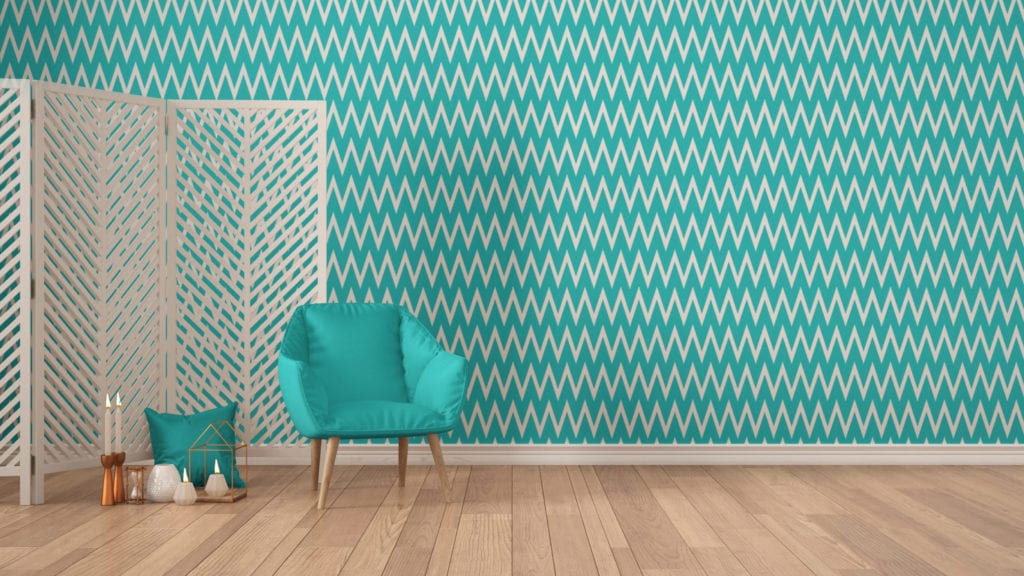 An easy way to make a statement is to add bright and bold colors. Putting a loud wallpaper on just one wall adds energy to a room without overwhelming the senses. A vibrant wall can breathe extra life into a space, especially when paired with a neutral base to allow the wall to pop.
4. Floral

Adding floral accent wallpaper creates a charming backdrop with a touch of drama. Florals can work well in many rooms, but they're especially calming and sophisticated in bedrooms. Accessorize with neutrals, blush accents, and natural hardwood furniture.
5. Textured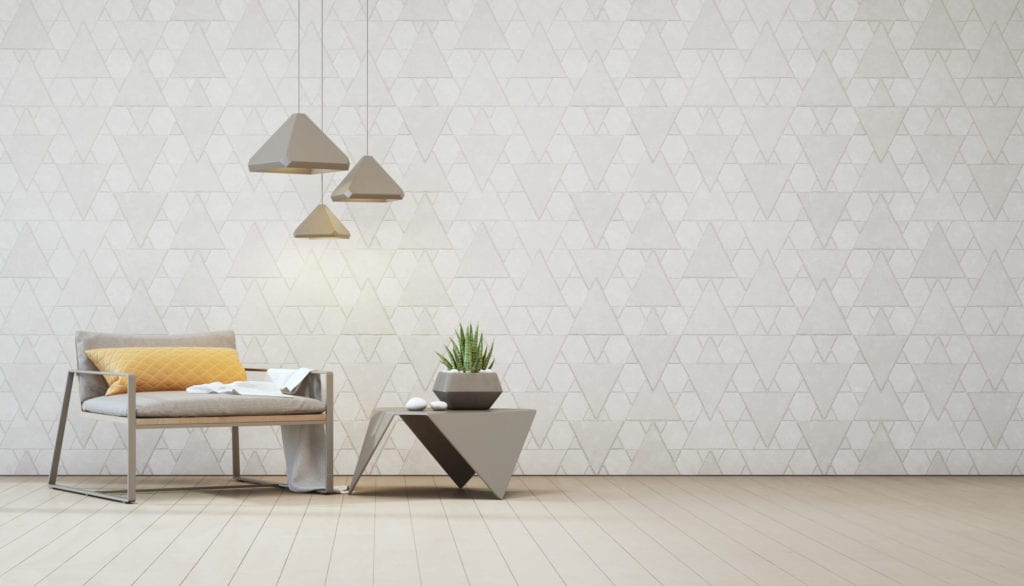 If having a loud and proud wallpaper accent wall isn't your thing, but you still want to add a focal point to your room, try a textured paper. Texture can add a warm, luxurious feel and is versatile to any room.
4 steps to putting up a wallpaper accent wall
Step 1: Clean your walls
To prevent trapped dust or dirt, gently clean the walls with a damp sponge. You can use warm water and liquid soap, but make sure you remove any soap residue with clean water.
Step 2: Fill in any holes
To make sure you have a smooth base, fill in any small cracks or holes with filler, and wait for it to dry. Once it's dry, lightly sand the filled hold with sandpaper until the surface is flat and smooth.
Step 3: Prep your walls
Priming your walls first make wallpapers easier to install. It creates a hard crust on the wall, keeping the glue on the back of the wallpaper slightly wet so you can push the sheets into alignment. Not priming properly means your walls will absorb and bond with the adhesive on the back of the wallpaper, making it extremely difficult to remove.
Using a roller for the wall, and an angled brush for edging, use an acrylic primer and cover your wall with a thin layer and then allow it to dry overnight.
Step 4: Hang the wallpaper
Start from the middle of your wall. It may be tempting to start from the corner of the room, but hanging paper from the middle ensures a professional and even finish. Starting in the middle, use a plumb line (or a spirit level and pencil) to make a vertical line.
Mix wallpaper paste with water as directed and allow it to stand for a few minutes. In the meantime, measure your wall from top to bottom and cut your wallpaper. Make sure you cut it a few inches longer than you need.
On the back of the wallpaper, apply some of the paste. Work from the middle outwards, and pay special attention to the edges and corners. The wallpaper will then have to soak for the time recommended on your particular wallpaper paste. Following the vertical line you marked earlier, hang the paper with an overlap at the top and bottom of the wall. Glide across the paper with a wallpaper smoother to remove any bubbles and creases for a smooth finish.
Trim the extra wallpaper using a precision knife to give you a clean finish. Next, repeat these steps with the other pieces of wallpaper, making sure to match the pattern accurately with the piece already on the wall. You can do this by holding the dry paper against the wall so that the pattern lines up and then making a mark for cutting. Repeat this process until you complete your feature wall.
What you will need to create a DIY accent wall
When creating your DIY accent wall, make sure you have the correct amount of wallpaper and the proper tools:
If your living space is temporary, make sure to buy temporary apartment wallpaper.
If you rent, there may be limits on what you can do to your apartment — especially if you want your deposit back. Add some flair that can be removed easily with temporary wallpaper.
Unlike traditional wallpaper, the removable version is self-adhesive and peels off easily without damaging your walls. Just line up the paper on the wall, peel back the adhesive, and stick it on. Use a smoother to remove any bubbles or creases.
The bottom line
Creating a wallpaper accent wall is a great way to add drama or personality to your rooms without being overbearing. With the right tools and a little patience, you can easily DIY, even in temporary housing.
Frequently asked questions
Which wall should be an accent wall?
This depends entirely on your house and the room. Most people tend to use a wall that is a focal point of the room, such as a large back wall, or behind the bedroom headboard.
Can you wallpaper one wall?
Definitely! Papering just one wall is easier than covering an entire room. And if there are no windows or doors on that wall, that means less cutting and aligning.
Where can I find cute accent wallpaper?
The wallpaper market is huge, with so many amazing patterns to suit all types of rooms and budgets. Places like Amazon and homeware stores sell plenty of styles, but you can also shop smaller boutiques or online stores to find a unique pattern that best fits your aesthetic.
Will accent wallpaper damage my walls?
If you have not prepped your walls properly, you can damage them when removing the wallpaper. Washing walls and using the correct primer beforehand will help limit any damage. Also, make sure you strip off any wallpaper with the appropriate tools and/or chemical solutions so as not to cause further damage.