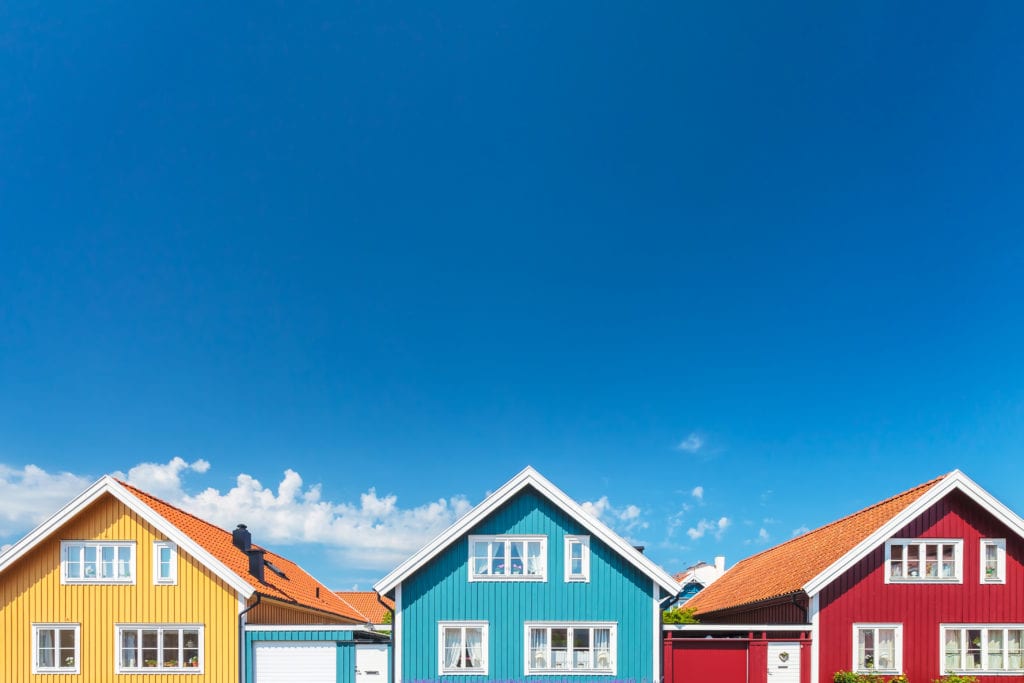 Painting your home is a big investment and there are a lot of exterior house colors to choose from. Because of this, it can be hard to choose what color to paint your home. But we're here to help. We've compiled this list to not only get you excited about painting your home's exterior, but to also help guide your thinking process.
Though we can't tell you what color to paint your home, we can give you the tools you need to make the right decision. Good luck!
Exterior house colors that will make you want to paint in 2022
This year, nature is the word in exterior home color schemes, according to design blog Brick and Batten. Think muted forest greens, olives, and calm neutrals in gray, blue, and tan.
For more inspiration, check out Benjamin Moore's Color by Region feature. It offers you ideas for exterior home paint by what U.S. region you live in.
To get you started, we picked a few of the trendiest house paint colors in 2022 to inspire you to move ahead with your painting project.
You'll notice we also included a Pinterest link so you can get an idea of what these best exterior house paint colors look like in real life.
Soft green/gray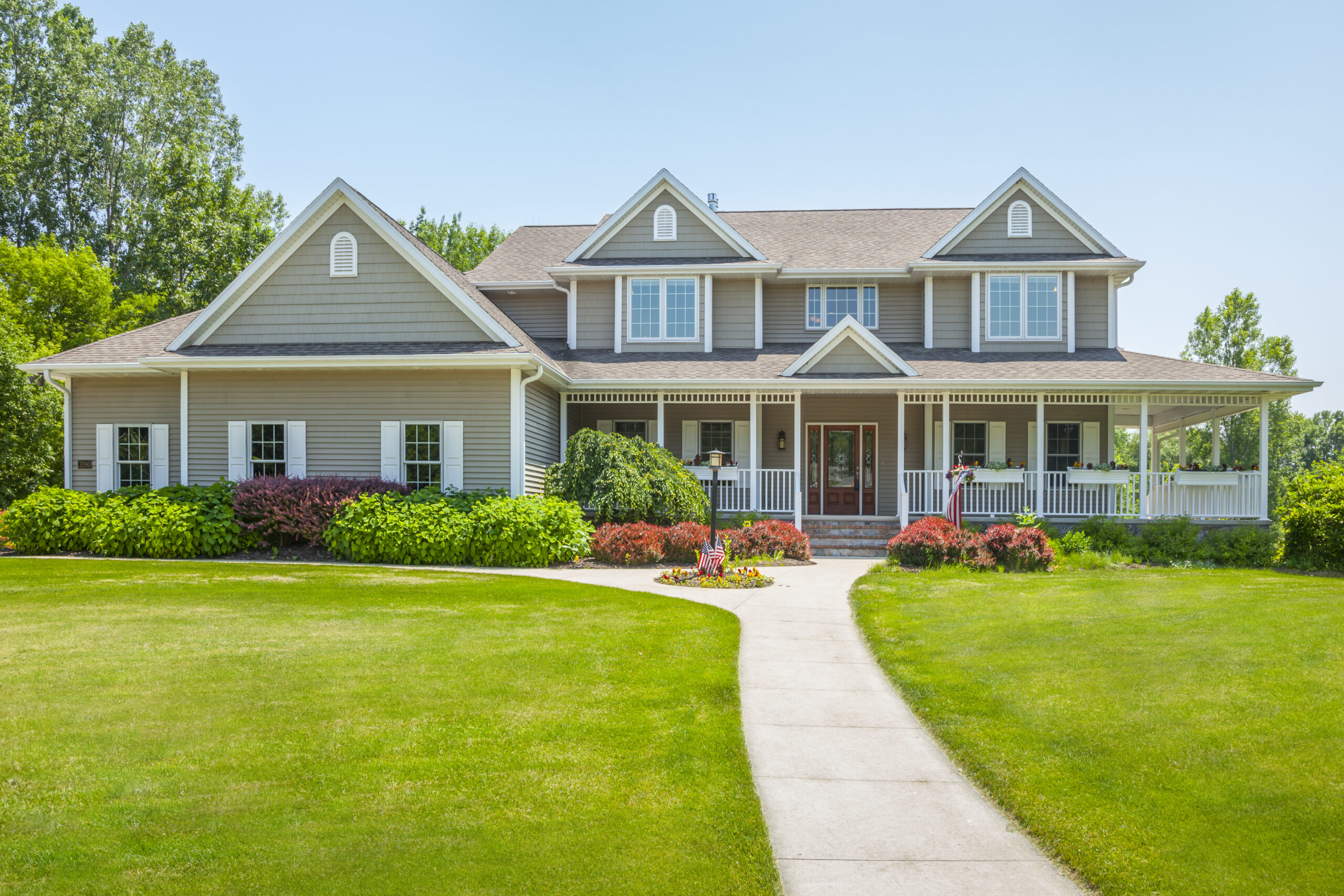 Paint experts Sherwin-Williams picked Evergreen Fog as their 2022 Color of the Year. This mix of muted forest green and gray pairs well with neutral tans and off-white accents.
Taupe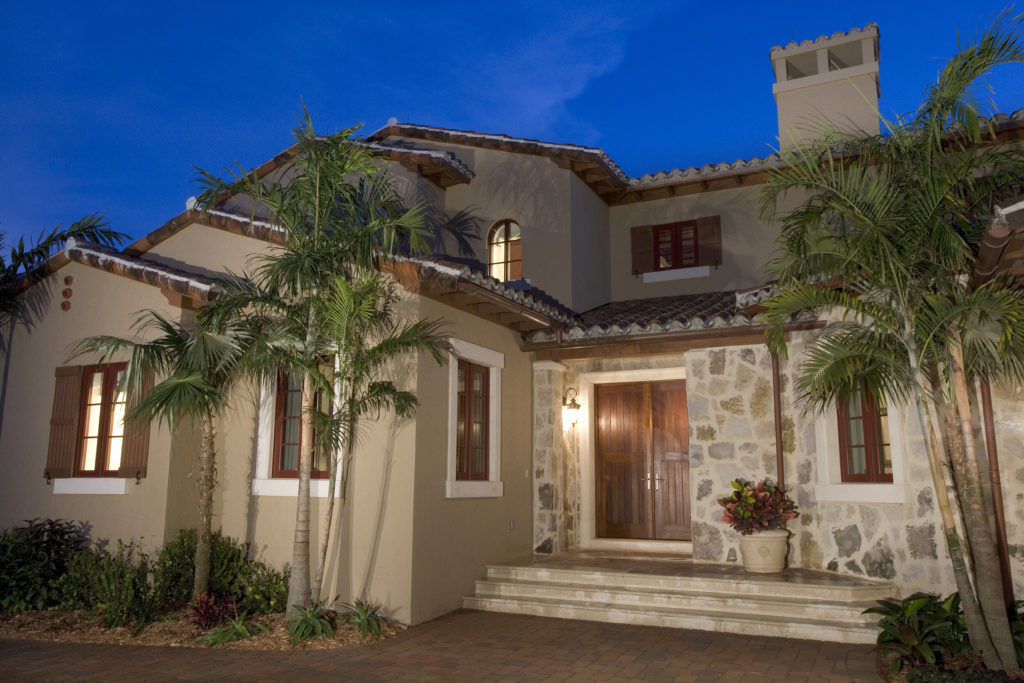 Taupe paint comes in a range of tints, like green or grey, making it easy to totally customize your home's exterior.
Light gray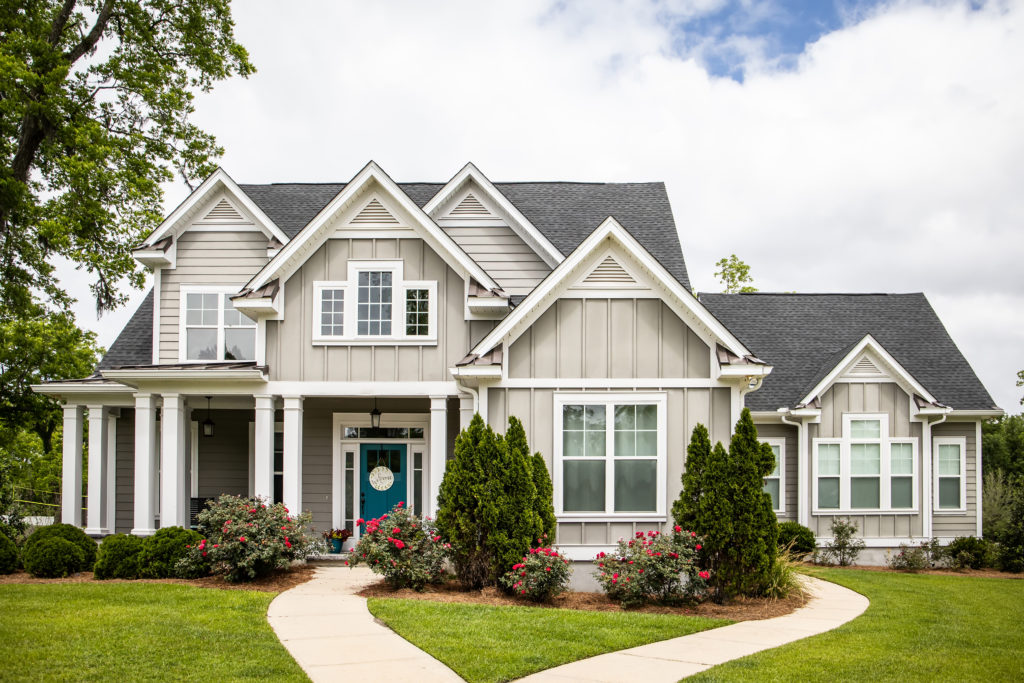 One of the most on-trend colors, a light gray exterior gives your home an ultra modern look.
Gray-blue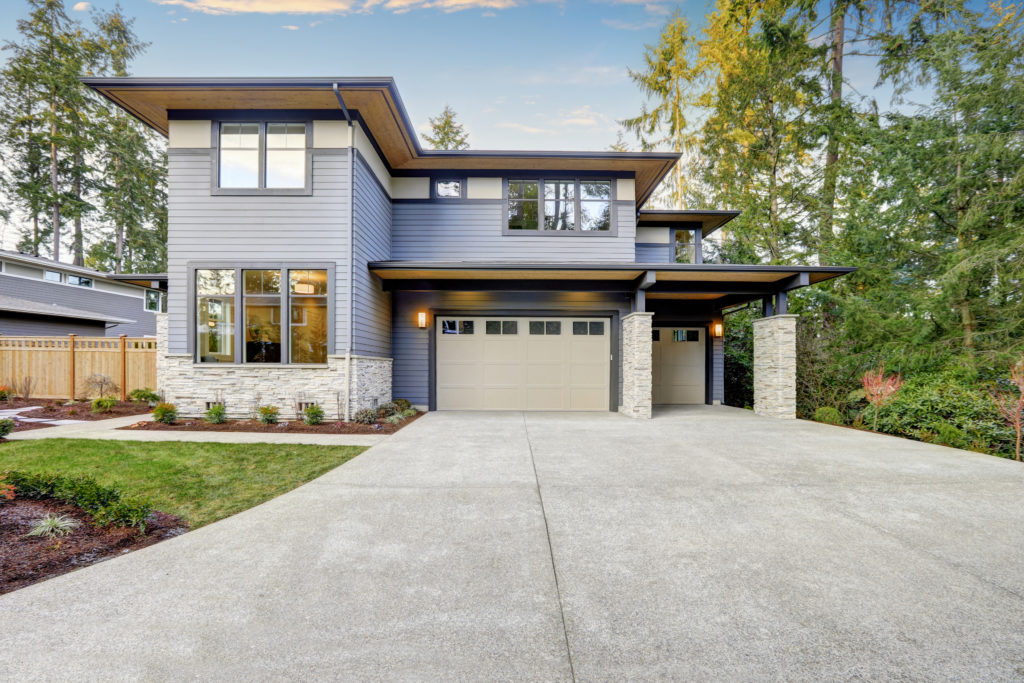 Picking a gray-blue gives your home more warmth and whimsy than a typical gray.
Sage green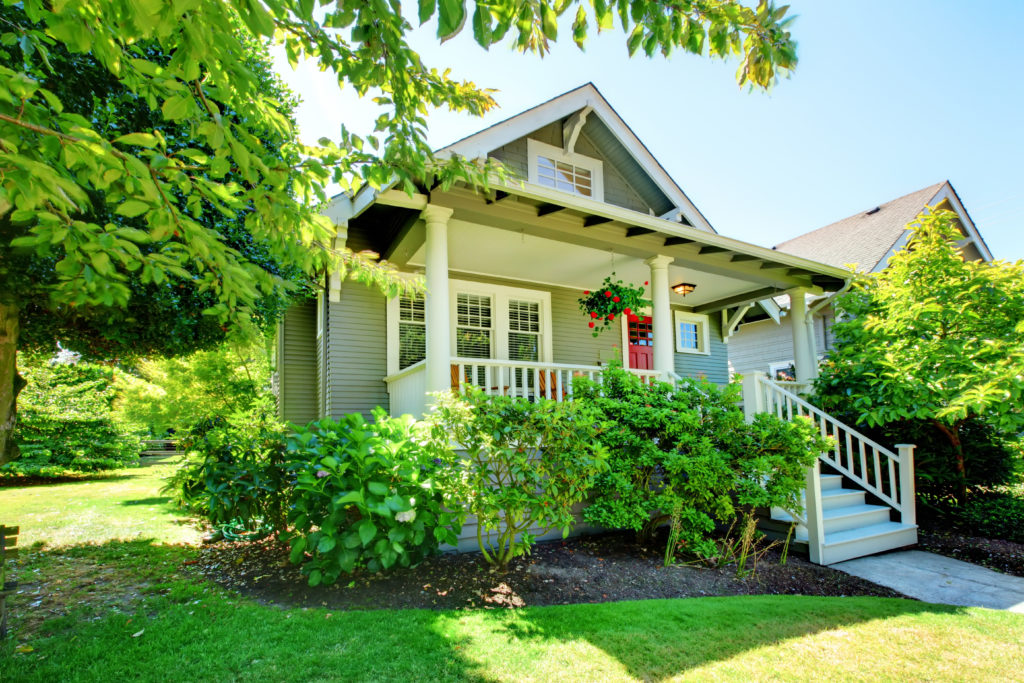 A sage green home presents an earthy tone that lets you accentuate other things like trim and landscaping.
Gray-green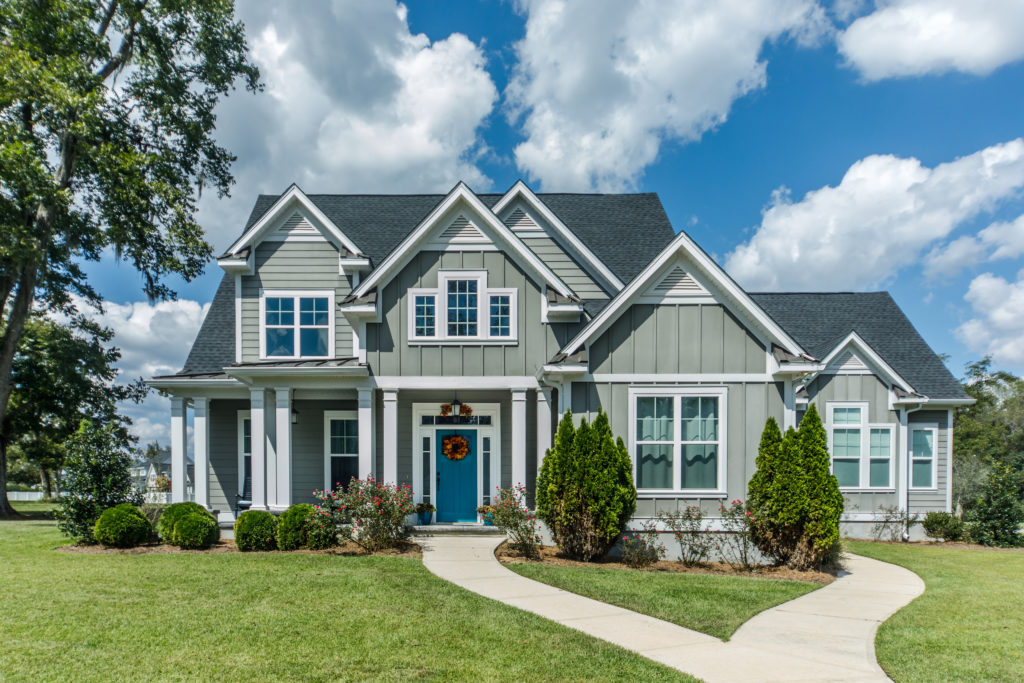 A gray-green hue fits any style of home, making it a safe choice that still lets you feel like you're stepping outside of your comfort zone.
Butter yellow
A pale yellow offers warmth without being overbearing or marking you as the odd house out on your block.
Pale blue
For a light and airy effect, choose a pale blue for your siding. You don't have to worry about fading and can enjoy both a traditional vibe and a whimsical one.
Deep blue
A dark blue exterior paired with the warm glow of lights inside makes the perfect setting to come home to.
Burgundy
A deep red on your home's exterior siding gives a traditional look while still having a pop of personality.
Warm brown
A rich color that reminds you of your favorite cinnamon latte all year long, using a warm brown for your home's exterior is a unique choice.
Black
For a minimal look inspired by Scandinavia, a matte black gives a dramatic impact.
Things to consider when choosing exterior paint colors
Keep these seven considerations in mind when settling on your exterior house paint ideas.
1. Landscaping
If you are active in your yard and have a variety of decorative plants, consider how your house's color will look with the yard. If you like bright, bold colors, will they contrast with your yard in the spring and summer months?
2. Neighbors
Though your immediate neighbors shouldn't dictate what color you choose for your home, you should keep them in mind. If you plan to sell your home one day, you don't want your home to stand out for all of the wrong reasons. A color that stands out, but that also complements the homes beside yours, will make your home seem more harmonious with your neighborhood. It's also a good idea to check with your Homeowners Association as they could have rules about which colors you can paint your house.
3. Your home's materials
If your home has either brick or stone anywhere on the exterior, you'll want to choose colors that don't conflict with your home's natural exterior color schemes. Both brick and stone can have colors that stand out all by themselves, so any color you choose to go beside them needs to complement those materials.
4. Your roof
Whether you have a tin roof or a shingled roof, your home's exterior color needs to be harmonious with your roof's color. You don't need to match the roof color with whatever color you're choosing to paint your exterior – but they do need to complement one another. A good rule of thumb is to pair warm siding colors with warm roof colors and cool siding colors with cool roof colors.
5. The size of your home
If you want your home to appear bigger, a lighter, pastel color will 'trick' the eye and make it appear bigger. If you're worried homebuyers will discount your home because of its size, go with a lighter shade.
6. Paint longevity
If it's not in your budget to paint your home every five years then you'll want to steer away from brighter colors, as these colors are known to fade quickly over time.
7. Resale value
If the plan is to sell in a few years, you don't want to pick a color that will scare away potential buyers. Your bright purple may seem perfect to you, but to other people it might seem like a giant headache.
Frequently asked questions
What are the trending exterior house colors?
The following colors are sweeping across the nation right now:
Gray/green
Taupe
Light gray
Gray/blue
Sage green
Shades of blue
Brown
Burgundy
How do I choose an exterior paint color?
You should always choose a color that excites you and comforts you. Not only should your home feel welcoming to friends and family, but it should feel the same for you. Choose a color that embodies what a home should be to you.
However, if you plan on selling your home in the near future, go with a more neutral color. Though you may find the perfect buyer if you go with a bright color, the selling process will likely be more difficult.
What colors fade the fastest?
Bright colors are more susceptible to fading because of the effect UV radiation has on them. Bright yellows, blues, or reds will fade more quickly compared to muted colors.
What colors make a home appear bigger?
If your home is on the smaller side, a lighter color will make it appear bigger. Think impressionist, pastel colors such as off-gray, milky white, and beige.