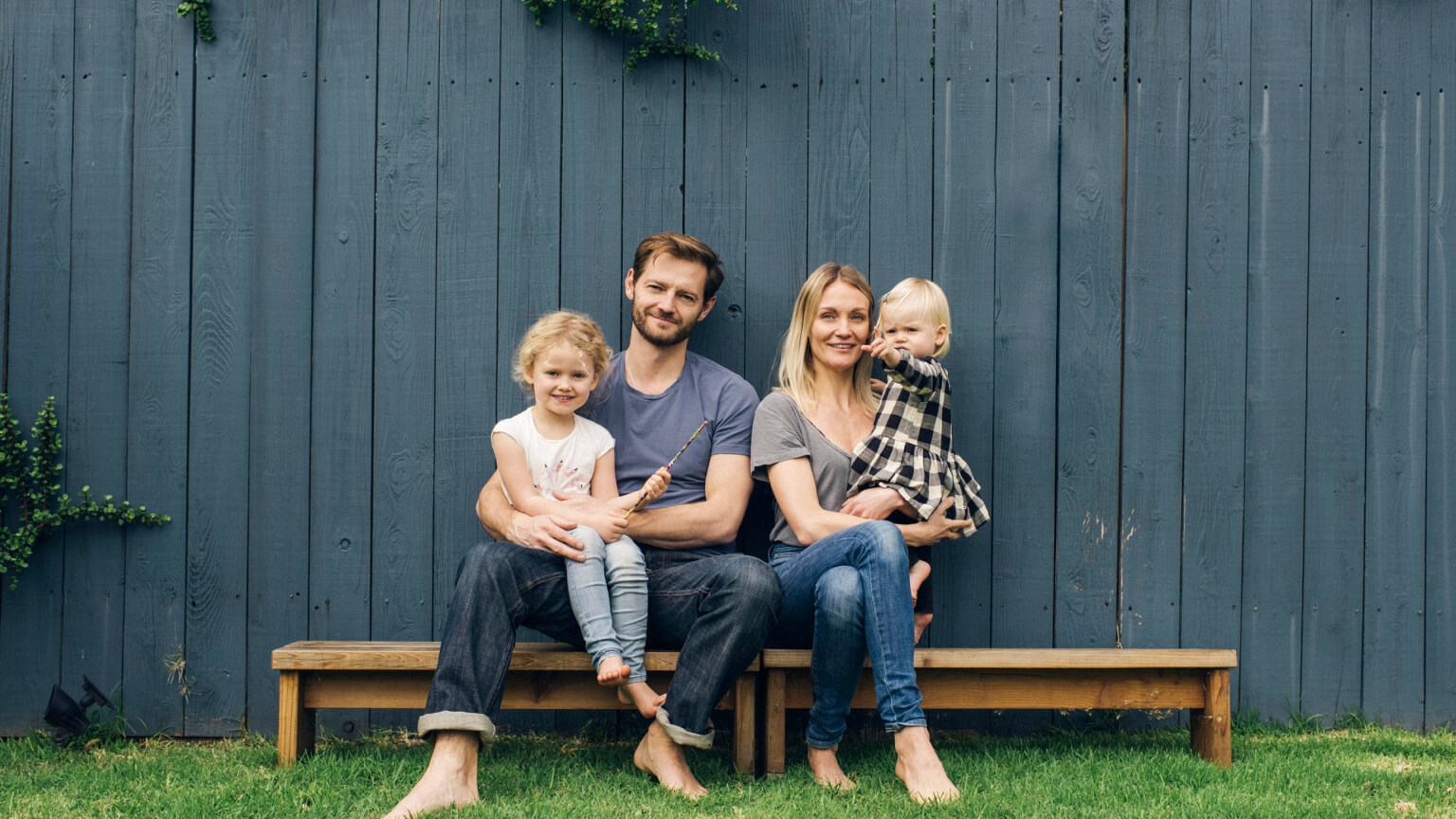 Fences boost security and privacy in a front or backyard space, and can even add aesthetics. The amount of privacy that a yard fence adds is up to you, as is the budget. Though yard fencing can be expensive, we've rounded up some cheap fence ideas to fit nearly any budget.
For DIY projects, pallets are a common go-to, especially to build a yard fence. They start as flat transport structures to make stacking and lifting large objects easier. They can be broken down into slats or kept complete for the project. Since there are typically minimal spaces between the slats, pallets make for great yard fencing that require little assembly. We like this option as it is recycling at its best.
Expect to spend:
Possibly nothing! Many local construction companies, farms, and warehouses will give them away if you ask. Just make sure you have a vehicle to haul them.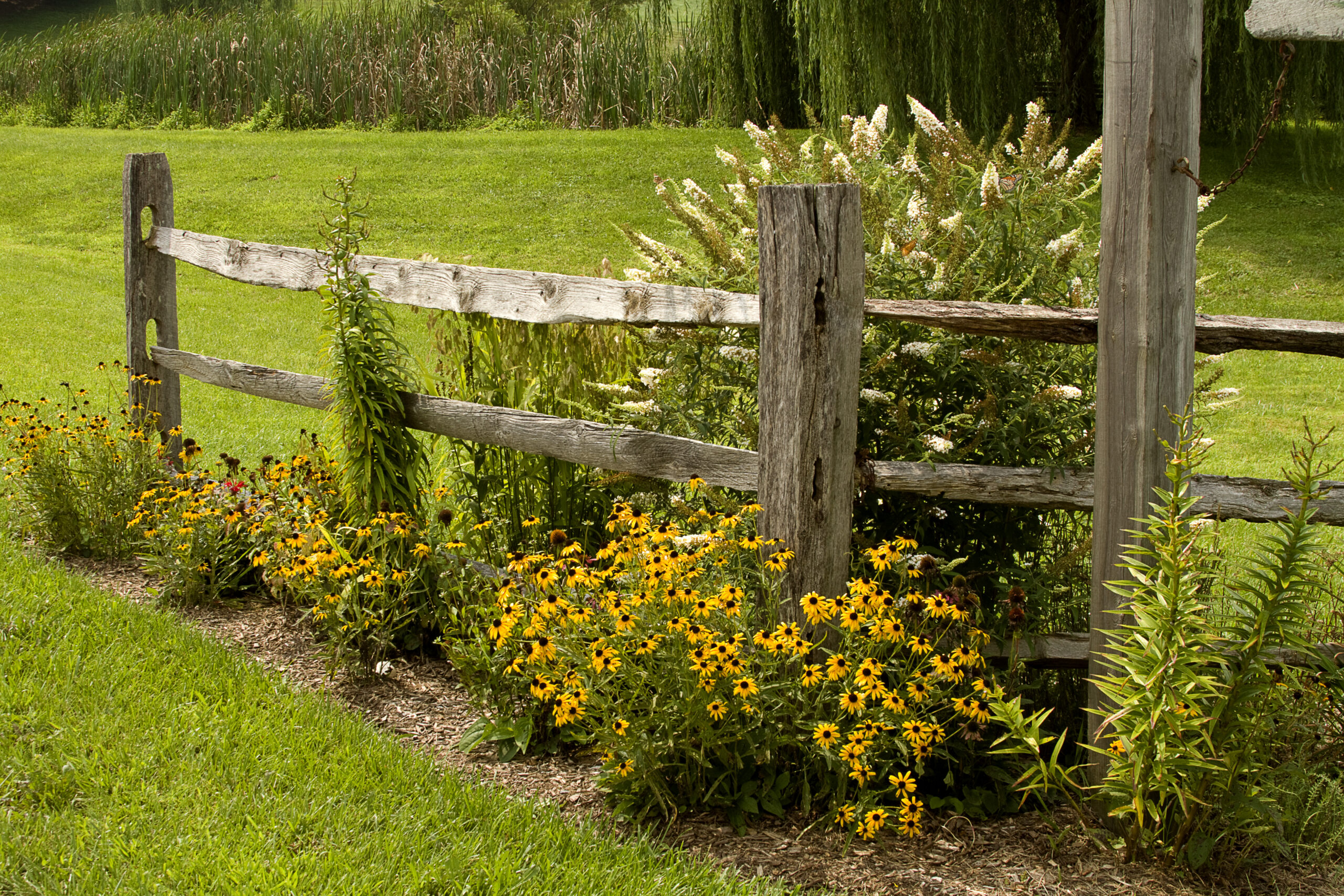 Split rail fences are most commonly seen on farms and ranches. Relatively cheap fencing, they were an easy and affordable way to corral animals and mark off property boundaries. But you don't have to live on the range to appreciate the rustic feel of split rail fences. Save money by making your own or buy them ready to put up. This is a favorite of ours because you can make them yourself if you're handy or on a budget.
Expect to spend:
Some people consider chainlink fences ugly, even if they are a great candidate for affordable fencing. Unless you're fencing a new pup in, why are we suggesting chain link? Well, it's a simple reason … Its simplicity is very versatile. Getting chain link in different colors or pairing it with wood accents quickly makes a ton of aesthetic difference.
Expect to spend:
In warmer climates, you can grow a bamboo fence yourself by planting it along the desired line and letting it grow. If you prefer dry bamboo, grow in a convenient spot until it reaches the right height. Then, cut it down, dry it, and put it up as a fence. Bamboo grows incredibly quickly, up to 36 inches in 24 hours. You can also buy pre-made rolls of bamboo fencing. Bonus if you live near wildlife: bamboo repels deer. This is a great idea if you value sustainability and earth-friendly options.
Expect to spend:
$1.60 to $10 per foot length of fencing and six feet tall
Like the price and appearance of a split rail fence but it's not enough security? If you want to close up the gaps, or need a fence that keeps the dog inside, combine split rail with mesh. They're also great for protecting a vegetable garden from predators. Not only cost-effective, it gives you great coverage for protecting your vegetable garden from hungry predators.
Expect to spend:
$0.50 to $1.00 per linear foot
Concrete can be an affordable fencing option when security and privacy are paramount. Go with pure concrete for maximum coverage, or add brick or wood accents to break up the design. You might need to call in the professionals for this one, which could drive up the price.
Expect to spend:
$5 to $10 per 80 pounds of concrete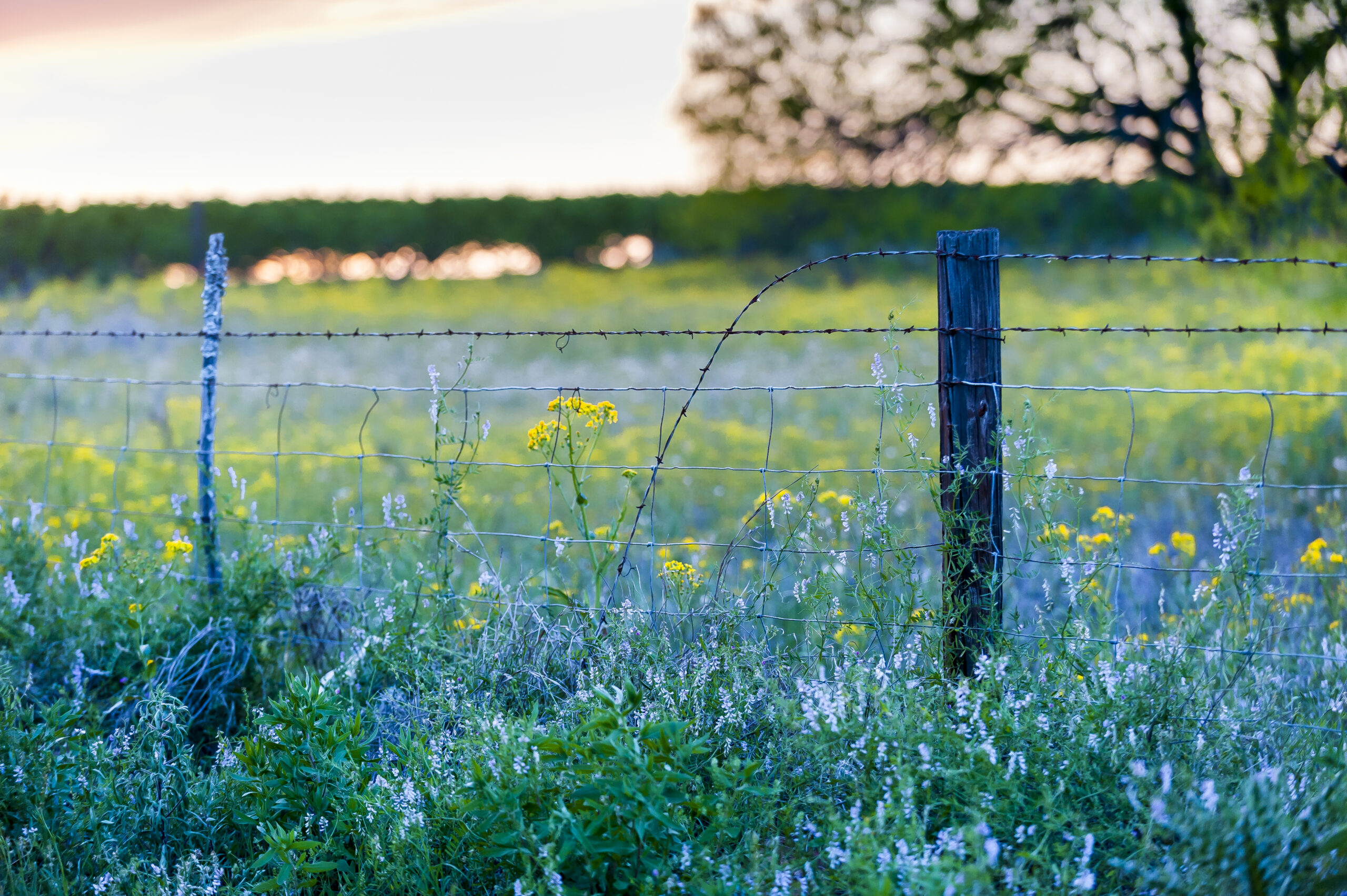 Most often associated with farmland, barbed wire isn't used so much for aesthetics as for security. If you are trying to keep creatures or people out of an area, you can do it cheaply with a barbed wire yard fence. This is the best option for coverage for a wide-open range type of area or one that requires the extra security.
Expect to spend:
Using recycled materials can be free and is also environmentally friendly, which are wins for everyone. Recycled materials can be anything, from old metal sheets pieced together artfully, or the still-solid pieces of an old wooden fence sorted in varying lengths and painted.
Expect to spend:
Nothing other than some nails and paint.
If you have a green thumb and want to be eco-friendly, growing your own "living fence" as an alternative method of yard fencing. Hedge plants, such as privet or boxwood, are normally your best option. You can try a store like Home Depot or Lowe's, but it might be cheaper to work with a local landscaping company or greenhouse. We love eco-friendly options and the idea that you'll be able to brag to your guests that you made this fence!
Expect to spend:
Lattice fencing might seem flimsy in concept, but you can fortify it with cement or wooden beams on either side. Or you can add it to a more typical wooden fence as a unique accent. Lattice is quite beautiful when paired with greenery and blooms.
Expect to spend:
Wattle fencing is not only cheap but also an adventurous DIY project. Wattle fencing is made by weaving together thin branches of wood through vertically placed stakes, and you can easily find an online tutorial. Try something new and make it a beautiful family project. Source from trees in your yard or ask a neighbor or local business if you can buy some of their branches. This is a fun and challenging project that you can involve your neighbors in.
Expect to spend:
Free, or close to it
A chicken wire garden fence is likely the best-known affordable fencing. It's a dirt-cheap way to keep unwanted critters out. Chicken wire is very thin and unobtrusive. It is easy to piece together with wood supports and can be made quite attractive with stain or wood such as oak and cedar. We like this because it is so versatile and inexpensive.
Expect to spend:
$0.10 to $0.30 per linear foot
The bottom line
Budget-friendly yard fence ideas are bountiful, no matter what look you want for your yard and gardens. Whether it's for privacy, security, marking land boundaries, or just a place for your dog to roam free, there are affordable options for every need.
Frequently asked questions
Where can I find free or cheap fencing materials?
Shop cheap materials at home stores like Lowe's, Home Depot, or Menards. To find free material, look around and ask your neighbors and friends if they have anything that could be recycled for fences, such as pallets and corrugated metal.
What is the least expensive fencing?
Chicken wire and hog wire with wooden supports are among the cheapest.
Is do-it-yourself fencing cheap?
Doing anything yourself is usually cheaper than paying someone else. If you have a small fencing budget, source materials yourself, and follow online tutorials to DIY.
How much does it cost to put up a fence?
It depends on materials and installation. The fence can range from $0.03 to $30 per linear foot, while labor is $7 to $20 an hour.
Where can I find recycled materials for fencing?
Ask neighbors, friends, or family if they have old materials that could be used for fencing. Or visit local farms and farm supply stores. Decide whether you want wood, metal, wire, or another material to direct your search more specifically.