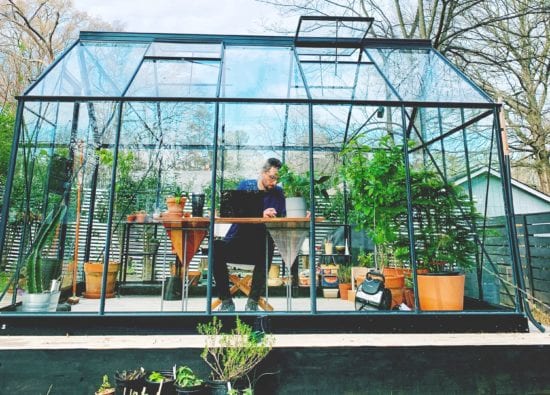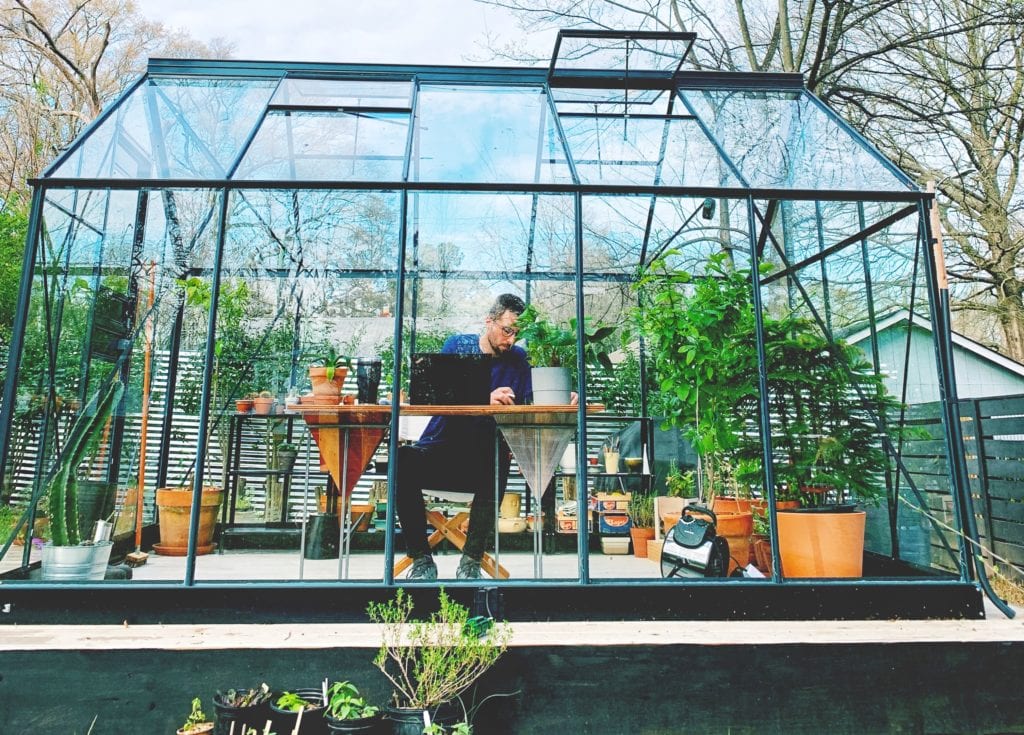 To help prevent the spread of COVID-19, most companies are shifting to remote work. As a result, plenty of people are reconfiguring their spaces and scrounging for the tools to effectively work from their homes.
We reached out to our coworkers for some work-from-home inspiration. Some of us are having to make do and get creative with the space we have at home. Others are seasoned remote employees who have mastered an aesthetic.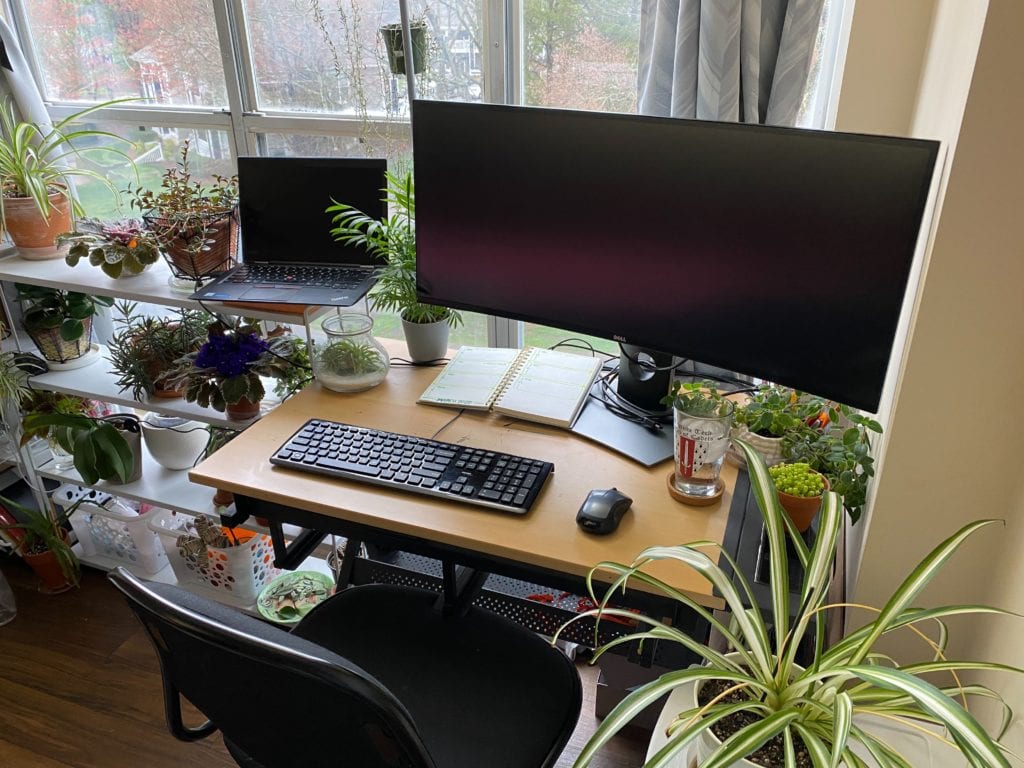 Abby Dauchess — Home Jungle, Charlotte, NC
"My setup is what used to be my painting/art area now turned into my WFH sanctuary. Once I knew we were going to be working from home for a while, I wanted to prioritize a dedicated space I could focus in. It's very nice sitting by a window because I have a great view throughout the day while being stuck inside during social distancing. I especially love having a large portion of my indoor plant collection near my workspace to look at and care for."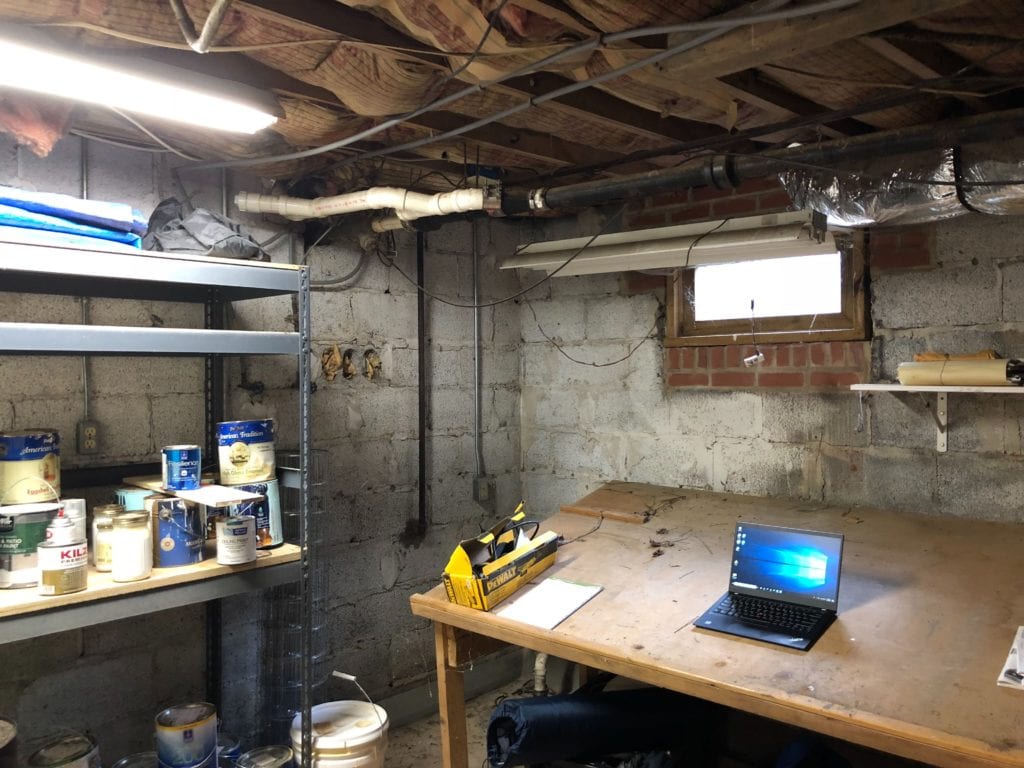 Ali Dunlap — Parent's Basement, Raleigh, NC
"My father joked about him setting up a workspace for me and when I got home this is what he showed me. Snapped a pic, then got myself back upstairs to set up at a desk."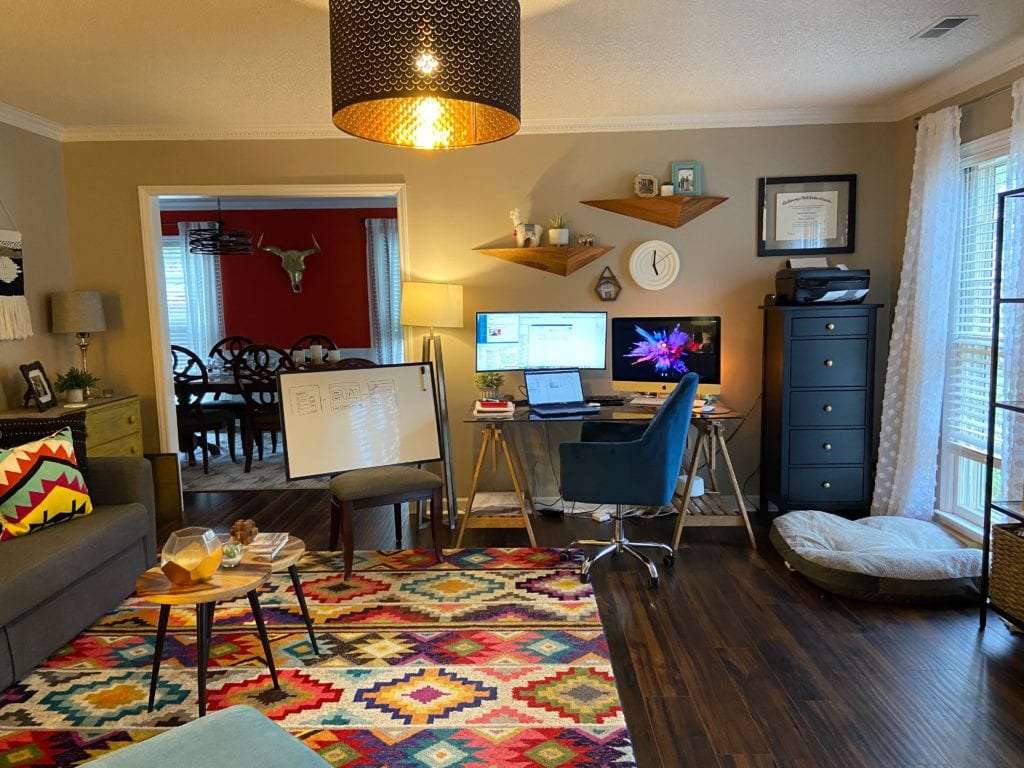 Brandi Myers — A Funky Space, Charlotte, NC
"This space is my home office that I use for freelance design work so I needed a room that was energizing and also comfortable to spend time in. My love of color and eclectic sense of style challenges me to balance contemporary pieces with antiques. This is by far the funkiest space in my house."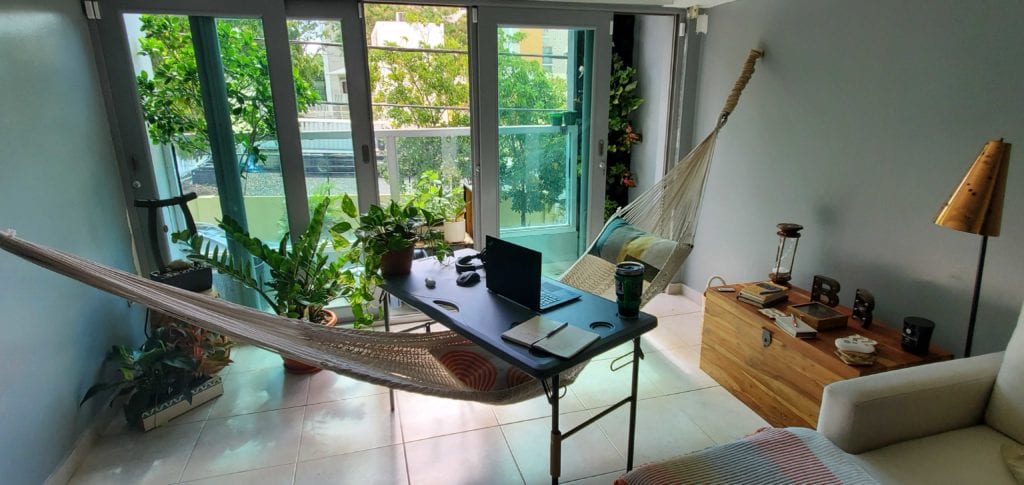 Brian Miranda — Quarantined Paradise, Puerto Rico
"During this time of the year we enjoy not-too-hot, mid-70s weather from time to time, which makes it perfect for the hammock! Since I'm working from a back-breaking dining room chair, I thought it would be cool to use the hammock for a while so I came up with this crazy setup.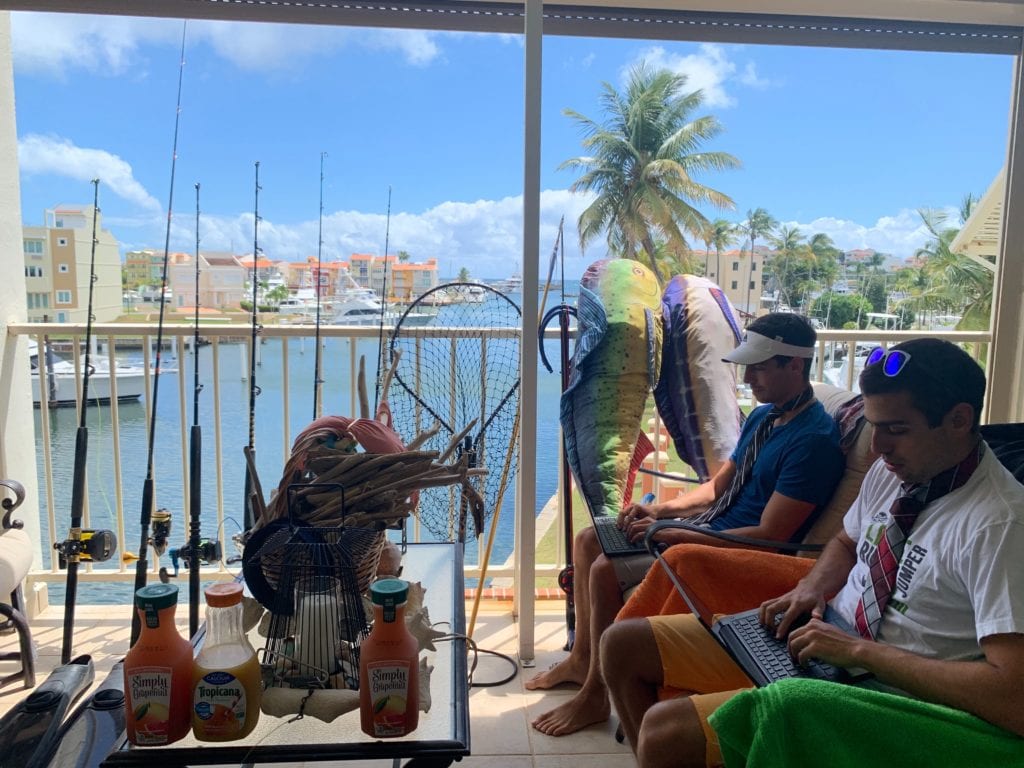 Carlos Jimenez — Apartment by a Boat Marina, Puerto Rico
"My dad's favorite hobby is fishing, so the apartment is PACKED with fishing gear. Even though we're stuck inside most of the day, it's nice to have a nice view to work with and for running after work."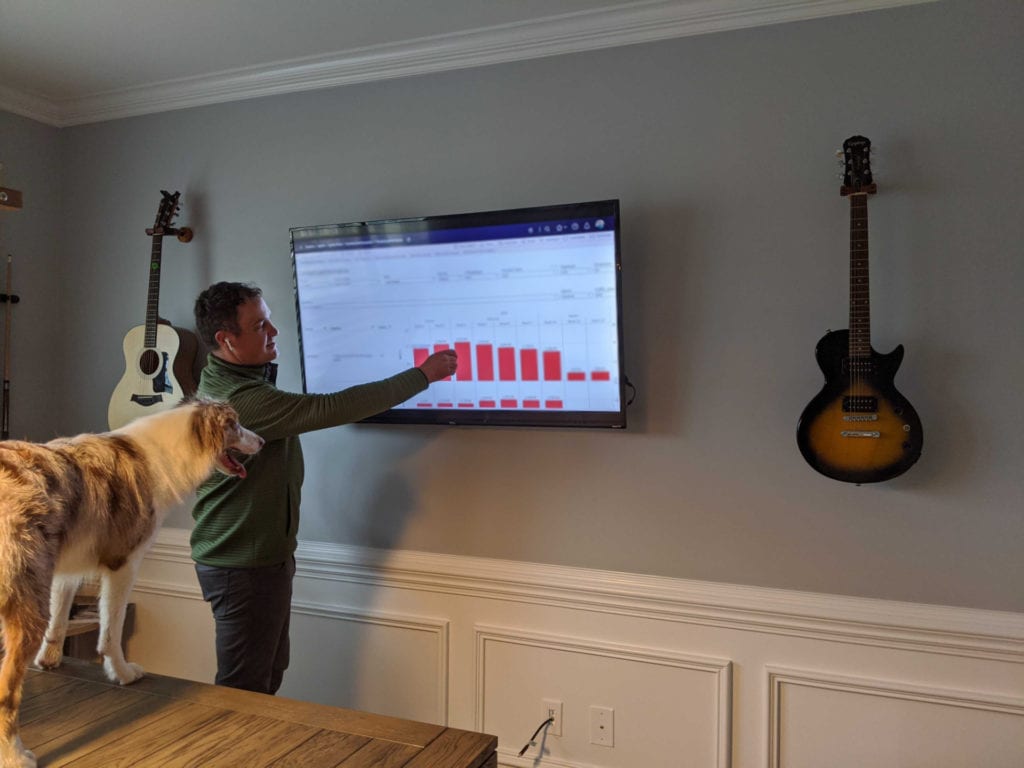 Claye Stokes —  The Game Room, Waxhaw, NC
"Showing off the new content performance dashboards to my best co-worker in my music & gaming room. The table is a pool table but I can put a topper on it which makes it my office/conference table. Coworker's name is Rusty, he's a two-year old Australian Shepherd."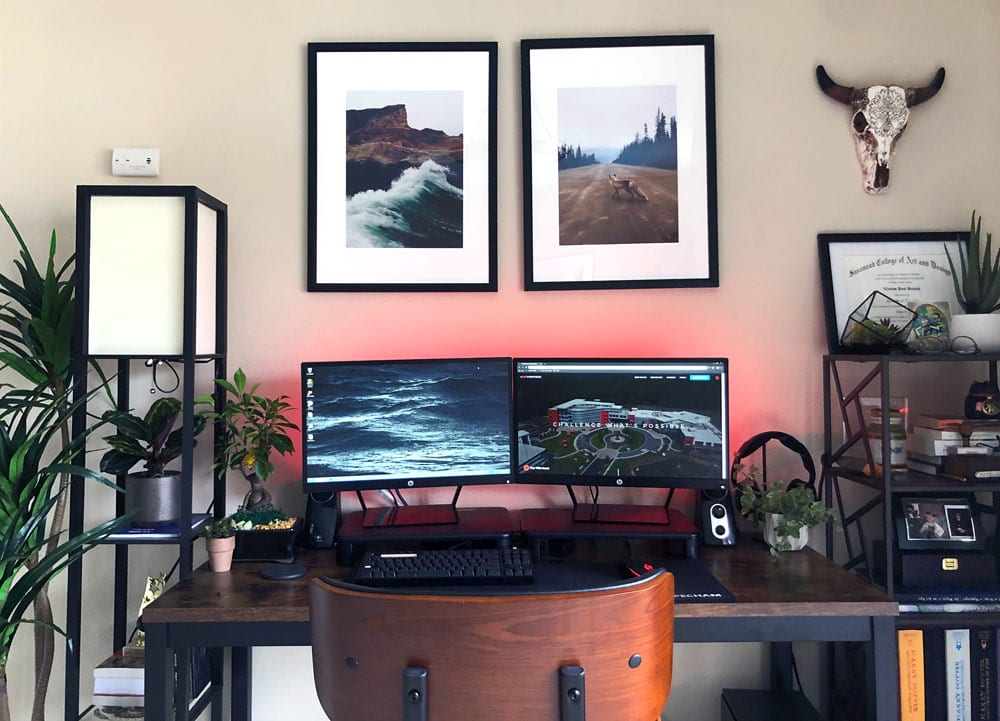 Clint Branch —  Designer's Desk, Charlotte, NC
"I think having a lot of plants around my desk helps fuel creativity and brings life to my work space."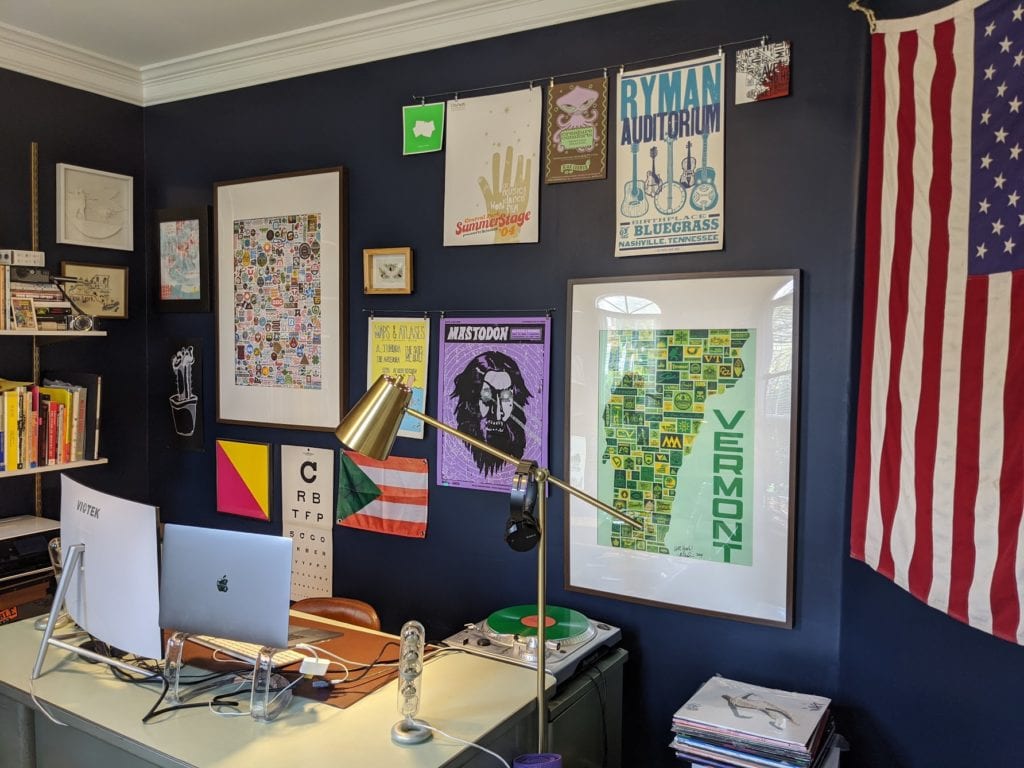 Ken Hocker — Visual Representation of His Mind, Charlotte, NC
"If I'm going to be stuck at my desk, I need to be surrounded by visual and auditory stimuli to keep the creative juices flowing. The walls of the office are constantly being added to in the hopes that one day every inch will be covered. Very similar to the interior of McSorley's in NYC, minus the beer and history."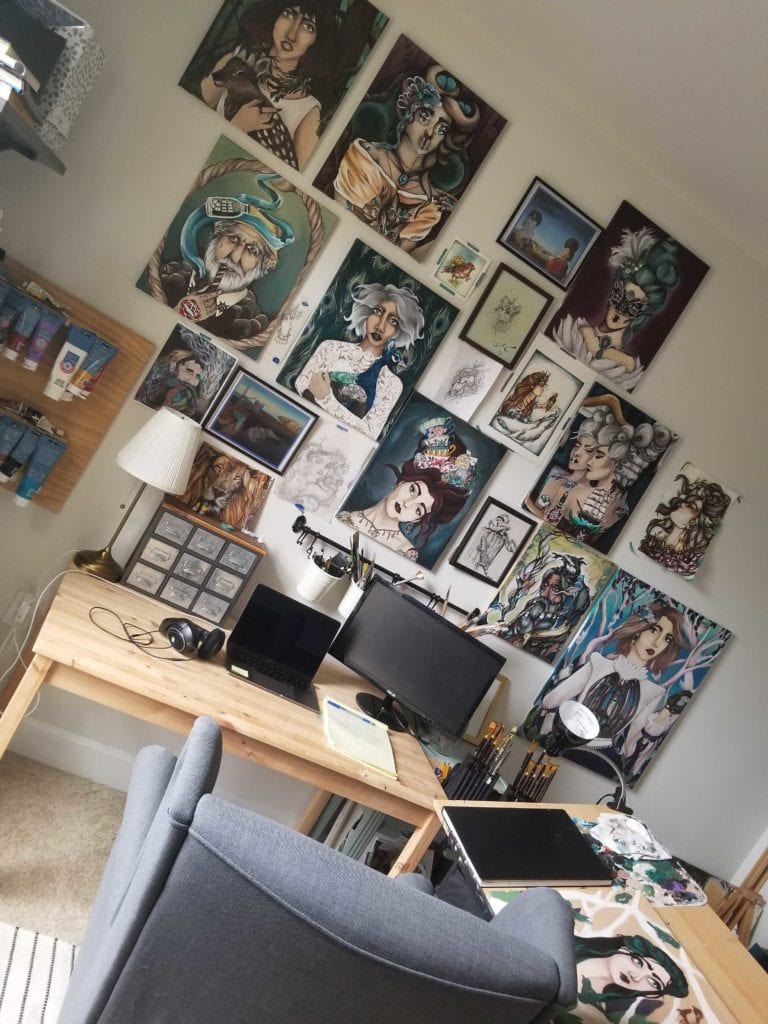 Taylor Leamey — Home Art Studio (AKA Guest Bedroom), Charlotte, NC
"I angled my desks to take advantage of the natural light instead of facing it. I selfishly hung the things I am most proud of in front of my face, hoping they will sometimes inspire me. (Does it work? No idea. But I like looking at them.)"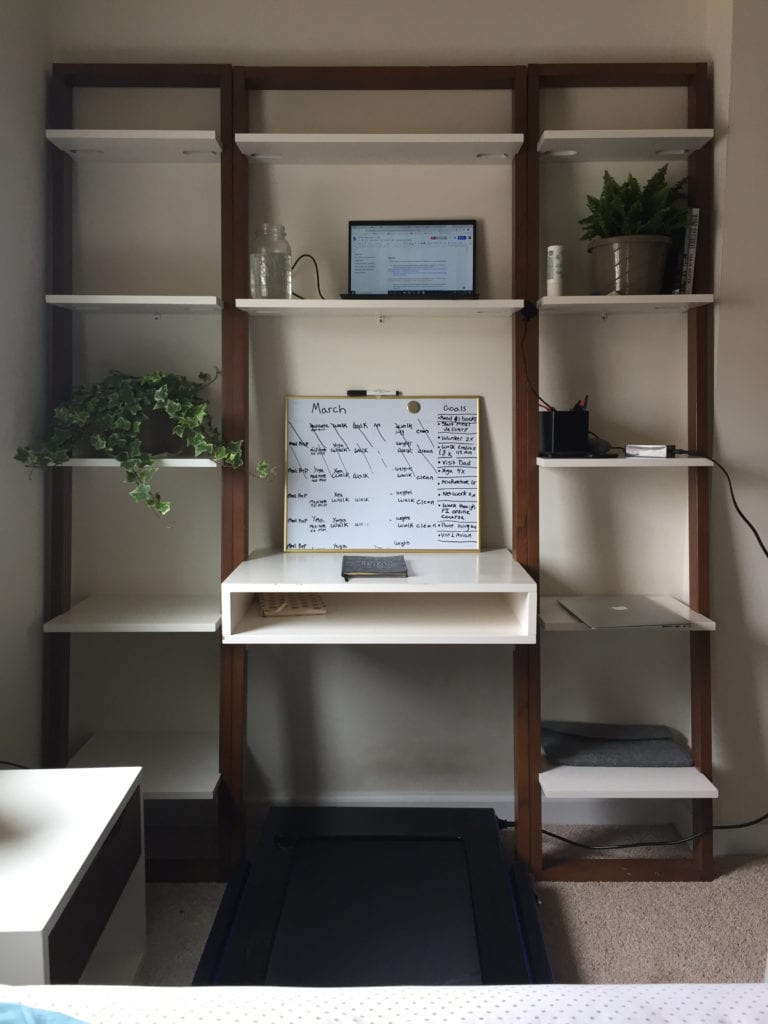 Shannon Ullman — Walking Office, Philadelphia, PA
"I bought this treadmill about two months ago because I wanted a healthy alternative to sitting all day. I walk super slowly while working and aim for 10k steps a day!"
Show off your work-from-home set up and tag us @freshome with the hashtag #freshWFH.